Here's my review of Keyto – a breath sensor device and app designed specifically for anyone who is following a ketogenic diet!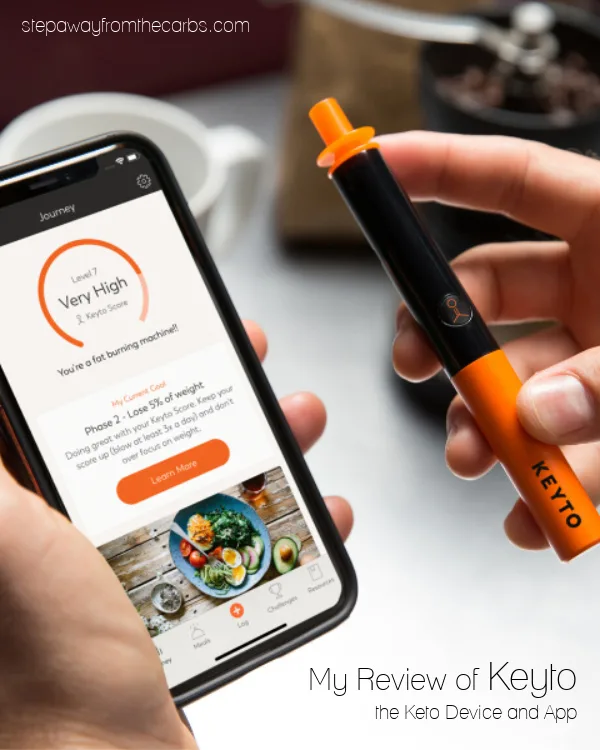 This post may contain affiliate links.
Have you heard about KEYTO? Here's the official intro from the company:
Keyto is the key to burning fat faster. No consumables and no painful finger pricking or gross pee strips necessary. Keyto removes the invasive, inaccurate, expensive and painful barrier for tracking your ketosis. By analyzing your breath, Keyto provides personalized meal plans, recipes and helpful tips in real time. Keyto is a science-backed device and program, designed through decades of research and clinical experience, for you to reach your health goals.
With Keyto Premium, users receive our breath sensor for ketosis and weight loss and our premium app access. We have delicious Key Eats recipes, personalized meal plans, an MD-approved food guide, access to in-app groups and a free Keyto food box."
The ketogenic diet is a science-backed way to lose weight while eating the foods you love. Keyto simplifies this complicated metabolic process into just 3 steps:
STEP 1. Get the device
STEP 2. Get the app
STEP 3. Lose weight the easy – and fun – way!
Order your Keyto Breath Sensor Today!
Use coupon code KEYTO10 to get 10% discount!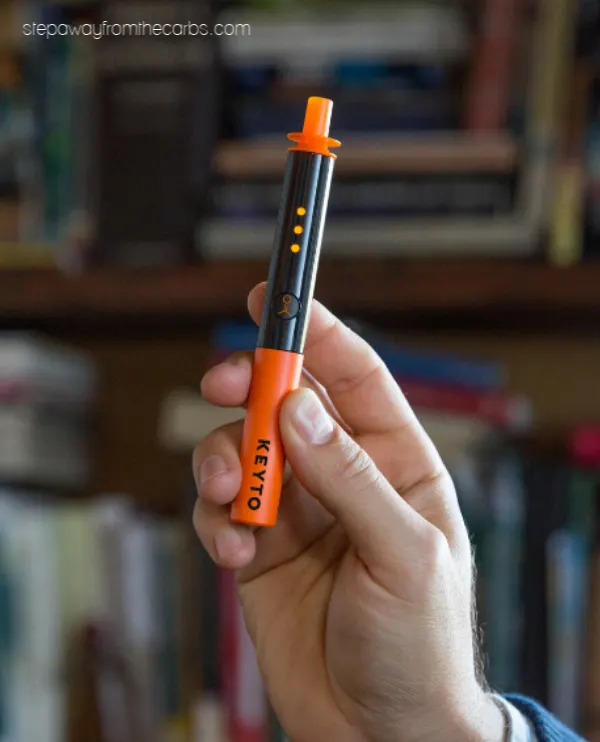 So, once you get your keto device, this is what you can expect: in the box you'll get an instruction manual, sensor, four mouth pieces, a battery and a carrying case. I've actually created an introductory video, so check it out!
My Video Introduction to Keyto:


Next download the app – it's free and you'll be sent links to get it via email after purchasing the device – then set up an account. After that you need to sync the Keyto breath sensor with the app. There are lots of help screens to show you how to do this! (By the way there is a website for Keyto but it's pretty minimal – so I'd recommend sticking with the app).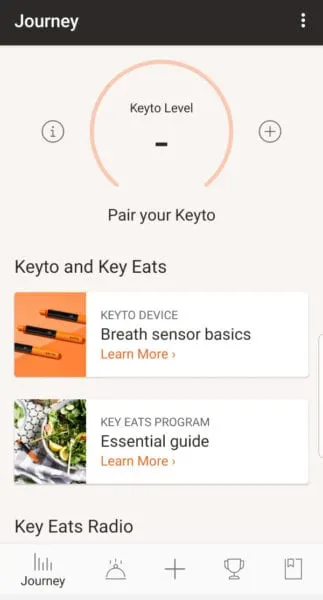 To get your first reading, click on the Keyto Level circle at the top of the Journey page of the app and the sensor warms up. The app then tells you when you can breath into it. It's rather counter-intuitive but they recommend NOT taking a deep breath before using the sensor. The device is measuring for acetones, which are usually at the end of your breath, so be sure to empty your lungs fully.
And then you'll get your score!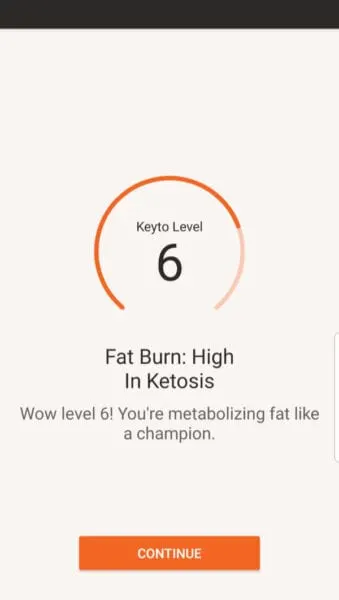 You can take the test as many times a day as you would like. You can add in weight statistics so that you can monitor your progress, and the app has a TON of features. Once you have everything set up, it is SUPER easy to test your levels wherever you are: at home, at work, or even on vacation! My favorite is the guide to eating keto in popular chain restaurants!
I started following a low carb diet back in 2008 – and technology has come a long way since then! Back then all we had were ketone testing trips (a urine test) – and if I was starting this way of eating for the first time today – I'd much rather a breath sensor!!!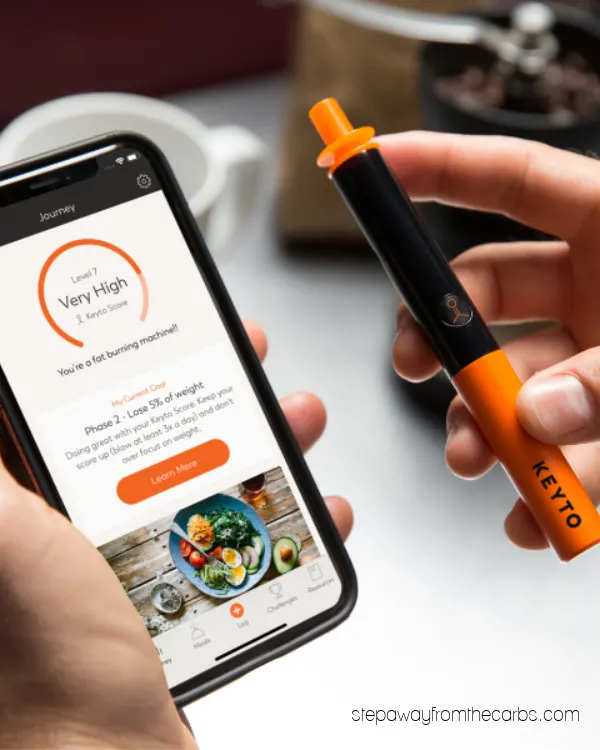 So in conclusion, I think this device is particularly good for those starting a keto diet, or for anyone who has trouble staying in ketosis. Nearly 12 years into this way of eating, it isn't something that I'm going to use every day. But I completely appreciate how handy, convenient, and portable it is! And I definitely recommend upgrading to Keyto Premium – for all the really cool features and information!
Order your Keyto Breath Sensor Today!
Use coupon code KEYTO10 to get 10% discount!
Have you tried Keyto? Let me know in the comments!