Welcome to Step Away From The Carbs!
This post contains affiliate links, which means that at no extra cost to you I can make a tiny bit of money to help support this blog. Thank you!
I'm Georgina, and I'm a long term low-carber! I'm not a doctor, nutritionist or dietician. Just a regular mom who finds the low carb life the *only* bearable way to keep the weight off!
I started the low carb way of life back in 2008, and have continued to manage my weight since then by controlling my carbohydrate intake. Although some days it's hard to keep motivated – and like any normal person I have had some slip-ups along the way – low carbing is very much my way of eating now.
I have published three books: The first was The Dieter's Chocolate Cookbook, which not only included low carb chocolate recipes but also sugar free, low fat, and low calorie ideas. I learned so much working on all those recipes and I love sharing my ideas with fellow low-carbers who need some inspiration and help! In 2016 I completely revised the book and added some color photos! Low Carb Chocolate Recipes includes over 60 low carbohydrate and sugar free dishes for you to enjoy! Encouraged by the response to this book, I wrote Low Carb Family Favorites which is perfect for holidays and family gatherings. The most recent book is Low Carb Snacks – featuring over 70 easy sweet and savory recipes.
I like making my own food from scratch but also utilizing time savers and short cuts! Here are some things you may have noticed about my recipes:
Short ingredient lists
Low serving sizes
Generous portions
Rarely contain peanut butter, green bell pepper, or coffee!
If you have a question about one of my recipes, please email me at info @stepawayfromthecarbs.com (remove the space). If you are interested a promotional partnership for your low carb product or service, please see my Advertising & Sponsorship information.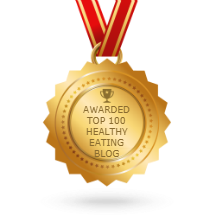 Save
Save
Save
Save