Here are my favorite online resources for buying low carb supplies!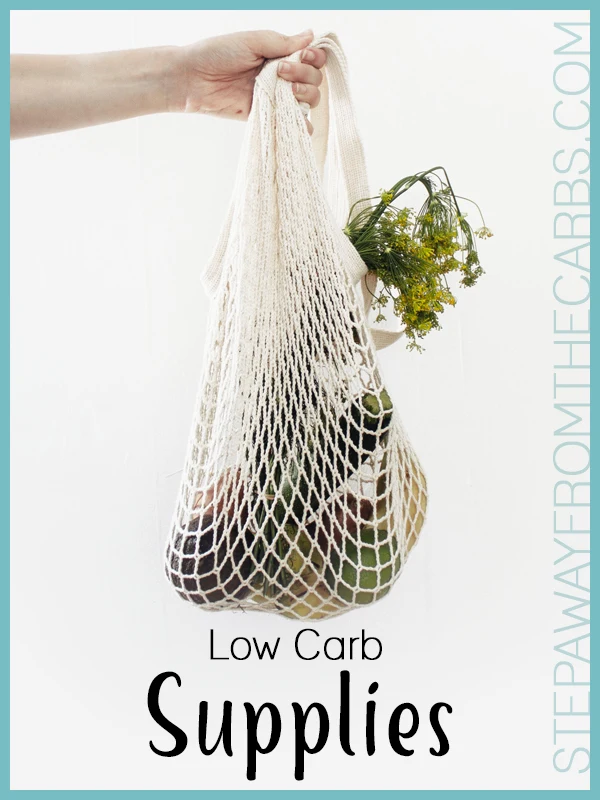 This post may contain affiliate links.
If you're new to a low carb diet (or perhaps need a helping hand to get you back on track!), finding quality low carb products can be a minefield. Here I have listed some of my favorite go-to products from around the web, plus links to online retailers for low carb supplies in the US, Canada and the UK. You might also like to check out my Low Carb Shopping Guide!
Low Carb Supplies – My Favorite Products
I try to make my own low carb food as often as I can. But commercially bought products are often more convenient, and sometimes are just better than can be recreated in the home kitchen. I hope you find these resources helpful:
Low Carb Baking: For pancakes, waffles and more, check out LC Foods – they offer fresh baked goods as well as all kinds of mixes!
Low Carb Barbecue Sauce: You have to try the Guy's brand! Lots of different varieties, too!
Low Carb Bread & Bagels: Treat yourself to some of the amazing products from the Great Low Carb Bread Company or check out my full review: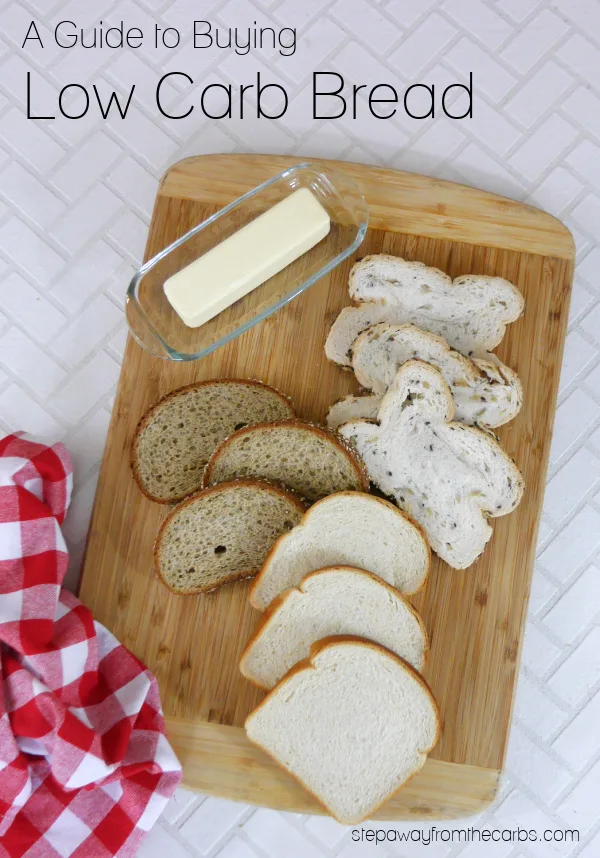 Low Carb Candy: Atkins Nutritionals make a huge range of low carb sweet treats – the chocolate candies are *almost* as good as M&Ms! Or check out my full review of low carb candy!
Low Carb Cereal: Definitely check out The Cereal School! 1g net carb per serving and a choice of SIX flavors! Read my full review here!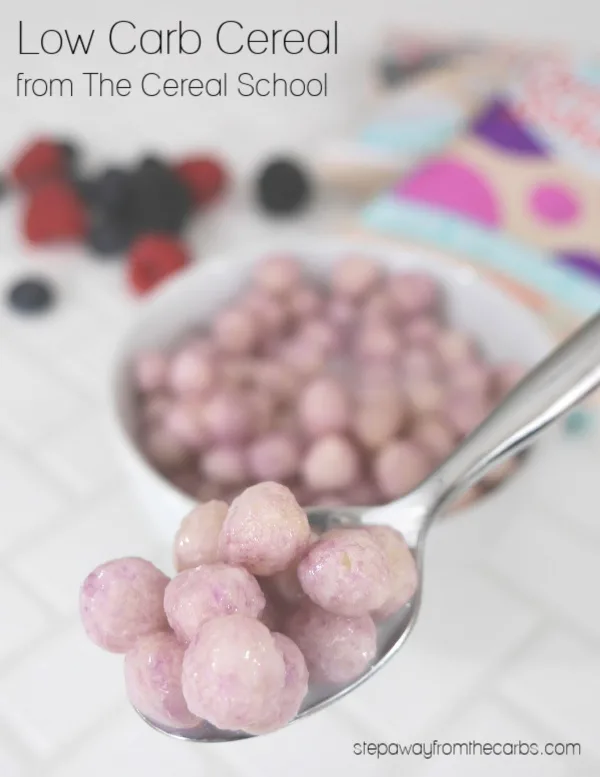 Low Carb Chocolate: There are many available but two stand out: Lily's Sweets, and ChocZero.
Low Carb Ice Cream: They can be hard to track down, but look out for Breyer's CarbSmart, Arctic Zero, and HaloTop – which I think is the best!
Low Carb Ketchup: Walden Farms make a great zero carb ketchup, but the Reduced Sugar Ketchup from Heinz is also awesome! Check out my list of 10 Low Carb Ketchup Ideas!
Low Carb Noodles and Rice: I'm a huge fan of Miracle Noodles – most products are zero carb! You might also like to see my review of low carb spaghetti alternatives!
Low Carb Nutella: I reviewed low carb hazelnut spreads – pick whichever one sounds best to you!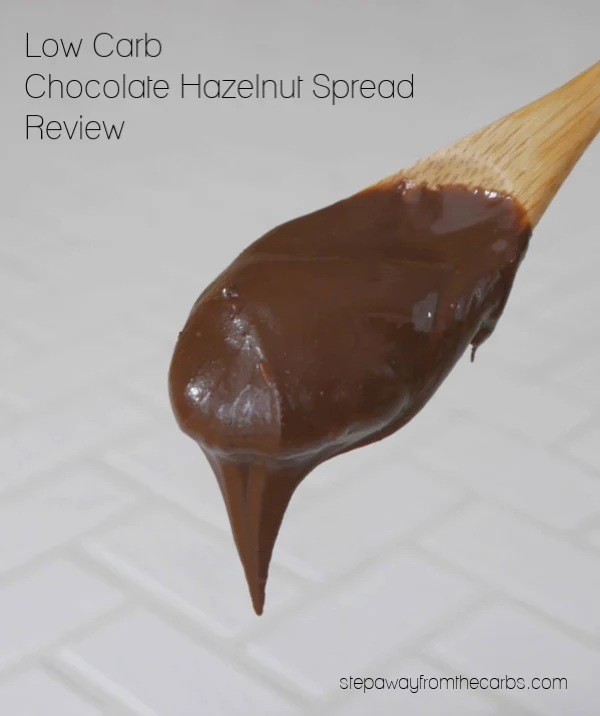 Low Carb Sweeteners: I usually use Lakanto or Swerve. If I'm making drinks or sauces then I'll use zero carb Da Vinci Sweetening Syrup or my homemade simple syrup. Special offer! Get 20% off everything in the Lakanto store with coupon code SAFTC!
Low Carb Wraps: I have a full review of tortillas, but my current favorite is the 3g net carbs tortillas from Mission.
Low Carb Supplies – Online Retailers
I love online shopping! Here are 3 Reasons To Buy Low Carb Food Online – and some places to shop: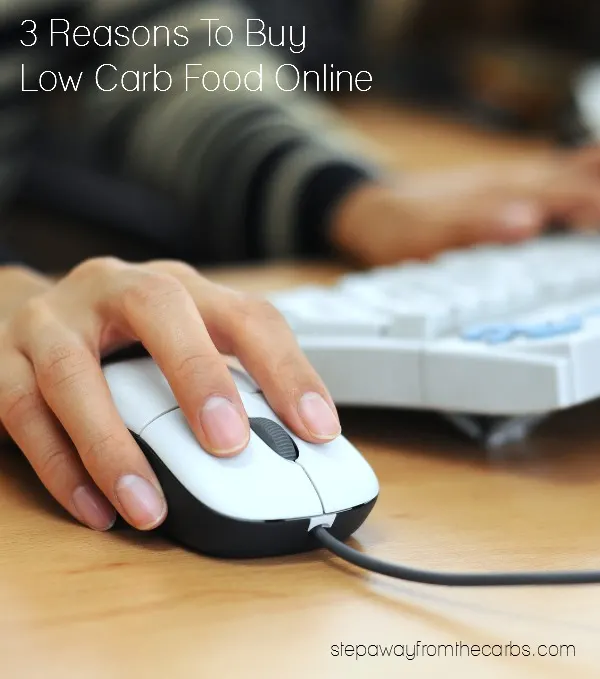 US Companies
LC Foods
Fresh baked products, savory essentials, baking essentials, sweet essentials and lots more!
Netrition
Tons of low carb products here including baking mixes, sweeteners, snacks, candy and more.
Amazon
Amazon offers a surprisingly large amount of low carb products – often with free shipping. Prices are often better when buying in bulk. Check out my Amazon store page – with my personal selection of products – and my comments about why I recommend them!

Omaha Steaks
Awesome bulk deals on fantastic steaks and other meat!
Nuts.com
As well as featuring every kind of nut you can imagine, they also stock loads of herbs, spices, and dried fruit. Everything comes in generic packaging but quality and price is great!
Atkins Online Store
This famous low carb company offers meals, shakes, candy and snacks.
Julian Bakery
Originally a low carb bread manufacturer, this company also stocks low carb protein bars, snacks, noodles and more.
Thrive Market
Search the site's "paleo" section to find lots of low carb goodies!
iHerb
This company offers a great range of keto products AND they ship to the UK, Canada, and Australia!
Canadian Companies
Low Carb Grocery
A huge range of low carb products!
Hold The Carbs
Muffin mixes, pizza base mixes, pancake mixes – and much more!
Low Carb Canada
Full range of snack bars, bakery items, condiments, pasta alternatives and more. Plus they have bulk buy offers too!
Sweet & Sprouted
Particularly good for anyone eating the THM way, but they also offer tons of low carb snacks, baking mixes, drinks, and sweeteners.
UK Companies
Low Carb Megastore
This was my go-to website for supplies when I lived in the UK!
Keto-Supplements
Not just supplements! Family run business offering keto ingredients, proteins, food, sweeteners, drinks, and more!
Atkins UK
The Atkins shop for the UK.
CarbZone
Also have stores in Sweden, Germany, Poland, and Finland!
Amazon.co.uk
An ever increasing range of low carb products (although some are shipped from the US).
The Skinny Food Co
This company stocks products for all kinds of diets – but their keto selection is pretty impressive!
Protein Package
Great selection of low carb snacks and drinks with a pick and mix option.
Australian Companies
PBCo
Baking mixes and ingredients.
Empower Foods
Bread, pizza, muffins, cereal, baking mixes and more!
Aussie Heath
Atkins products, vitamins, and more.
Noshu
Sugar free and low carb products like donuts and muffins.
Low Carb Books
Are you looking for low carb books? I have some great reads for you! Click the link to find out more.
Use a company that's not featured? Let me know and I'll add them!
Main shopping bag photo by Sylvie Tittel on Unsplash
Save
Save
Save
Save
Save
Save
Save
Save
Save
Save
Save
Save
Save
Save