Just for fun, I tried making my own mascarpone!
This post may contain affiliate links.
As you may have seen – I recently made some homemade butter – just by shaking up some cream! I didn't do this to create a low carb alternative – but because it was interesting to try making my own dairy products!
It all started because I bought this cheese-making kit – some of the recipes look rather scary and need more equipment that I currently have – but I'll work up to those!
Homemade mascarpone, however, didn't look too tricky. The kit contained the citric acid and salt that I needed, and the only other ingredient was heavy cream. Equipment-wise I needed a saucepan, thermometer (I used this Instant Read one), bowl, colander, and a drain bag or cheesecloth.
How to Make Homemade Mascarpone
I gently cooked the cream until it had reached 190F.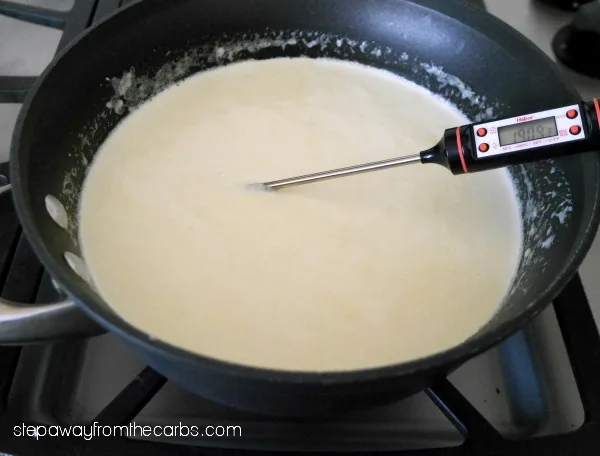 Then I added the citric acid and cheese salt.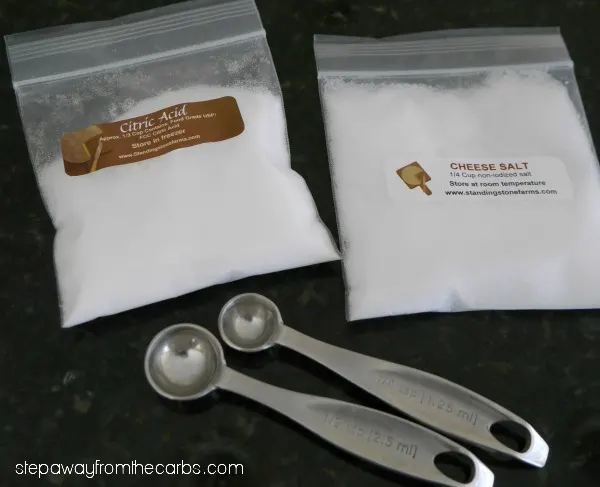 The instructions give a very specific stirring motion – up and down, not round and round. I placed a sieve over a large bowl, lined it with cheesecloth, and poured in the cream mixture.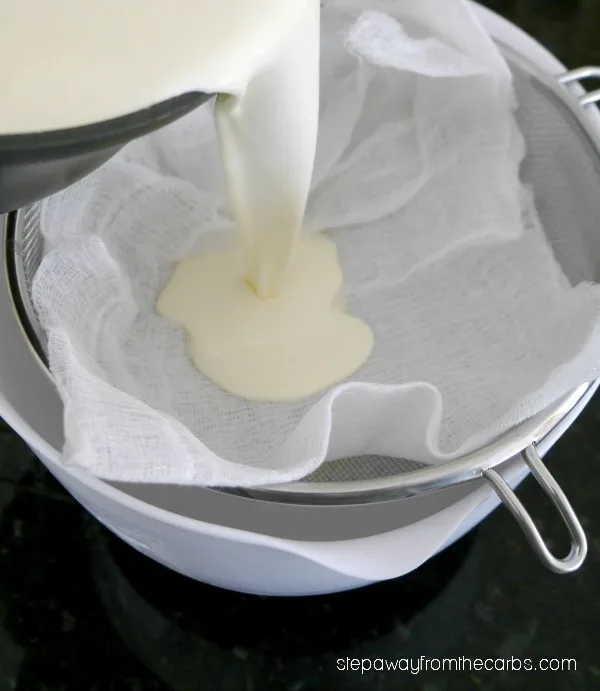 I let it drain and cool to room temperature, then covered it and placed it in the fridge overnight.
In the morning, all the whey had drained out, and I was left with the curds – in this case: mascarpone!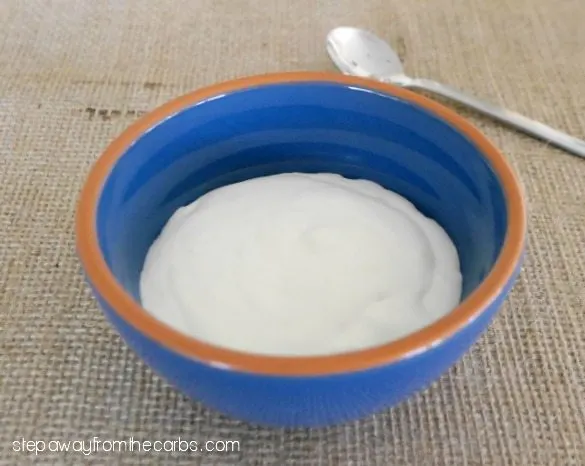 The taste is amazing! So fresh and creamy! It would be absolutely perfect served on top of fresh berries for a beautiful summer dessert!
Homemade Mascarpone #lowcarb #cheese #mascarpone
Click To Tweet
Save
Save