This refreshing raspberry chia drink is packed full of fiber but low in carbs.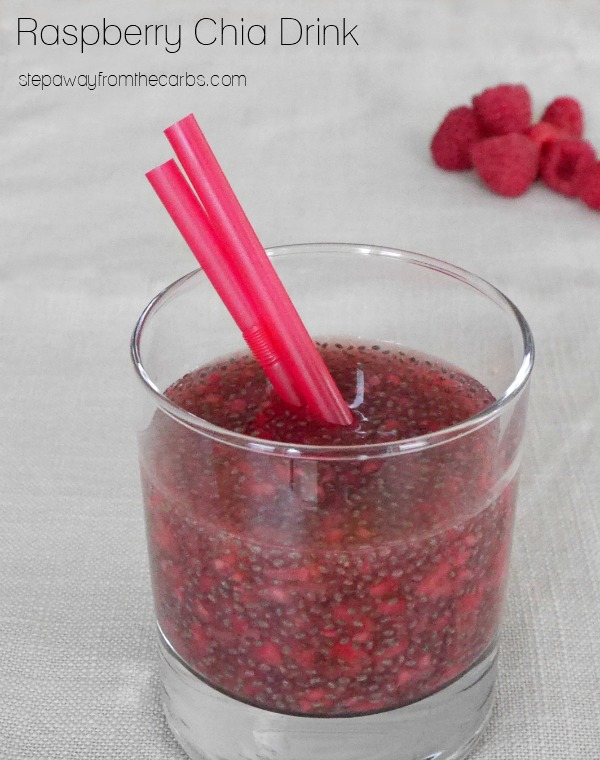 The following post contains affiliate links, which means that at no extra cost to you I can make a tiny bit of money to help support this blog. Thank you!
This was my first time using chia!!! Chia seeds are pretty easy to buy these days, either in supermarkets or online. Their carbohydrate content is almost entirely fiber, making them a "free" food for low carbers.
Chia seeds DO need some advanced planning, but it isn't complicated! Simply mix water and chia together in a bowl, cover, and leave overnight. By the morning the seeds will have absorbed some of the water and had taken on a sort of frogspawny appearance.
Make a quick puree by simmering raspberries, a couple of tablespoons of water and a little bit of sweetener together. Both fresh or frozen raspberries work well for this recipe. At this point you could strain the puree but my feeling is that in a chia seed drink it really doesn't matter if there are raspberry seeds in there too!
Leave the puree to cool, then mix together the chia and water mixture. For a longer drink you may like to add more water.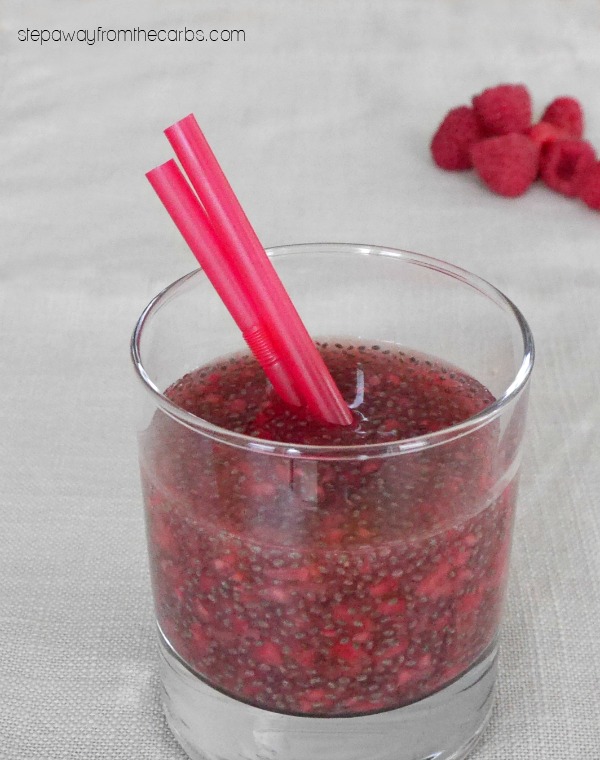 Chia seeds have such a funny texture but I find strangely addictive! What do you think?
Serves 1
Raspberry Chia Drink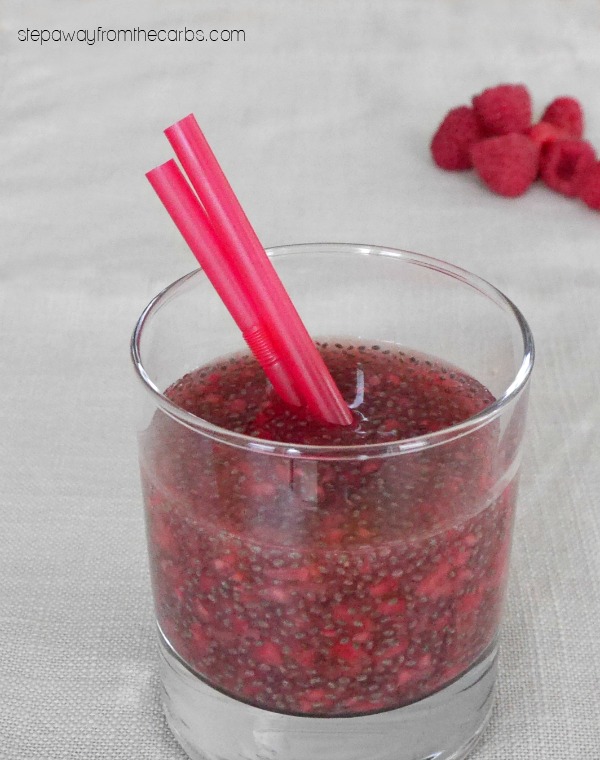 Ingredients
1 tbs chia seeds
½ cup water
¼ cup fresh raspberries
low carb sweetener (to taste)
2 tbs water
Directions
Prepare the chia the night before by soaking them in 1/2 cup water overnight.
Add the raspberries, two tablespoons of water and sweetener (if using) to a saucepan, and simmer until a rough puree has formed. Strain if desired.
After the puree has cooled, combine it with the chia and water mixture. Mix well, and add more water if liked.
Notes
4.5g net carbs based on 1 tsp Truvia. 2.5g net carbs based on 1 tsp Splenda.
7.6.7
38
https://stepawayfromthecarbs.com/raspberry-chia-drink/
© StepAwayFromTheCarbs.com
Update: I've tried this drink warm and cold – and like it both ways!!
Save
Save
Save