Want to make a zero carb Thanksgiving dish this year? Try this fun meat and cheese platter!
The following post contains affiliate links, which means that at no extra cost to you I can make a tiny bit of money to help support this blog. Thank you!
Making a turkey-shaped platter isn't a new idea, but usually it involves crackers as well as meat and/or cheese. So I wanted to remind low-carbers that these platters are totally available to us! It's a real crowd pleaser – and never fails to raise smile in each of your guests! So have fun with it!
How to Make a Zero Carb Thanksgiving Platter
Start by layering up the sliced meat and cheese onto a large platter, working from the outside to the inside.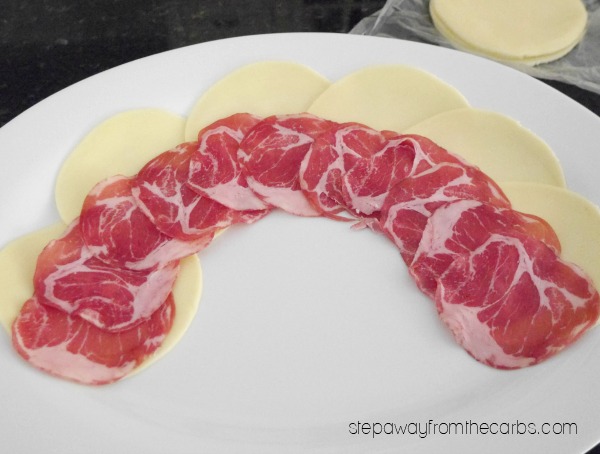 I used the following:
Provolone
Dry coppa
Colby Jack*
Salami
Swiss cheese*
Prosciutto*
*I used various sizes of round cookie cutters for these layers. Save the off-cuts though, you'll need some of them for the turkey features!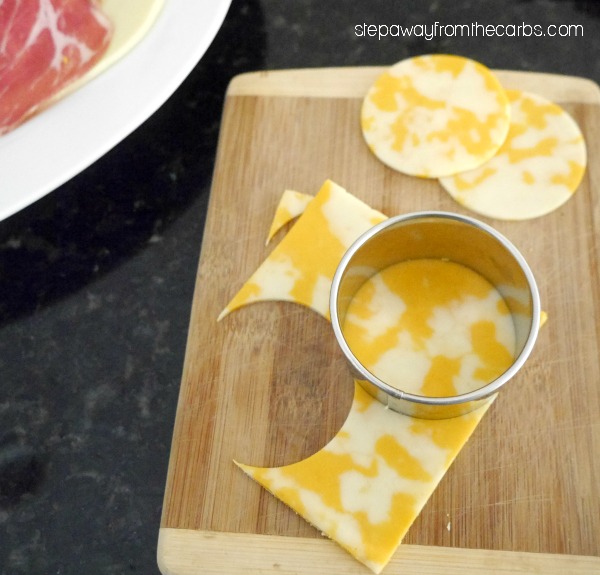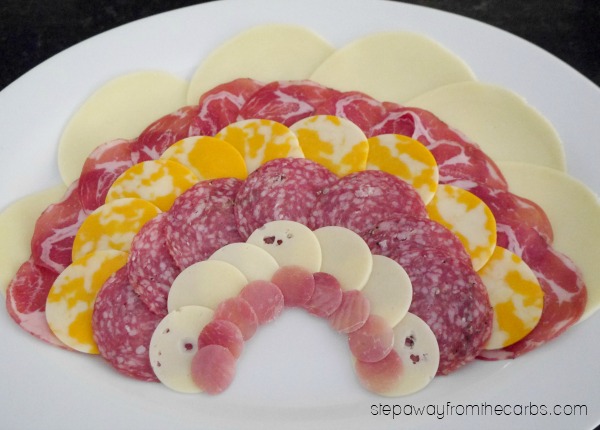 Doesn't it look inviting?
To make the turkey body I cut an outline from some provolone, and used a round cutter for the head. I cut out two feet and beak from the off-cuts of the colby jack.
Then I made the wattle and eyes from tiny off-cuts of prosciutto! Tip: You could also use tiny pieces of black olive for the eyes.
And the zero carb platter was complete and ready to serve!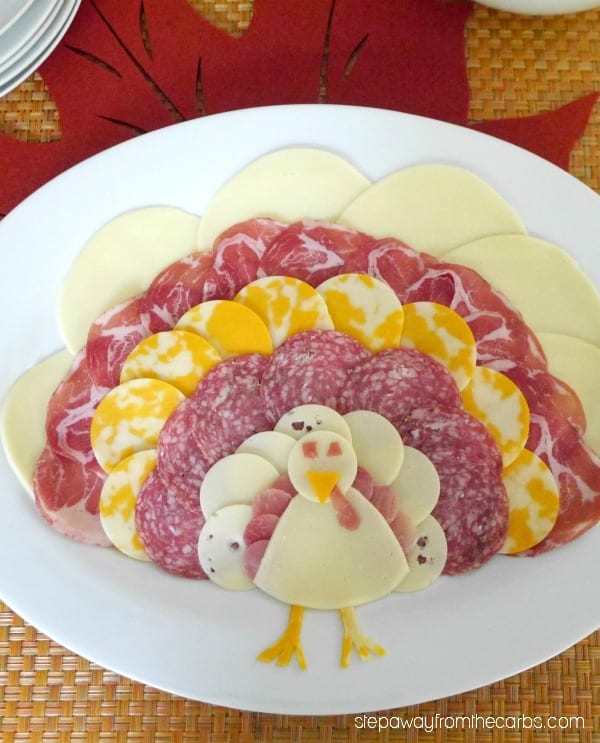 Zero Carb Thanksgiving Platter #zerocarb #lowcarb #thanksgiving
Click To Tweet
Save
Save
Save
Save
Save
Check out my Low Carb Party Food Ebook!
Are you planning a party? Check out my mini ebook for low carb recipe inspiration!