When it comes to meals that are hearty, filling, and satisfying, there's nothing quite like pork chops. They're perfect for a weeknight dinner, and with just the right amount of seasoning, they can be a real crowd-pleaser. But why settle for just any old pork chops when you can have bacon-wrapped pork chops? This dish takes the classic pork chop to a whole new level, and it's perfect for any occasion.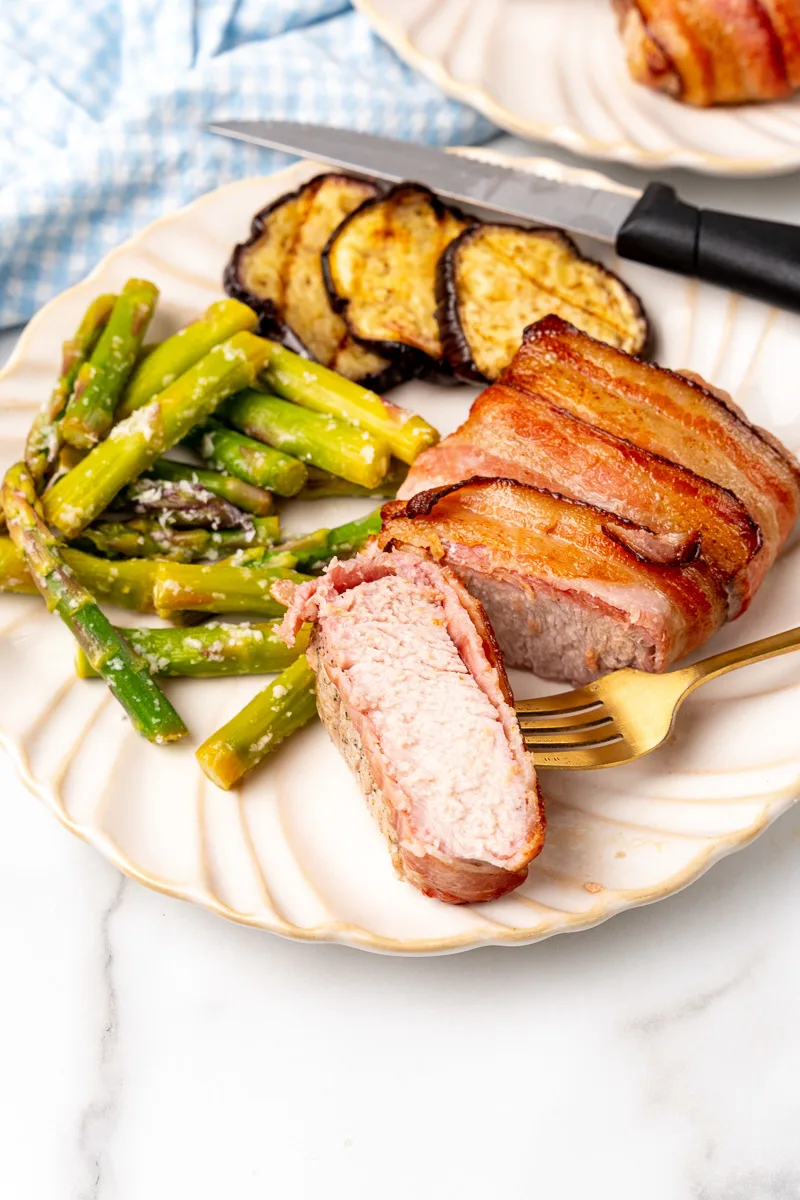 The first thing you'll notice about these bacon-wrapped pork chops is the aroma. As soon as you take them out of the oven, you'll be hit with the delicious aroma of bacon and seasoned pork. And when you take your first bite, you'll be blown away by the combination of flavors. The bacon adds a smoky, salty flavor that perfectly complements the juicy pork chop.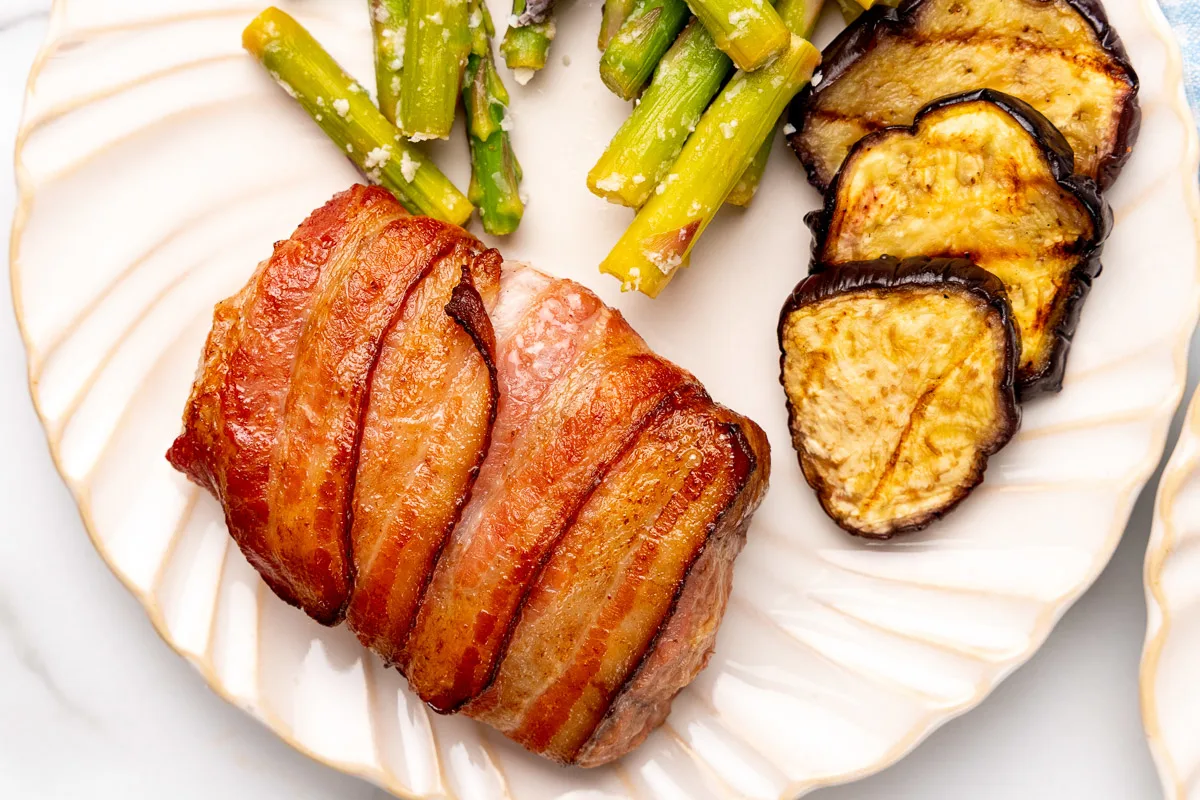 One of the best things about this recipe is how easy it is to make. All you need is a few simple ingredients, and you're good to go. And if you're anything like me, you'll love how quick it is to put together. In just a few minutes, you can have this dish prepped and ready to go in the oven.
But enough about how great this dish is. Let's talk about some tips and variations that will take your bacon-wrapped pork chops to the next level!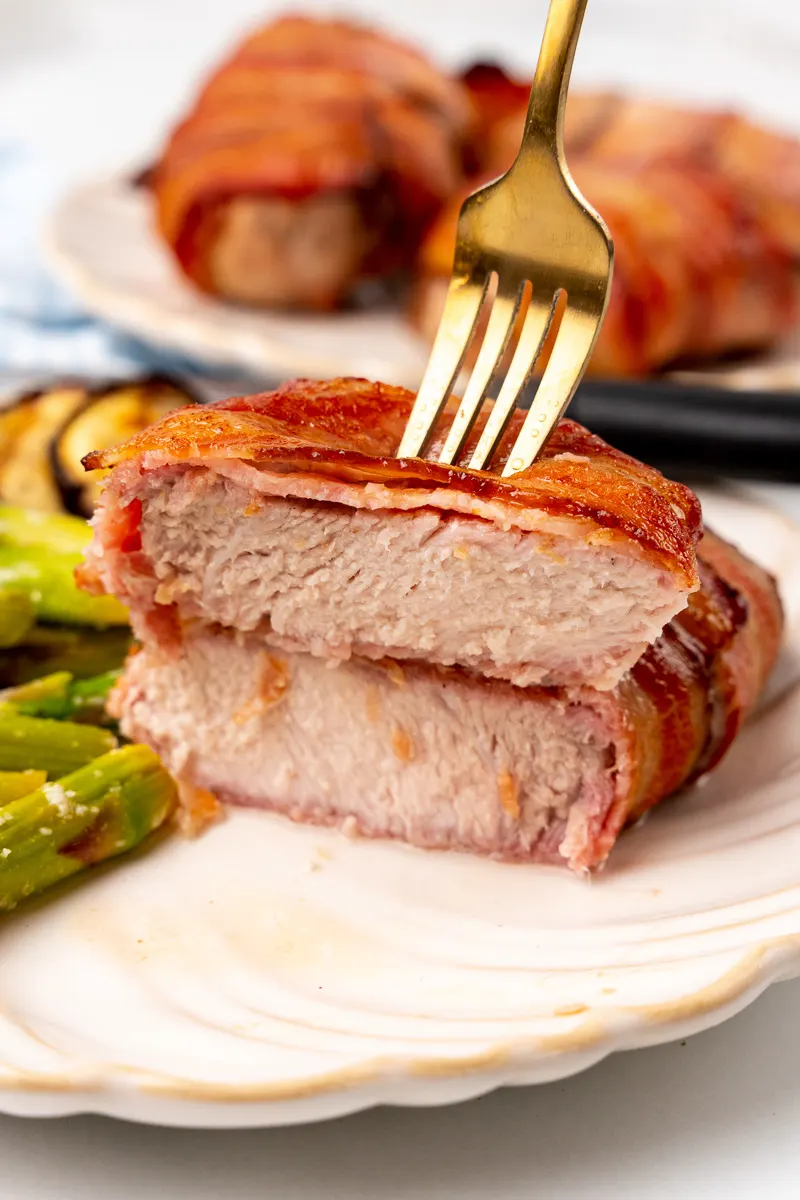 Tips & Variations
Types of Bacon
While traditional bacon works great in this recipe, you can experiment with different types of bacon to add some extra flavor. Try using a thick-cut bacon, maple flavored bacon, or even applewood-smoked bacon for a new take on the same recipe.
Mix up the Seasoning
I kept things simple because the bacon adds a lot of flavor to the pork chops, but you can also experiment with different seasonings to give the dish even more depth. Try adding some garlic powder, paprika, or even a little bit of Mexican seasoning.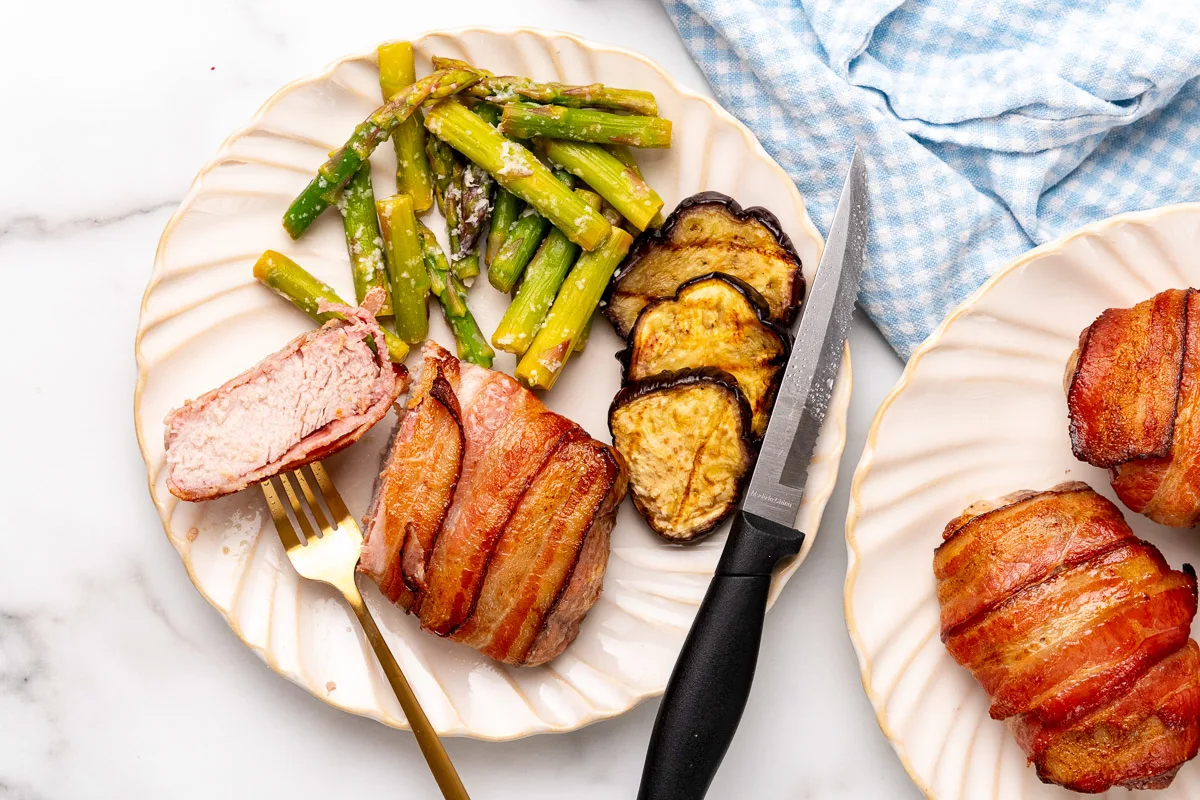 Add Some Cheese
If you're a cheese lover (and if you're not, I'm not sure we can be friends), try adding some shredded cheddar, parmesan, or even blue cheese to the top of the pork chops before baking. This will give the dish a nice cheesy flavor that pairs perfectly with the bacon.
Grilling
While this recipe is designed to be baked in the oven, you can also cook the pork chops on the grill for some added smoky flavor. Just make sure to wrap the bacon tightly around the pork chops to prevent it from falling off.
There you have it, folks – everything you need to know to make the perfect bacon-wrapped pork chops. Whether you're cooking for a crowd or just looking for a delicious weeknight dinner, this dish is sure to be a hit. So why wait? Get out your apron, fire up the oven or grill, and get ready to enjoy some seriously delicious pork chops.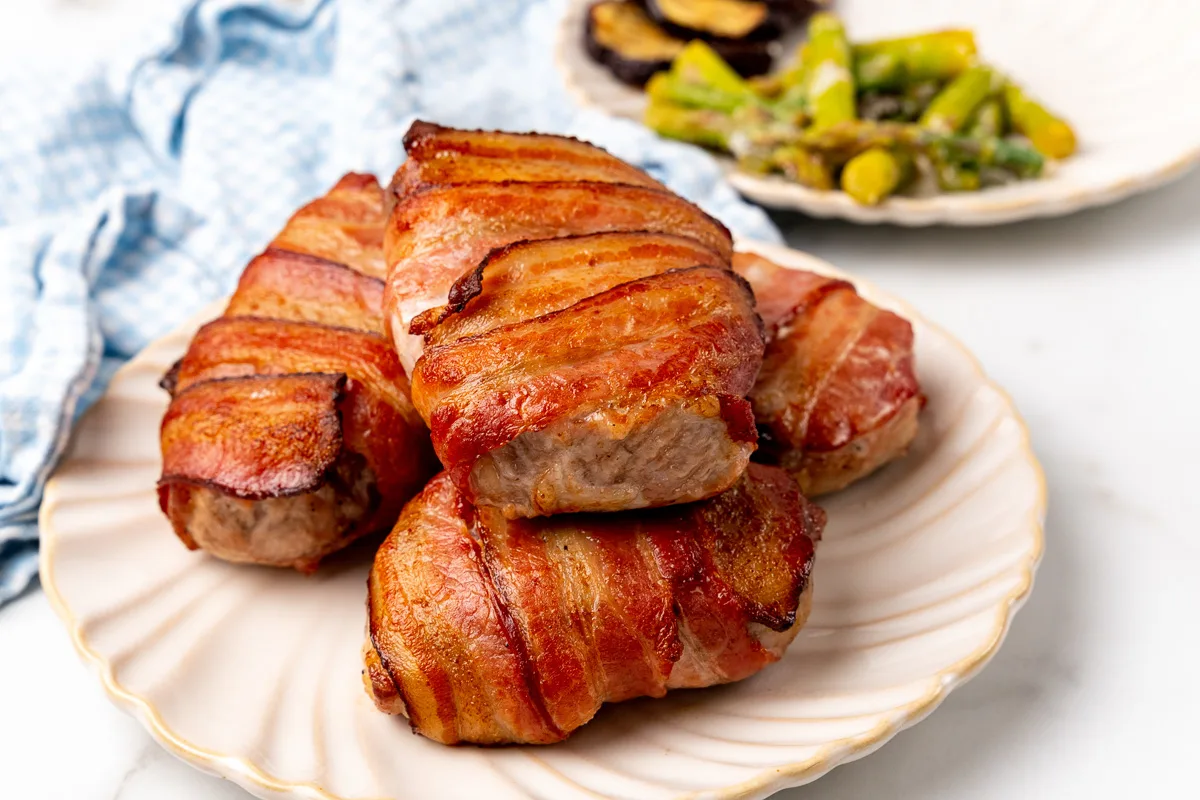 More Tasty Ideas
And if you love this bacon wrapped pork chops, be sure to check out these other deliciously simple recipes: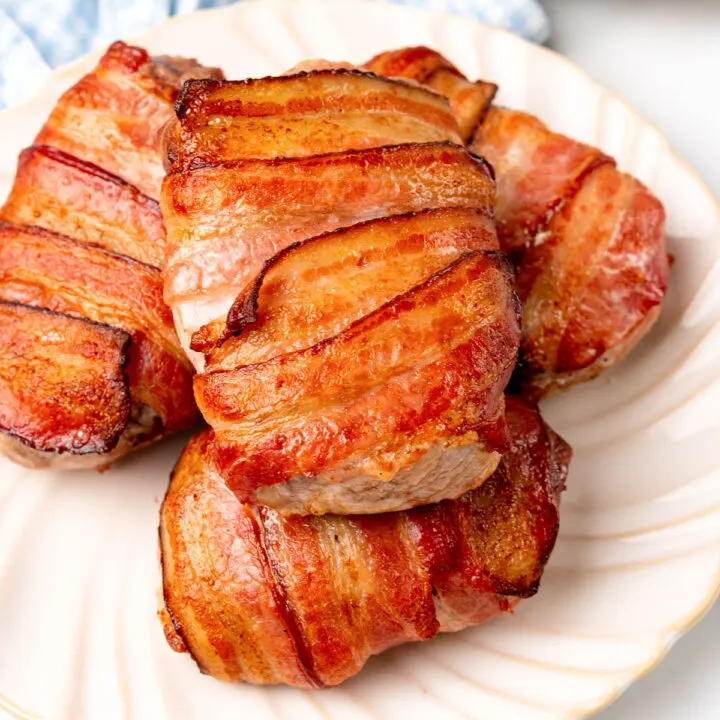 Bacon Wrapped Pork Chops
Smoky, salty and juicy, this Bacon Wrapped Pork Chops recipe takes the classic pork chop to a whole new level, and it's perfect for any occasion.
Ingredients
4 boneless pork chops, at least 1 inch thick
1 teaspoon salt
½ teaspoon pepper
8 slices bacon
Instructions
Preheat oven to 425 F, line a baking sheet with foil and place a roasting rack on top
Season the pork chops with salt and pepper or desired seasoning mix.
Wrap each pork chop with 2 strips bacon and place on prepared rack
Bake in the oven 30-35 minutes, or until pork chops are cooked through
Broil for a minute or two to crisp the bacon if desired