This low carb French 75 in an adapted version of the classic cocktail. Perfect for special occasions!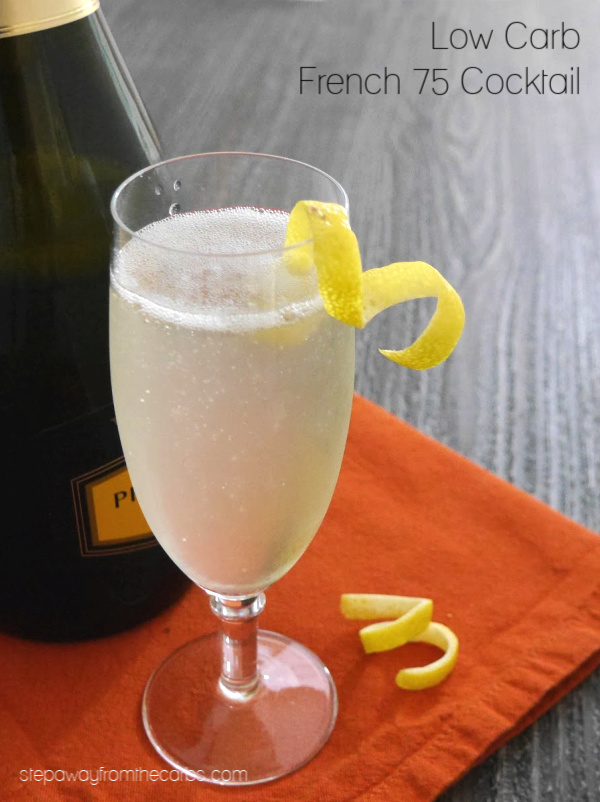 This post may contain affiliate links.
A few months ago I shared with you my recipes for low carb mojito and low carb strawberry daiquiri and I thought it was about time for some bubbles! French 75 was first created back in 1915 in Paris, and although it isn't the carbiest of cocktails, it is worth knowing about because it is very easy to adapt.
The basic ingredients of a French 75 are champagne, gin, lemon juice and sugar syrup. To make my low carb version I used my own homemade low carb simple syrup and went easy on the lemon juice. Gin doesn't contain any carbohydrates so that just leaves the champagne (or Prosecco, in my case).
Before I got mixing I spared a thought to presentation, and decided to make a lemon twist before juicing the lemon. You could probably just use a knife but I used a fancy garnish maker (this one!), and used the blade cutter at the end to remove a strip of the rind. Then I cut it in half lengthways to make two thinner strips, curled it around my finger, and it was done!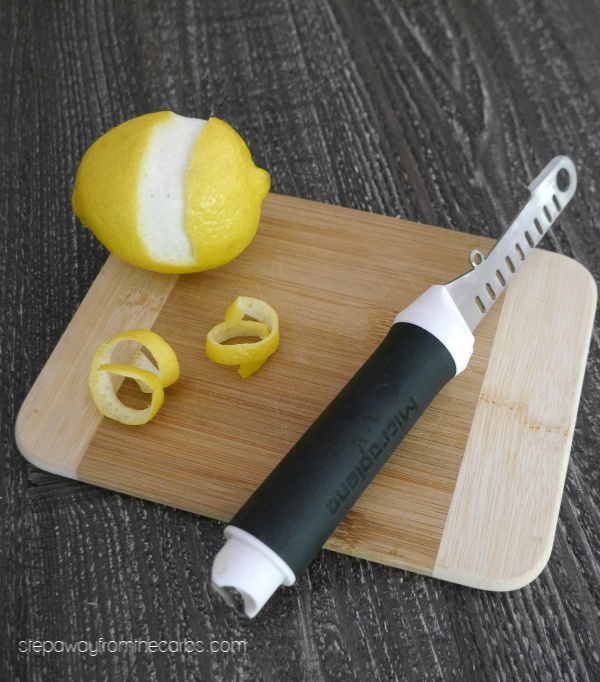 How to Make a Low Carb French 75
So on to the actual cocktail! To a shaker I added gin, one teaspoon of the juice from the fresh lemon, a little simple syrup and a few ice cubes.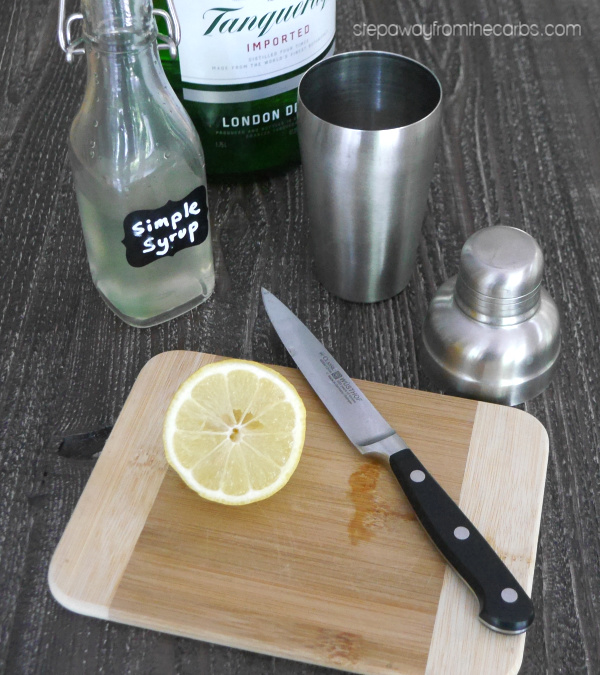 I shook it all up and poured it into a champagne flute. Then I topped it up with Prosecco and added my splendid garnish.
As much as I love Prosecco and champagne, the lemon and gin add a really summery twist to it that makes it super refreshing. Oh and a bit more alcoholic!!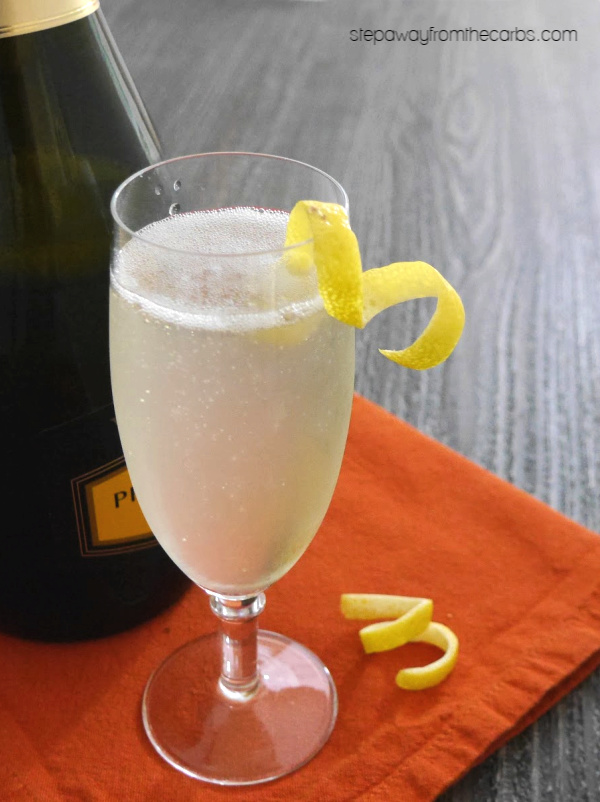 Low Carb French 75 Cocktail
This low carb French 75 in an adapted version of the classic cocktail. Perfect for special occasions!
Ingredients
1 shot (approx 1 fl oz) gin
1 tsp fresh lemon juice
1 tsp homemade simple syrup, or squirt of liquid stevia
ice cubes
Prosecco
lemon rind, to garnish
Instructions
To a cocktail shaker, add the gin, lemon juice, syrup and a few ice cubes.
Shake it all up and pour into a champagne flute. Top up with Prosecco and add the garnish.
Notes
One serving contains 3g net carbs based on 6fl oz Prosecco.
Nutrition Information
Yield

1
Serving Size

Whole recipe
Amount Per Serving
Calories

152
Total Fat

0g
Saturated Fat

0g
Sodium

12mg
Carbohydrates

3g
Net Carbohydrates

3g
Fiber

0g
Sugar

2g
Check out all my low carb gin drinks!
Save
Save