Here's my handy guide to olive oil – especially for anyone following a low carb diet! It includes ways to use it, benefits, where to buy it, and more!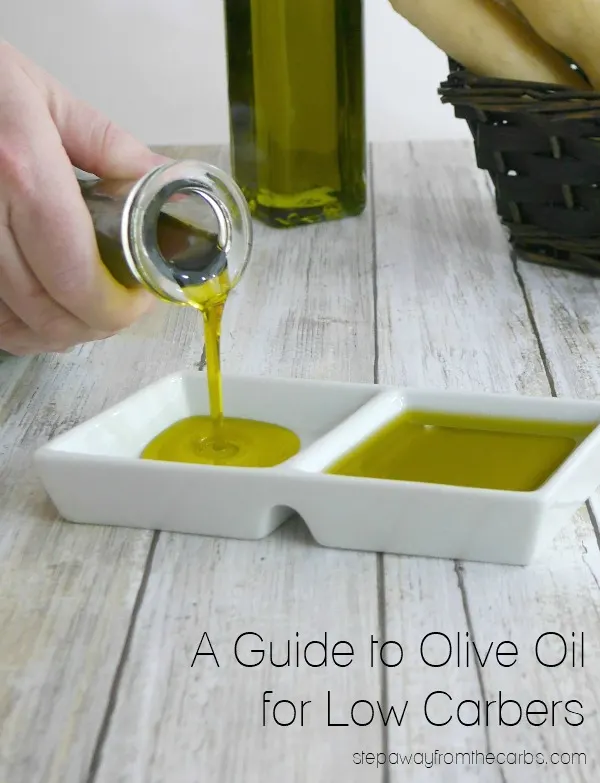 This is a sponsored post written by me on behalf of the Fresh-Pressed Olive Oil Club. All opinions are my own. Please see my disclosure policy. The post also contains affiliate links, which means that at no extra cost to you I can make a tiny bit of money to help support this blog. Thank you!
There are so many great reasons to actively include more olive oil into your low carb diet! But it has to be decent quality – for both the taste and the goodness to your body. That's why I am just *loving* the Fresh Pressed Olive Oil Club! Four times a year they deliver three fantastic bottles of extra virgin olive oil that they source from growers all over the world! Keep reading for more information and to find out how you can get one of their bottles of olive oil for just $1!*
Low Carb Uses for Olive Oil
If you're under the impression that you need high-carb crusty bread for enjoying fine olive oil – think again! Try these awesome low carb breadsticks from The Great Low Carb Bread Co – they're SO good!
Beef carpaccio is a fantastic low carb Italian dish – and it is made even better with a glug of olive oil over the top!
Combine it with herbs to make a wonderfully flavored rub for roasted meat.
If you love burrata cheese (and it is seriously my favorite!!), make a fantastic appetizer by cracking some black pepper over the burrata with some of your olive oil, then serving it with prosciutto and marinated artichoke hearts.
Whatever your choice of low carb spaghetti, you could do worse than serve it with grated cheese, olive oil, and fresh basil leaves!
Drizzle it over steamed low carb vegetables like broccoli, asparagus, or zucchini.
The jury's out on whether you should make dressings with your best olive oil. Some say it's a waste, others say it just improves the final vinaigrette. I vote for going somewhere between the two: make a simple salad from arugula leaves, sprinkle some fresh lemon juice over, together with some shavings of Parmesan from a block, then finish it with wonderful extra virgin olive oil.
Make infused oils with herbs and spices – just make sure that you don't overpower that awesome olive oil!
Or you could have an olive oil taste-testing party!
Update! Check out my new recipe for zero carb balsamic vinegar! It's perfect for mixing with your favorite olive oil and dipping some low carb bread into!
Add more olive oil into your life
Then the Fresh-Pressed Olive Oil Club is for you! It specializes in importing the world's finest, award-winning premium extra virgin olive oils straight from the new harvests around the world, when their flavors and nutritional values are at their peak. In contrast, virtually all olive oils on American store shelves are already more than six months old by the time you can buy them…and growing stale or even rancid by the week. Who knew?
I was lucky enough to taste three different olive oils from Fresh-Pressed, and I was blown away by the taste! This particular selection was from Australia, and I was really impressed! The depth of flavor was unbelievable. And you can see just some of the ways that I used the oils in the above photos! The club offer two different bottle size options, which is particularly convenient. But first…
And I have an awesome offer for you! Pay just $1 to get a fantastic bottle of olive oil (worth $39) from the Fresh-Pressed Olive Oil Club. It's a risk-free offer: no strings attached!*
You're going to love it!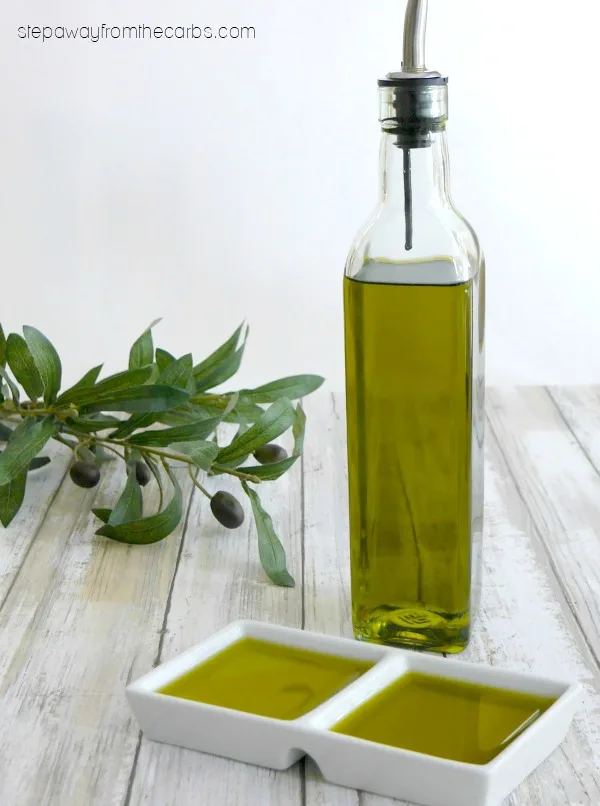 Benefits of Olive Oil
We have known for a long time that olive oil is good for us. So here are some reasons to enjoy it:
Olive oil can help reduce hypertension
It can reduce inflammation due to the oleic acid content
It is a natural remedy for earache
Olive oil can help protect against Type II diabetes due to the monosaturated fat content
It's full of antioxidants, plus vitamins A and E – great for skin health!
Olive oil helps to keep bones healthy by reducing the loss of calcium
Several large studies have shown that olive oil may lower the risk of stroke
REMEMBER!
Pay just $1 to get a fantastic bottle of olive oil (worth $39) from the Fresh-Pressed Olive Oil Club.*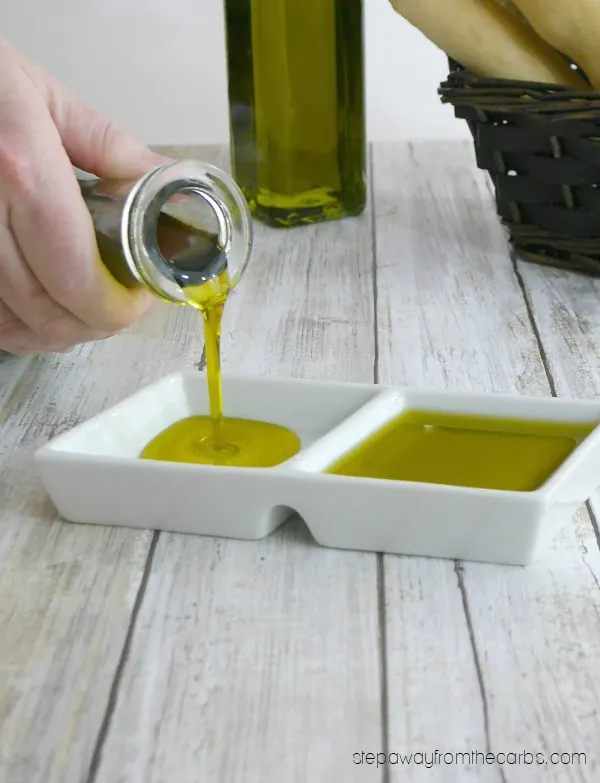 *US residents only, I'm afraid!