Are you looking to buy some low carb bread? Read this guide before you shop – it includes carb counts, prices, and where to buy!
The following post contains affiliate links, which means that at no extra cost to you I can make a tiny bit of money to help support this blog. Thank you!
A while ago I asked my newsletter subscribers about their biggest struggles with following a low carb diet. I've been a low carber for over ten years so I know many of them! One of the most frequently given answers was the finding good low carb bread.
Now, I'm not much of a baker, although if you scroll down you'll find some recipes for easy quick-fix solutions if you're craving bread – including cloud bread and quick bread that you can make in the microwave! But when it comes to a proper loaf of bread – I turn to the professionals. And for this guide, I just HAD to sample a lot of bread on your behalf. You're welcome.
Oh – and once you've found the perfect bread for you, use it to make a delicious grilled cheese with fried egg, or one of these 14 low carb avocado toast ideas!
So here's the bread:
Great Low Carb Bread Co – Buy from the company direct or from Netrition
I am a huge fan of all the products that I've tried from this company! Their plain bread is 1g net carb per slice, but they also have some nice flavor variations too. Needs to be kept frozen.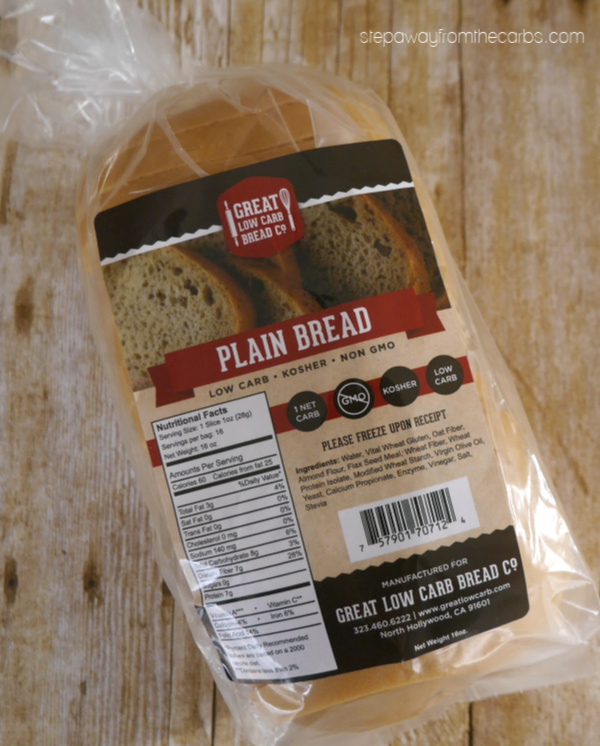 And although I'm mainly focusing on sliced products in this bread guide, I also want to give a shout-out to these buttery breadsticks! They're great with good quality olive oil and zero carb balsamic vinegar!
Thin Slim Foods (Love the Taste) – available from Netrition and Amazon (it's even on Amazon Prime, but at a higher price than Netrition)
This is another great brand that I've enjoyed for many years. I even used their cinnamon bread to make a Bread Pudding! There is a range of flavors, including Honey, Rye, Plain, and Everything, and they all are ZERO carb!
The taste is very neutral, and although the bread can be a little bit on the dry side, nothing that some melted butter won't fix! Needs to be kept frozen.
Carbolicious – available from Netrition
The main ingredient for this low carb bread is flaxseed meal. It's soft and has a really nice taste – but beware! Unlike the other products, there are no storage instructions on the bag (the others need to be kept in the fridge or freezer). I assumed that it didn't need it, and it went moldy. 🙁
LC Foods Fresh Baked White Bread (Small Loaf) – available direct from LC Foods or from Netrition
This small loaf contains only four slices, but they're pretty big and thick! The bread is a little denser and drier than some of the others that I tried, but still a really good low carb option.
Chompies Carbs Not! High Protein Bread – available from Netrition
This brand doesn't offer a plain option of bread, so I chose Sesame, at 1g net carb per slice. They also offer Multigrain and Cinnamon Raisin, but I should mention that the latter is 2g net carbs per slice. The sesame variety is SUPER soft – I love the texture. The taste is good too!
None of the breads mentioned above are gluten free, and all are purchased online.
Update! Here are FOUR more products that I've now tried!
The first is Omega Power Bread from Healthy Joy Bakes! It's a flaxseed and rye based bread, is 1g net carb per slice, and is quite dense and filling. It's high in fiber, protein, omega 3s – plus it's sugar free, nut free, soy free, and low in sodium! Here's their store locator, or you can order online from their site.
The second is Keto Friendly Bread from Natural Ovens. I have found it in my local Woodman's, Sunset Foods, and Mariano's (Kroger) – it's zero carb and VERY good! It also doesn't need to be stored in the fridge or freezer, which makes it more versatile. Here's their store locator. Oh and I used it to make my keto French Toast Casserole!
The third new discovery is Carbonaut! It's available in white and seeded varieties, and it contains 2g net carbs per slice. It's certified keto-friendly and 100% plant based – and I was really impressed. In high-carb days I wasn't particularly keen on seeded bread, but this product is great – especially for avocado toast or my new recipe for Low Carb Smørrebrød! Carbonaut is available at select Target stores and Sprouts, or online.
And finally, the latest entry is from Lewis Bake House. This Indiana-based company offers zero carb white bread, which I found in my local Mariano's (Kroger) for $5.29 per loaf. Like many other low-carb breads it isn't gluten free, but it tastes great and doesn't need to be refrigerated or frozen. For some reason it toasts particularly quickly, so you might want to watch out for that. Check their store locator for retailers near you!
Here are some other low carb bread products that I haven't tried (yet!):
Pepperidge Farm Light Style – 8g net carbs per slice!
Sola Low Carb Sandwich Bread – available from Amazon for $23.99 for two loaves
Sensato High Protein Brown Bread – available from Netrition – 6g net carbs per serving of three slices
Dimpflmeier Bakery Carb Smart Bread – available from Low Carb Canada – 1g net carb per slice
PaleoThin from Julian Bakery – 1-3g net carbs per slice, $29.99 for three loaves
Bakers Deluxe Dream Bread from Low Carb Grocery (Canada) – 1g net carb per slice
Want to make your own low carb bread? Try these easy recipes!
Cloud Bread (with video tutorial!)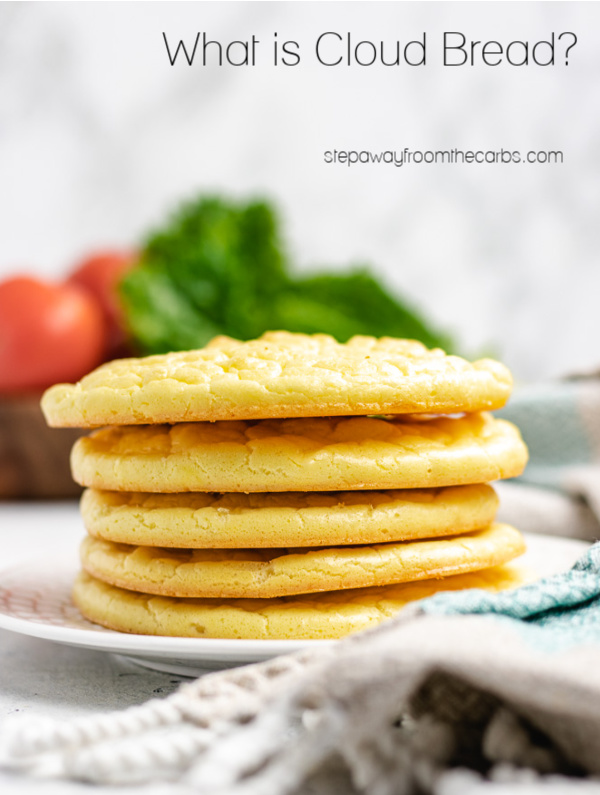 And if you prefer BAGELS, check out my guide to buying and making keto bagels!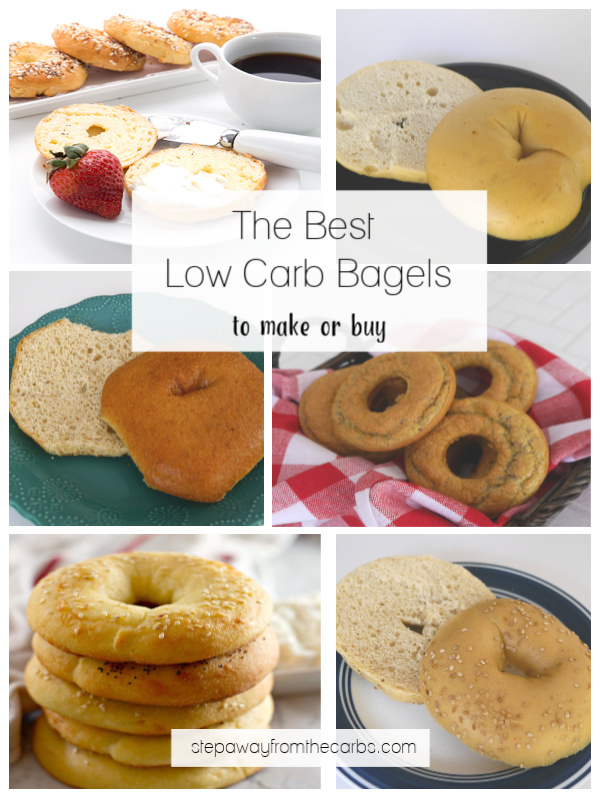 And while you're at it, why don't you make some amazing homemade butter?!? Perfect for spreading over toast!