This low carb bacon sandwich is a celebration of how popular keto diets have become and how easy it is to find low carb products in stores!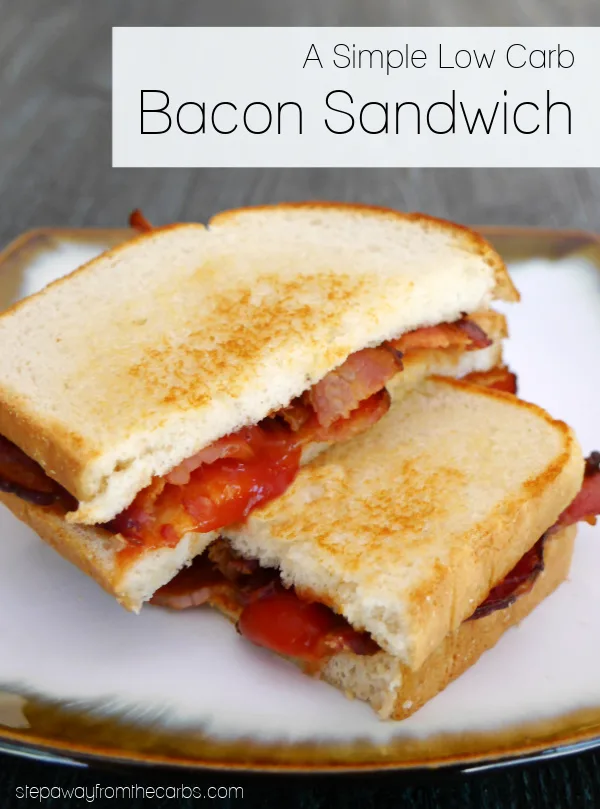 This post may contain affiliate links.
If you don't follow a low carb or keto diet, you might be confused by why I am writing a recipe for a bacon sarnie. And I haven't reinvented the wheel with this classic British comfort food. But let's take a look at what a bacon sandwich actually means:
A bacon sandwich, also known as a bacon butty, bacon bap, or bacon sarnie (or a bacon sandi in Australia), is a sandwich of cooked bacon between bread that is optionally spread with butter, and may be seasoned with ketchup or brown sauce. In some establishments the sandwich will be made from bread toasted on only one side, while others serve it on a roll. They are often served in British cafes, and are anecdotally recommended as a hangover cure." Source
So to make it low carb, all you need is the bacon, together with some low carb bread, and some low carb ketchup. Done. Easy. But here's why I decided to write this post, because the bread and ketchup were sourced from my local grocery store. Not homemade, or a special online order. When I started this blog in 2014 that just wouldn't have been possible.
Low Carb and Keto Diets Have Gained in Popularity
If you're interested in the science behind it all, I highly recommend that you read Low Carb Benefits – which goes into great detail. And if you like visuals, check out this bar chart race, showing the most Googled diets from 2016-2020:
(Reproduced with permission from My Protein)
One of the proofs of this popularity is that there are a TON more keto products available now. Most are still online – and I will always continue to support stores like Netrition because they have such a huge range and are always adding new products. But to start regularly seeing low carb products in grocery stores is fantastic! In shops everything from Whole Foods to Target to independents, I'm seeing low carb snacks, frozen meals, chocolate, sauces, bread, jam, baking mixes, ice cream, wraps, and sweeteners. In fact when I moved to the US in 2009 the only low carb sweeteners readily available were Splenda in grocery stores and xylitol from specialist online stores!
So I suppose this post is a celebration of how much EASIER it is to follow a low carb diet these days – especially here in the US. I guess it's rather ironic that I am celebrating this with a British dish – but that's the way it is! Without further ado…
How to Make a Low Carb Bacon Sandwich
The bacon part is obvious, but I am often dismayed at the poor quality of bacon in America. A friend recently put me onto Nueske's, which has fantastic flavor and doesn't shrivel up into nothing when cooked due to so much added water.
I recently polled my fellow Brits on Facebook about what kind of bread they used. A rather lively discussion then took place, but the clear winner was white bread, sometimes cold, sometimes toasted. For my version I used Lewis Healthy Life Bread from my supermarket, which is zero carb (although not gluten free). It's also VERY white – not a seed in sight and has an amazingly similar texture to high-carb bread. But here is my full guide to buying low carb bread: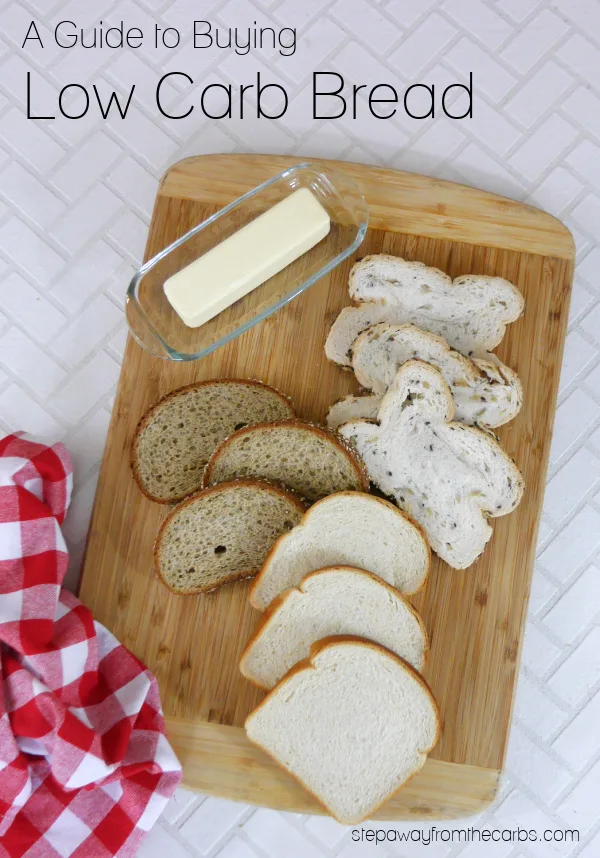 And finally, the sauce! Now, I'm a ketchup girl, through and through – but as per the quote from wiki states (and my Facebook poll concurs), there are many that prefer brown sauce. Specifically HP sauce – which in the US is a little similar to A1 steak sauce, but definitely not the same. A tablespoon contains 5g of carbohydrates and a few searches revealed that no-one has developed a recipe or product that is any lower (but please leave a comment if you know otherwise!).
Ketchup it is! My review of low carb ketchup options includes both store-bought and homemade and you can find it here: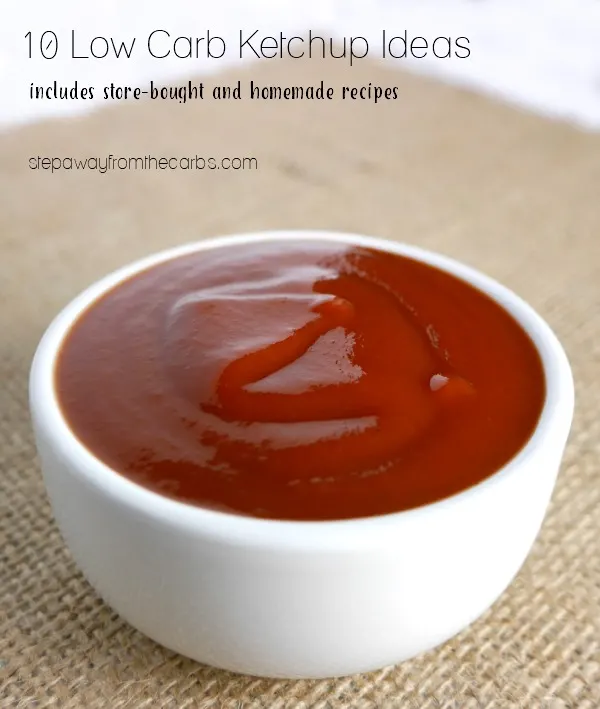 My personal favorite is the G Hughes Ketchup, which you can buy from Netrition, Amazon, or in some grocery stores. It's sugar free, has great flavor, and only 1g net carb per tablespoon. A close second is the Reduced Sugar Ketchup from Heinz (also 1g net carb per tablespoon) and is frequently available in supermarkets.
Whether you choose to toast the bread (on the outside of the sandwich only!) or not, whether you choose to add butter or not – this is up to you. But look at this bacon sarnie perfection! All for just 1.8g carbs (based on 2 slices of zero carb bread, 1 tablespoon of low carb ketchup, and 4 slices of bacon).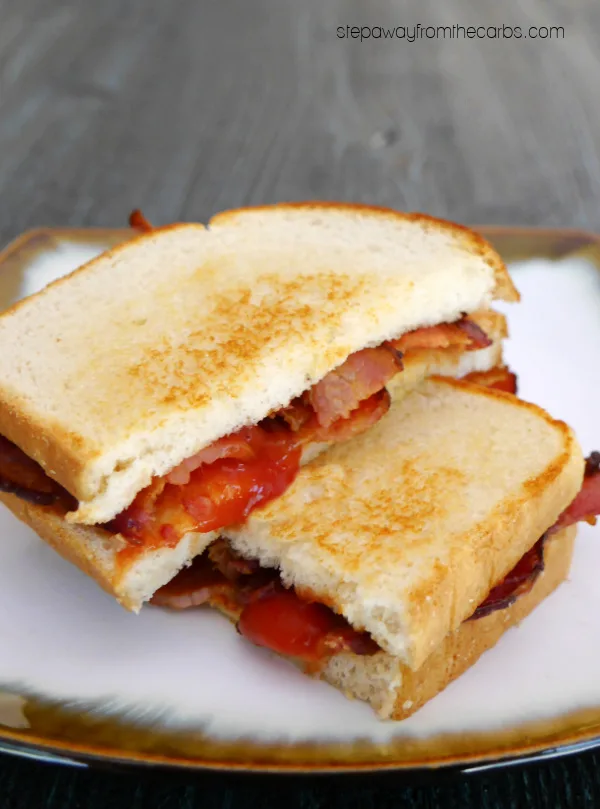 You might also like my low carb full English breakfast!