This veggie Christmas tree is a great low carb festive option to serve at gatherings! A quick and easy idea to serve with your favorite dip!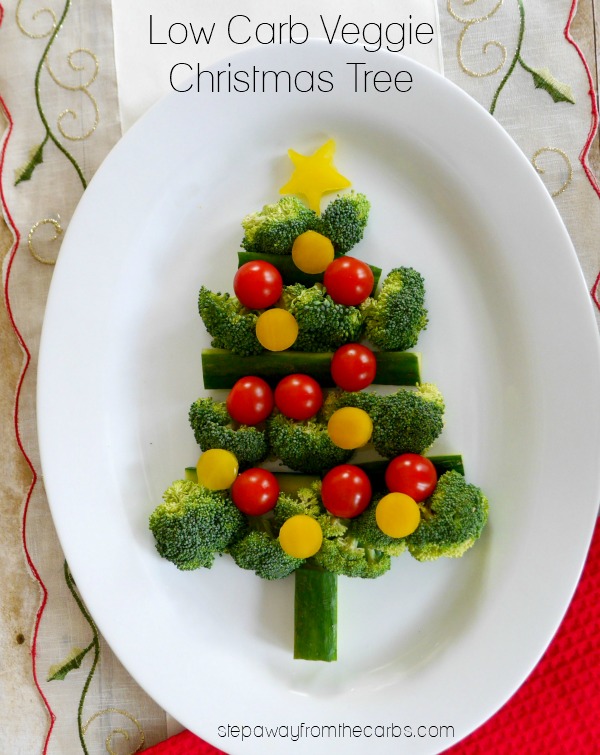 The following post contains affiliate links, which means that at no extra cost to you I can make a tiny bit of money to help support this blog. Thank you!
I think Christmas is probably my favorite holiday – especially as there are lots of parties and gatherings! Last year I made this turkey and cranberry Christmas tree platter: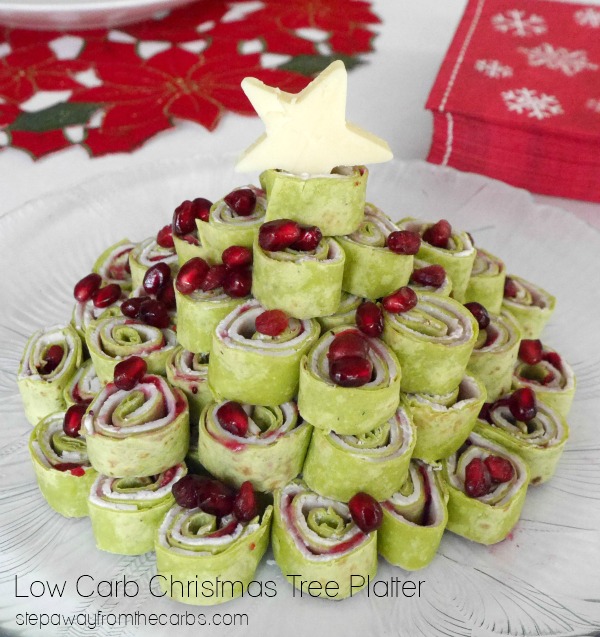 So this year I thought I'd make a vegetable version!
To make this veggie Christmas tree, you'll want to think about which low carb vegetables you could use. Here are some ideas:
broccoli
green bell pepper
cucumber
celery
spinach
herbs
cherry tomatoes
red bell pepper
jicama
yellow bell pepper
How to Make a Low Carb Veggie Christmas Tree
And I'm sure there are many more! Start by making the green base of the tree.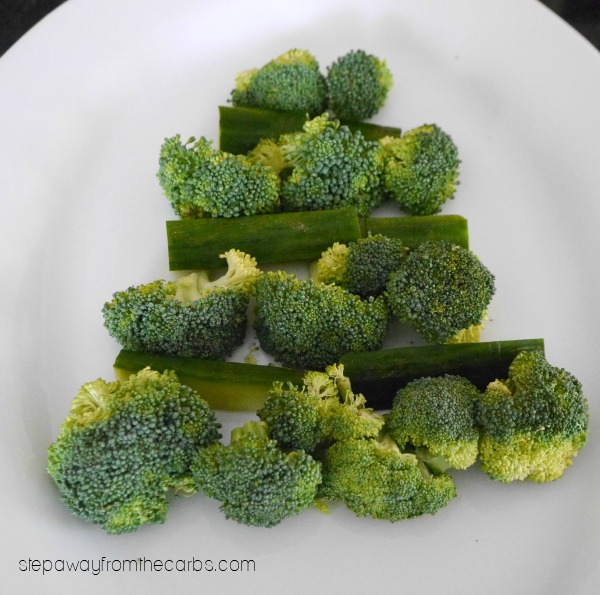 Then build up the picture by adding anything else – I think tomatoes are quite essential! Use a small star-shaped cookie cutter to make the star from yellow bell pepper. I also used a small round cutter to make small circles. You could also use a sharp knife (like this WÜSTHOF utility knife) to cut out the shapes.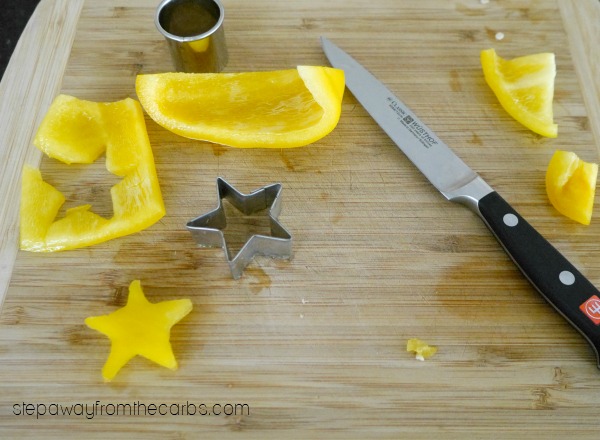 Serve the veggie platter with ranch dressing, sour cream, or your favorite low carb dip!
Low Carb Veggie Christmas Tree #lowcarb #lowcarbchristmas
Click To Tweet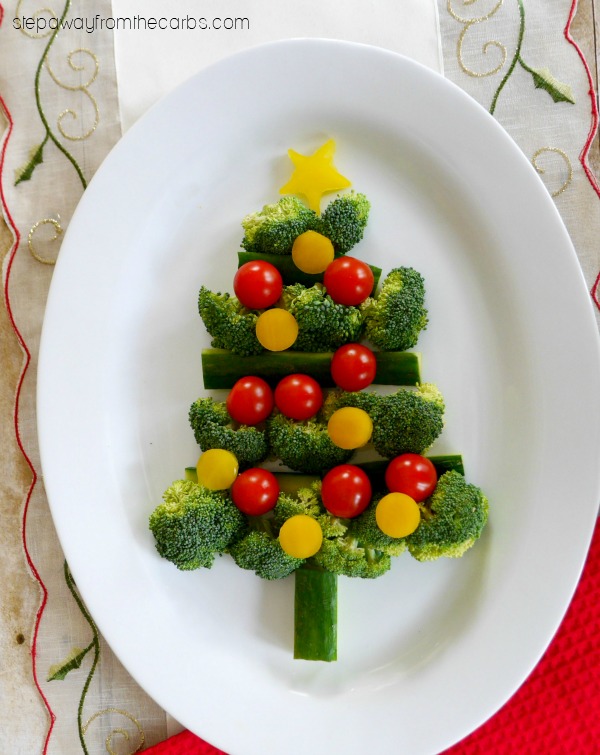 You might also like my Owl Veggie Platter – served with a chipotle ranch dip!