Here are over 14 recipes to make with some tasty low carb cauliflower mash! It's more versatile than you think!
This post may contain affiliate links.
Replacing mashed potatoes with mashed cauliflower is a standard in low carb dieting. My usual method for making the mash is to boil or microwave steam the cauliflower, then mash it with cream cheese, heavy cream, or something similar. My basic recipe also includes horseradish, but you could replace that with mustard, herbs, cheese… and more! You could also make it in the Instant Pot – check out my recipe for Cheesy Mashed Cauliflower!
So here are some gorgeous and delicious dishes from this site and some of my favorite sites!
Low Carb Bacon Bombs from Step Away From The Carbs
These bacon snacks are stuffed with cauliflower – they are SO popular!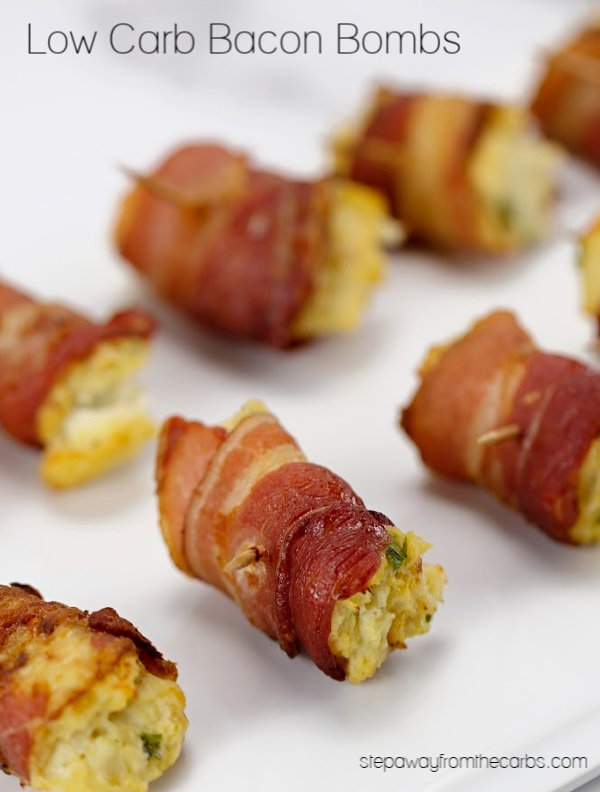 Keto Cauliflower Mashed Cauliflower with Spinach from Low Carb Yum
Add in some cheese and spinach for a whole new take on mashed cauliflower.
Sour Cream and Cheddar Mashed Cauliflower from All Day I Dream About Food
This cauli mash is smooth and creamy!
Low Carb Cauliflower-Stuffed Mushrooms from Step Away From The Carbs
Serve these stuffed mushrooms as a tasty side dish or vegetarian appetizer!
Cauliflower Colcannon from Divalicious Recipes
This cauliflower colcannon recipe is a low carb version of the Irish side dish, but uses cauliflower in place of the traditional mashed potato.
Baked Garlic Mashed Cauliflower with Cheese Crust from Beauty and the Foodie
This is an insanely delicious, low carb, gluten free, primal alternative to baked mashed potato casserole
Individual Low Carb Chicken Pies from Step Away From The Carbs
These individual low carb chicken pies are filled with spinach and a creamy white sauce, and topped with cauliflower mash!
Low Carb Bangers and Mash from Step Away From The Carbs
The classic British dish is given a low carb makeover!
Buffalo Chicken Wings and Blue Cheese Mashed Cauliflower from Keto Adapted
If you are a fan of buffalo chicken in blue cheese, try this buffalo chicken wings and blue cheese mashed cauliflower recipe.
Blue Cheese Cauliflower Mash from Step Away From The Carbs
This side dish has a full-on flavor!
Broccoli and Cauliflower Nuggets from Step Away From The Carbs
Mix the mashed cauliflower with some broccoli to create these tasty nuggets!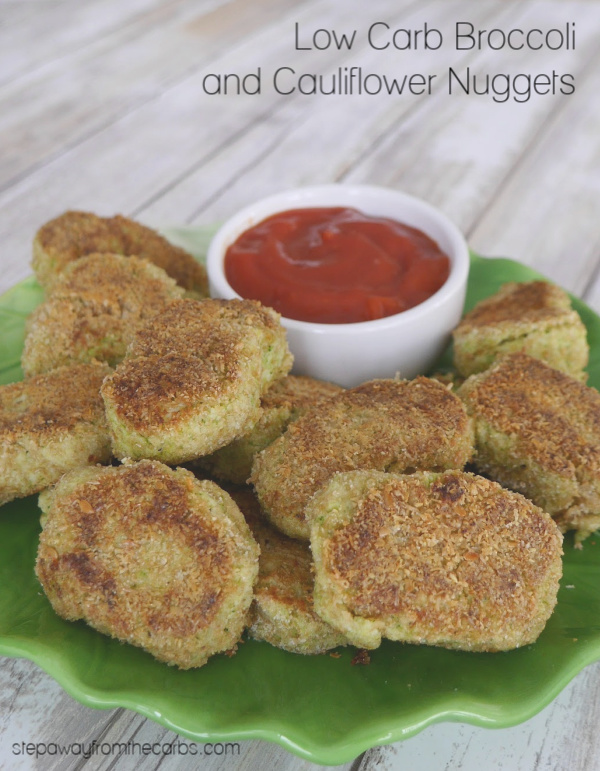 Low Carb Shepherd's Pie from My PCOS Kitchen
A traditional Shepherd's pie topped with delicious cheesy mashed cauliflower.
Loaded Cauliflower Mash from Step Away From The Carbs
This side dish is loaded with cheese, bacon, and more!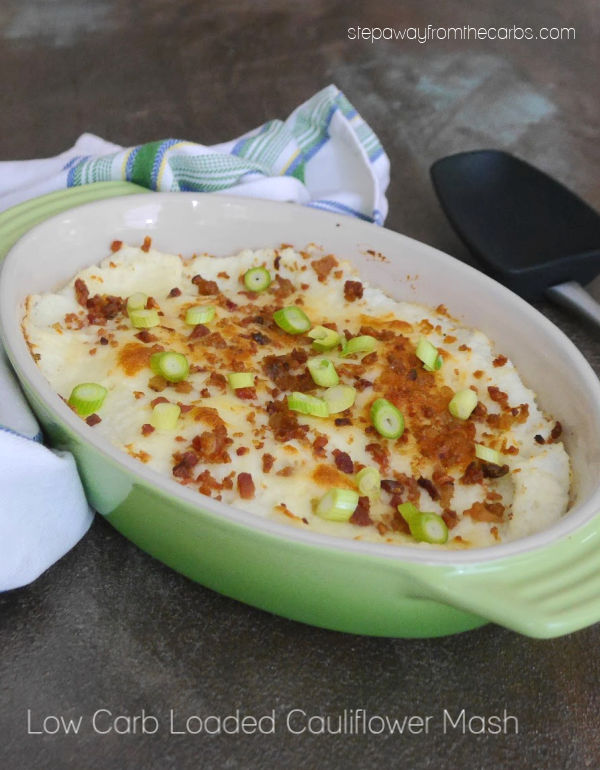 Roasted Garlic and Rosemary Cauliflower Mash from Tasteaholics
Roasted garlic cloves give this cauliflower mash flavor you wouldn't believe!
Easy Low Carb Cauliflower Soufflé from Step Away From The Carbs
One of the most popular side dishes on the blog – and it's so easy!
Low Carb Bubble and Squeak from Step Away From The Carbs
A classic English recipe to make with leftover mash and vegetables.
14+ Low Carb Recipes to make with Cauliflower Mash #lowcarb #cauliflowermash
Click To Tweet
Do you have a favorite cauliflower mash recipe to add? Let me know in the comments!