These zero carb gummy candies are easy to make and are a fun treat! Watch the recipe video tutorial to see how to make them!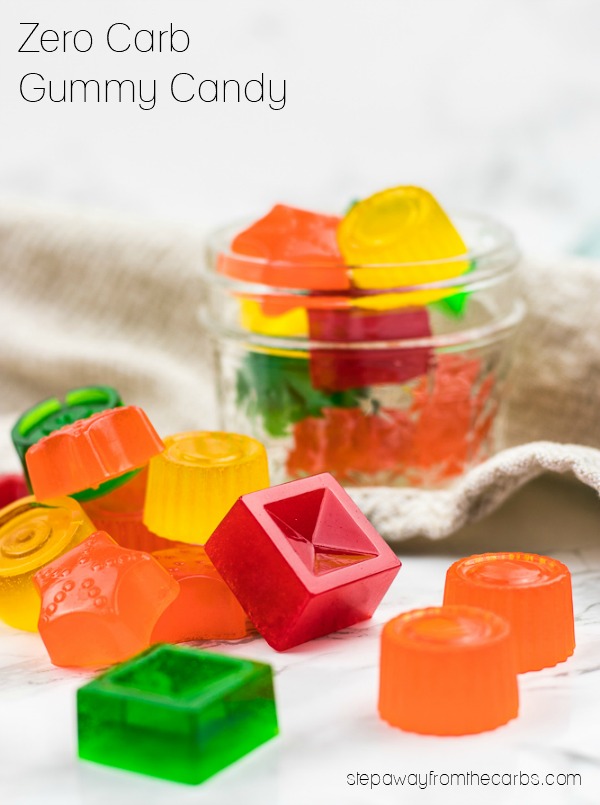 This post may contain affiliate links.
Once I realized how easy it was to make these gummy candies, I couldn't stop! All you need are three ingredients and a candy mold: sugar free jello, unflavored gelatine powder and ¼ – ⅓ cup cold water. The amount of water used depends on how chewy or firm you want your gummy candies. ¼ cup water makes them really quite firm – but I rather like that! Candies made with ⅓ cup water are softer and of course it makes a few more!
Check out my guide to low carb candy!
Update: Try using Simply Delish Gel mix instead – it is aspartame free, gelatin free, and doesn't contain any artificial flavors or colors!
Watch the video tutorial below or scroll down for the printable recipe card!
Like the spoon in the video? You can get them from Amazon!
How to Make Zero Carb Gummy Candy
Add all three ingredients to a small saucepan, stir well, and cook over a low heat.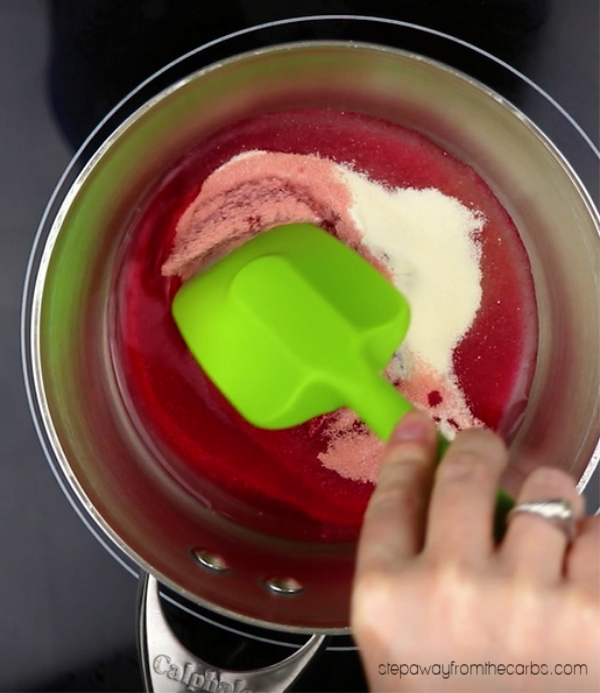 It will start off as a thick paste but as the gelatine melts it will become more liquid. Cook until all the granules have dissolved – it only takes 2-3 minutes.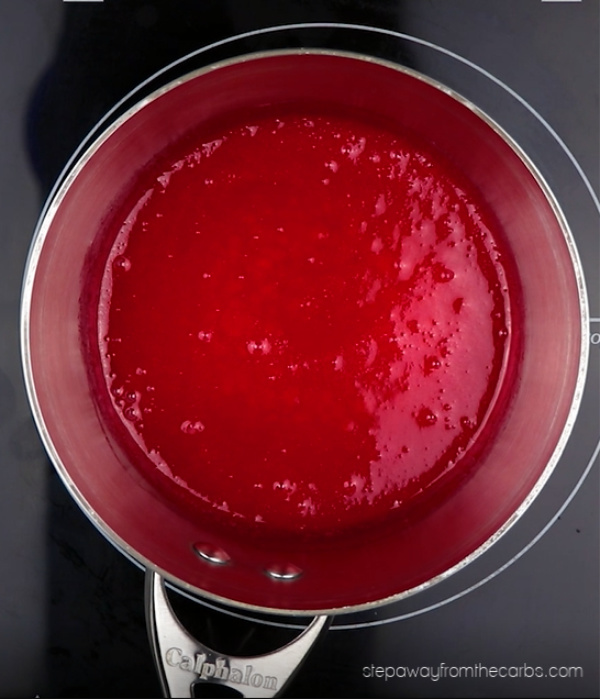 Use a jug, squeeze bottle or a tapered spoon to carefully pour the mixture into the mold.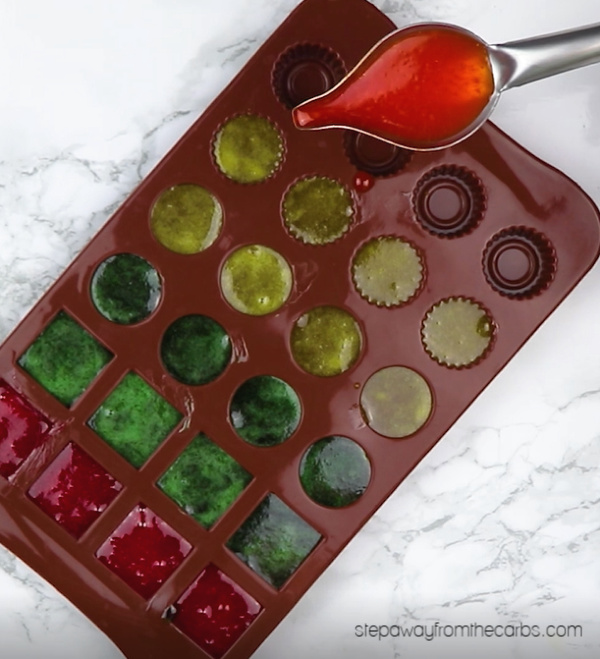 I used a variety of molds, purchased from Amazon:
Place the filled mold on something firm like a small tray or chopping board (to stop the mold twisting). Let the Jello cool then place in the fridge for 30-40 minutes until set. The candies will just pop out of the mold!

I made several batches of these with different Jello flavors. They looked so lovely all together, but of course you can do just one flavor if you prefer! The bright colors of the whole collection made them look particularly pretty!

These keto gummies will last a few days at room temperature, but if you have made a lot, I'd recommend storing them in an airtight container in the fridge.

Zero Carb Gummy Candy #zerocarb #lowcarb #sugarfree Click To Tweet

You could also try these gummy bears!

OR how about my new recipe for low carb SOUR gummy bears?!?

Zero Carb Gummy Candy

These sugar free, zero carb gummy candies are easy to make and are a tasty fruity treat!

Ingredients

0.3 oz packet of sugar free jello, any flavor
¼ - ⅓ cup cold water

Instructions

Add all three ingredients to a small saucepan, stir well, and cook over a low heat.
Cook until all the granules have dissolved - approx 2-3 minutes.
Use a jug, squeeze bottle or a spoon to carefully pour the mixture into a silicone mold.
Place the filled mold on something firm like a small chopping board (to stop the mold twisting). Let the jello cool then place in the fridge for 30-40 minutes until set.

Notes

Serving size is a quarter of the whole recipe, but actual quantity depends on how much water is used and the size of the molds. The nutritional data is an approximate amount based on four servings.

Recommended Products

As an Amazon Associate and member of other affiliate programs, I earn from qualifying purchases.

Nutrition Information

Yield

4

Serving Size

Quarter of the recipe Amount Per Serving

Calories

5

Total Fat

0g

Saturated Fat

0g

Cholesterol

0mg

Sodium

18.82mg

Carbohydrates

0.2g

Net Carbohydrates

0.2g

Fiber

0g

Protein

0.55g

What's your favorite flavor of Jello? What shape do you want to make?!?

Save

Save

Save

Save