With grilling season in full swing – here are 18 low carb buns for you to try – homemade, store-bought, and even some bun alternatives!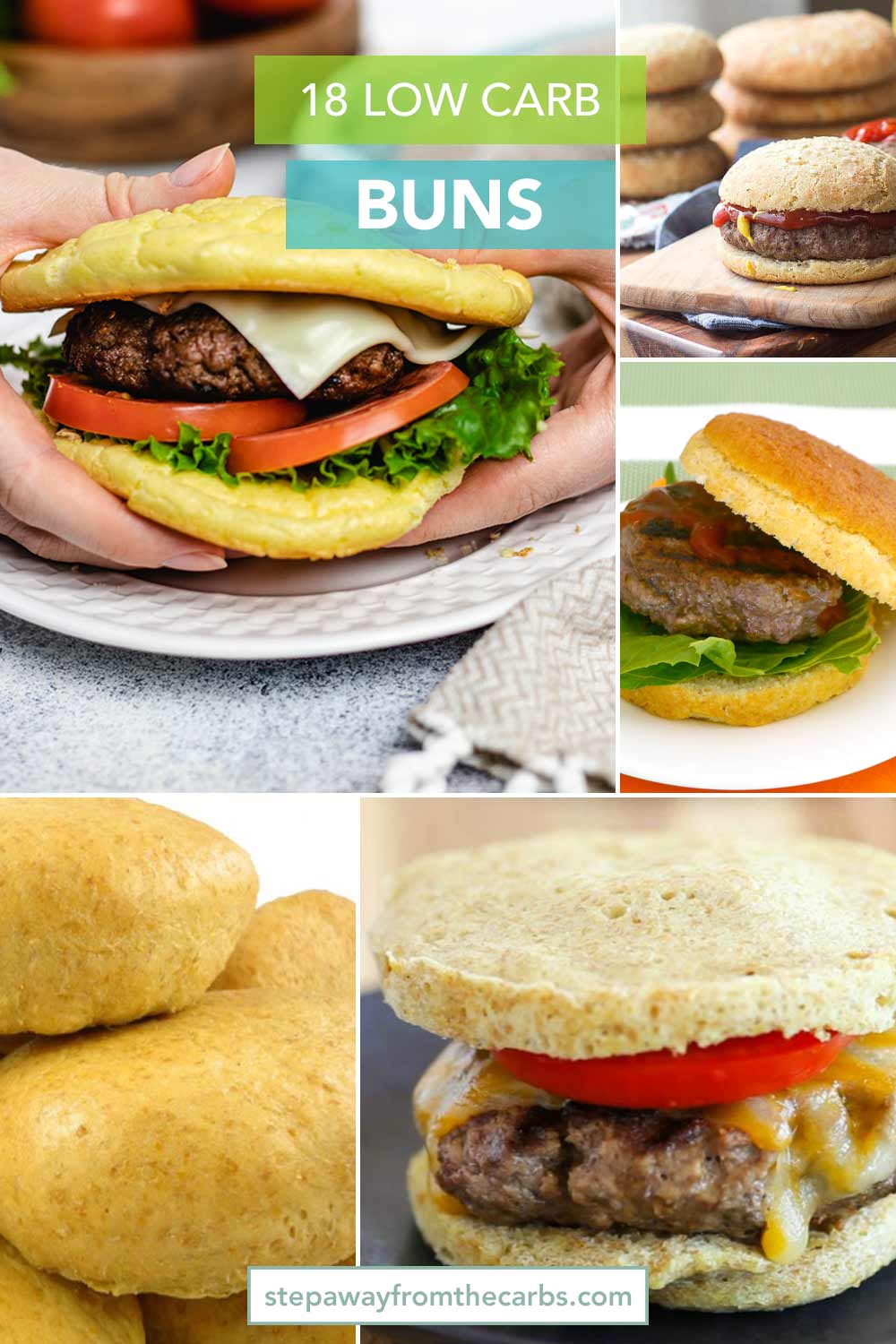 This post contains affiliate links, which means that at no extra cost to you I can make a tiny bit of money to help support this blog. Thank you!
I'll be honest – sometimes I eat low carb hamburgers over a salad, or with some roasted veggies – and skip the bun completely! But that means eating with a knife and fork – and sometimes I just want to pick up a big juicy burger with both hands and take a huge bite.
So I put together this collection of low carb and keto buns and split them into three sections. Firstly – think out of the box and don't use bread at all! Secondly – some ready-made low carb hamburger buns that you can buy online – there are some really great options available! The downside with buying them is that it can get quite pricey – so how about making your own? I've pulled together several great recipes from some of my favorite low carb bloggers!
Have a great low carb summer!
Want to skip the bun completely? Here are some alternatives:
Love bread – but don't have time to make your own low carb version? Try these options!
Want to make your own? Here are some tasty options from some of my favorite low carb bloggers!
Looking for burger recipes? Check out these low carb burger ideas!