Here are over 18 low carb buns for you to try – including homemade and store-bought options, plus some bread bun alternatives!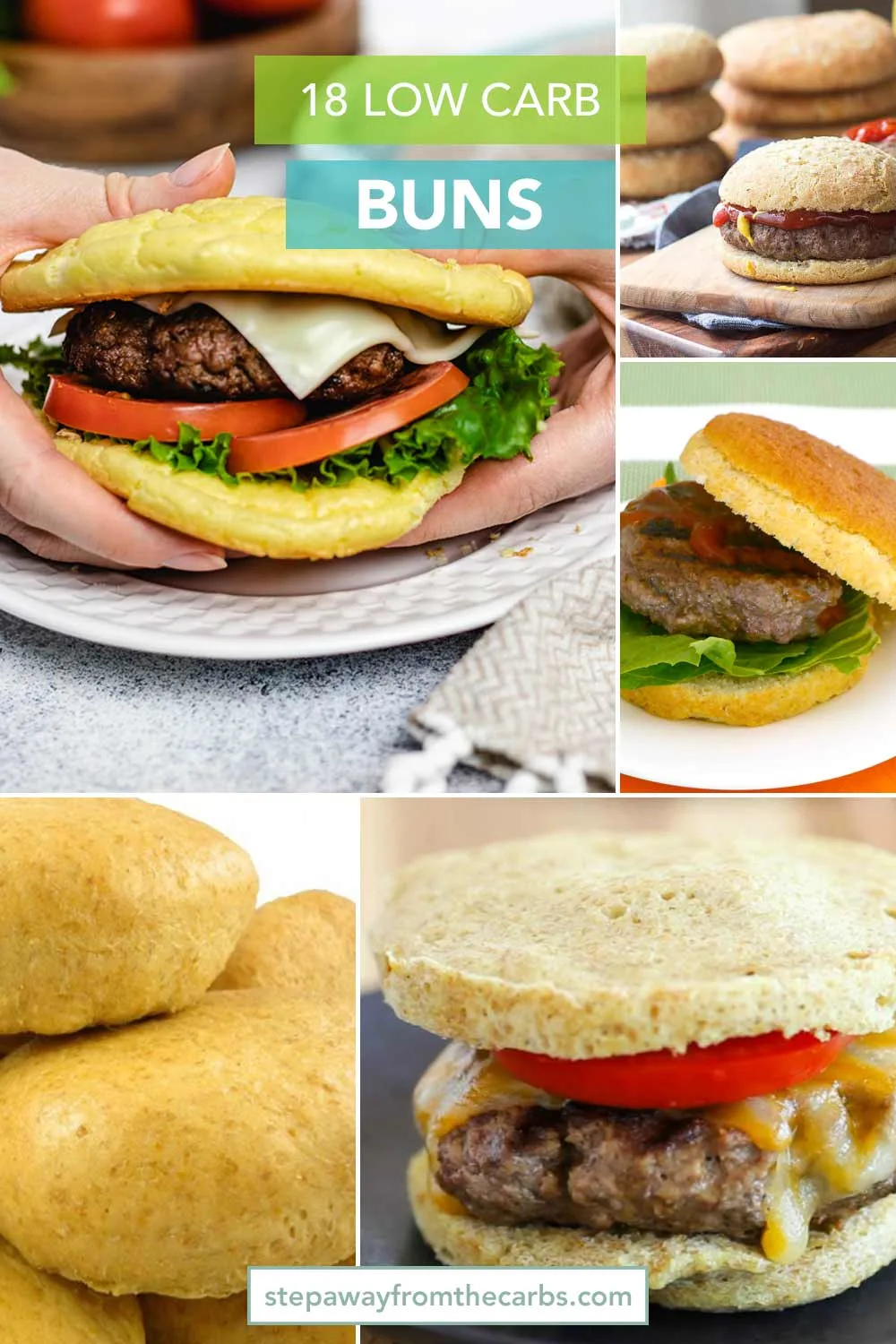 This post contains affiliate links, which means that at no extra cost to you I can make a tiny bit of money to help support this blog. Thank you!
I'll be honest – sometimes I eat low carb hamburgers over a salad, or with some grilled veggies – and skip the bun completely! But that means eating with a knife and fork – and sometimes I just want to pick up a big juicy burger with both hands and take a huge bite!
So I put together this collection of low carb and keto buns and split them into three sections. Firstly – think out of the box and don't use bread at all! Secondly – some ready-made low carb hamburger buns that you can buy online – there are some really great options available! The downside with buying them is that it can get quite pricey – so how about making your own? In the third section I've pulled together some great low carb recipes for you to try.
Have a great low carb summer!
Low Carb Bun Alternatives
Store-Bought Low Carb Buns
Great Low Carb Bread Co Hamburger Buns – need to be stored in the freezer. Available online from Netrition.
Healthy Life Keto Burger Buns from Lewis Bake House (shown below) – super soft and only 1g net! Find out more here.
Homemade Low Carb and Keto Buns
Looking for burger recipes? Check out these low carb burger ideas!