Here's everything you need to know about low carb vegetables, including nutritional information and recipes!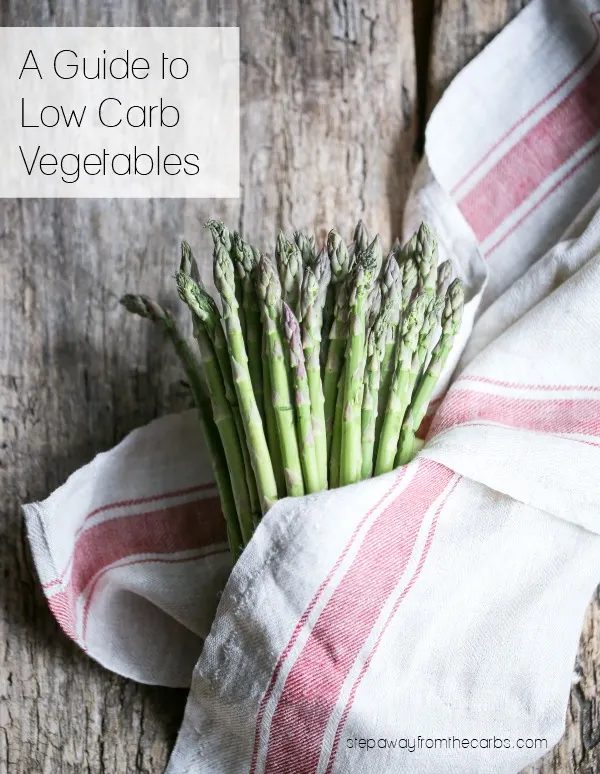 This post may contain affiliate links.
Did you see my recent post: A Guide to Low Carb Fruit?
A few weeks ago I asked my newsletter subscribers about their biggest struggle with low carbing, and one of the issues mentioned was not knowing which fruit and vegetables were allowed. So, with fruit done – here's what you need to know about low carb vegetables!
It can be hard to give a proper comparison, because just like fruit, vegetables come in different shapes and sizes – perhaps more so! I decided to first look at the carb count in all of the most popular vegetables. I have adapted a chart from the FDA so that it only shows the vegetable, serving size, carbs, and fiber (and then I added the net carb count).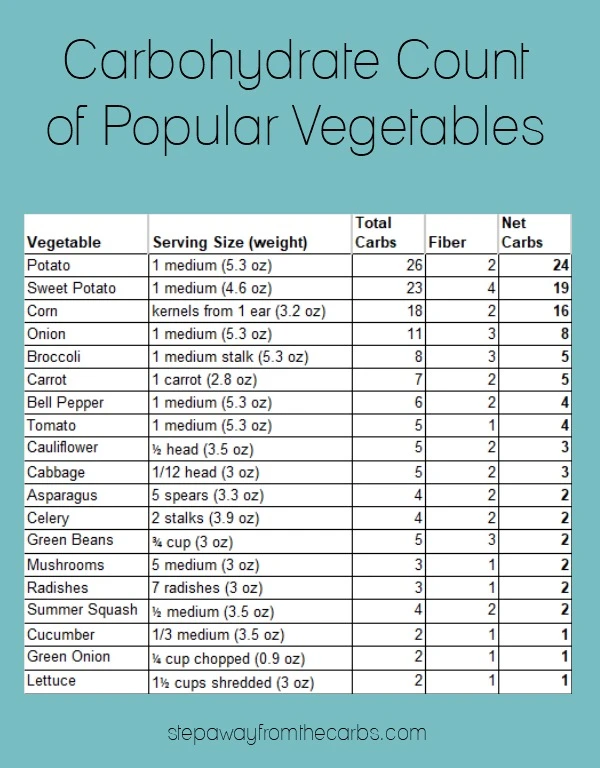 But this didn't include enough variety for me – I wanted to see more! Where was spinach? Eggplant? And my husband's favorite – turnips?!? Note – if you're looking for zucchini it's in the summer squash category – although I disagree with the official serving size! And if you're looking for avocado – you'll find it in the fruit guide! 🙂
I added in some extra low carb vegetables that I felt were missing (data is from NutritionData), and then it looked better!
So it looks like this: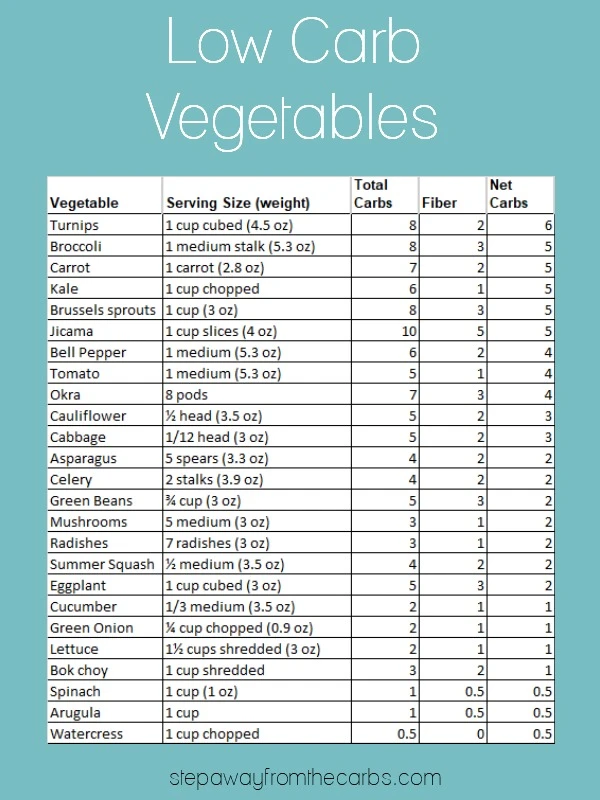 There's clearly an amount of common sense that you need when looking at this data. Serving sizes are SO hard to compare – but this really gives a super useful idea of the carb counts in the "acceptable" range of low carb vegetables. And if you're looking for as low as you can go, you might like to read my new article Are There Any Zero Carb Vegetables?
Please note that this list is not extensive – so if you think of any I have missed out – just leave a comment below with the carb count for an "average" serving size!
So, what recipes can you make with these veggies? I'm so glad you asked…
Watercress (probably more common in the UK than in the US – and I love it's pepperiness!) – Watercress Salad with Shrimp and Avocado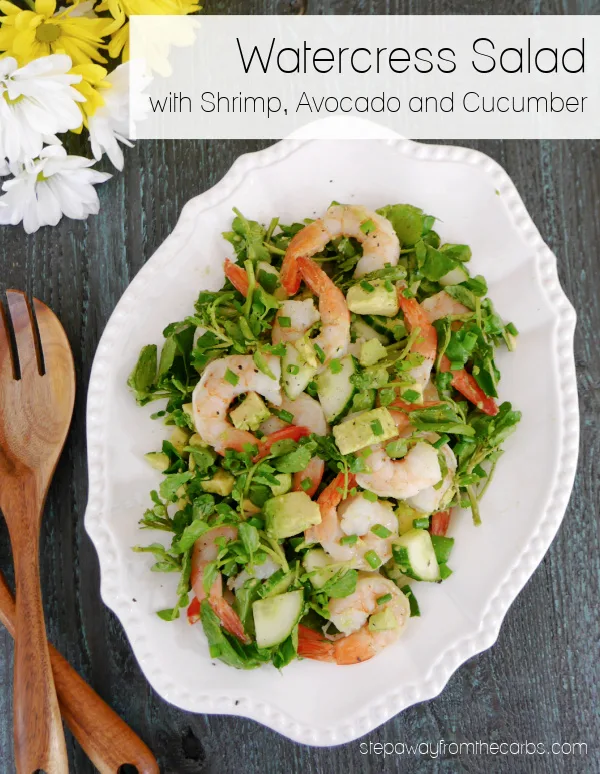 Arugula (also known as "rocket"!) – Cantaloupe, Arugula and Feta Salad
Spinach (a favorite in our home!) – Low Carb Spinach Pie
Bok Choy (also known as Chinese cabbage or pak choi) – Spicy Bok Choy
Green Onions (or scallions, or spring onions) – Grilled Green Onions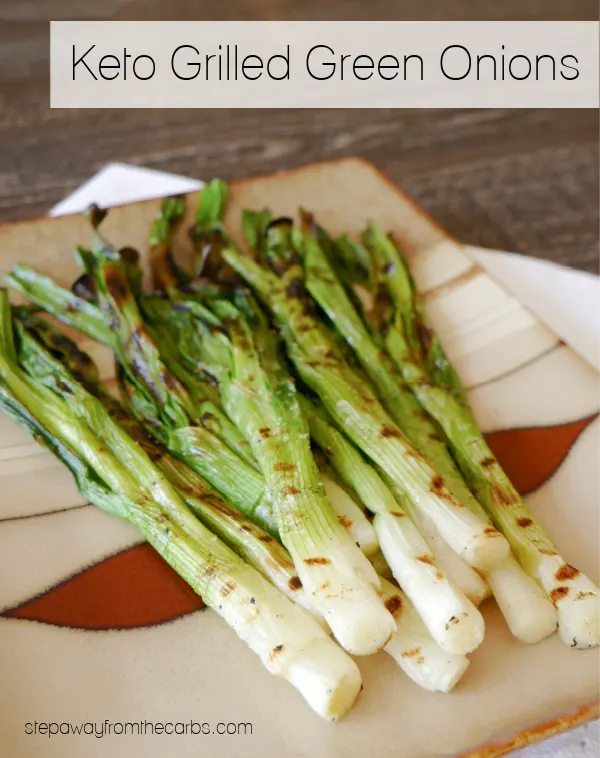 Cucumber (great for salads, dipping, and for making "coodles"!) – Butter Poached Salmon with Cucumber Noodles
Eggplant (make them into fritters, noodles, or a dip!) – Low Carb Roasted Eggplant Dip
Summer Squash (an essential veggie for all low carbers!) – Sautéed Summer Squash and Zucchini with Lemon and Basil
Radishes (roast them with butter, or make them the feature vegetable in a salad!) – Low Carb Fried Radishes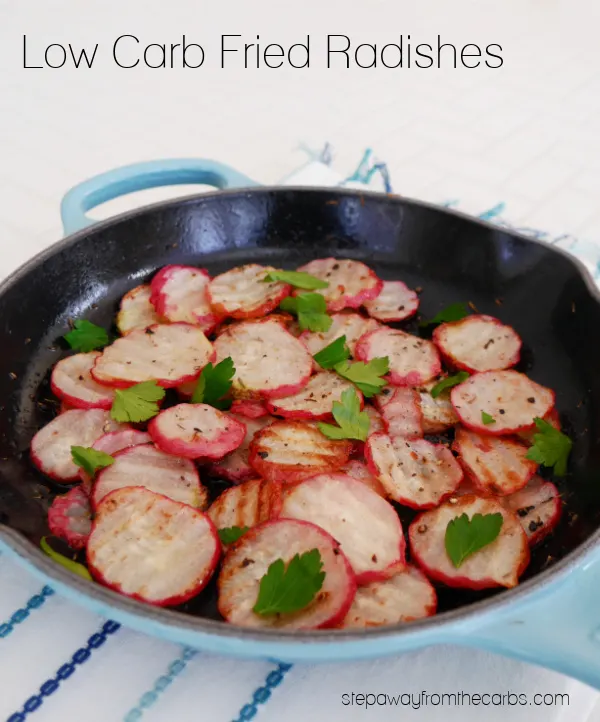 Mushrooms (great for grilling and side dishes) – Low Carb Mushroom and Bacon Sauce
Green Beans (I like to serve mine with BACON!!!) – Green Beans with Bacon
Celery (not just for salads and dips – try it warm) – Easy Celery Side Dish
Asparagus (I just love these delicate stalks!) – Asparagus with Hollandaise Sauce
Cabbage (try frying or roasting it) – Roasted Cabbage Wedges with Mustard Butter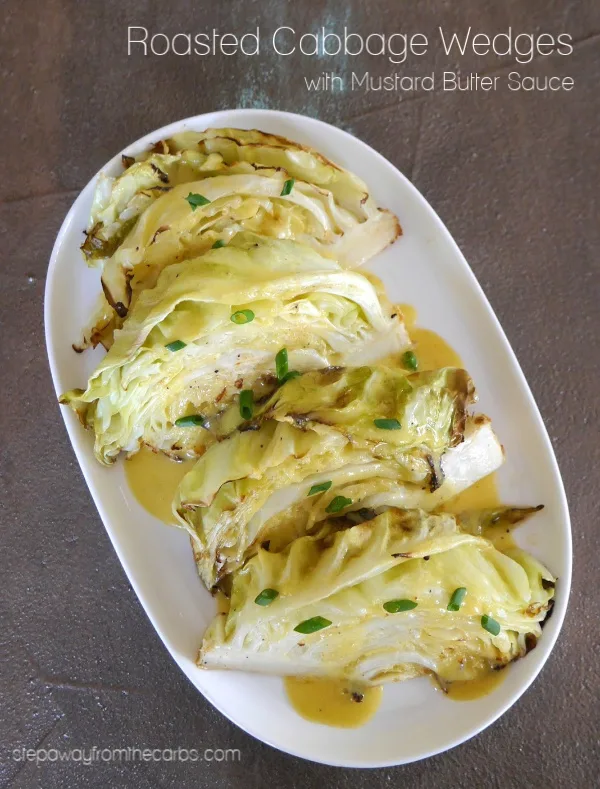 Cauliflower (cauli rice, cauli mash, cauli pizza crust – this veggie is SO versatile!) – Low Carb Cauliflower Soufflé
Okra (I recently baked them – they were SO good!) – Low Carb Baked Okra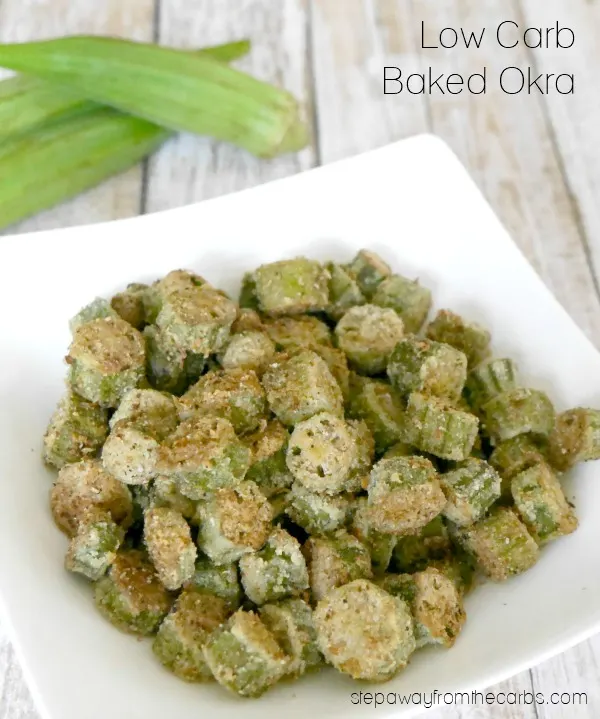 Jicama (A Mexican root vegetable that is great in salads and salsas) – Jicama with Lime and Chipotle – check out my whole collection of low carb jicama recipes!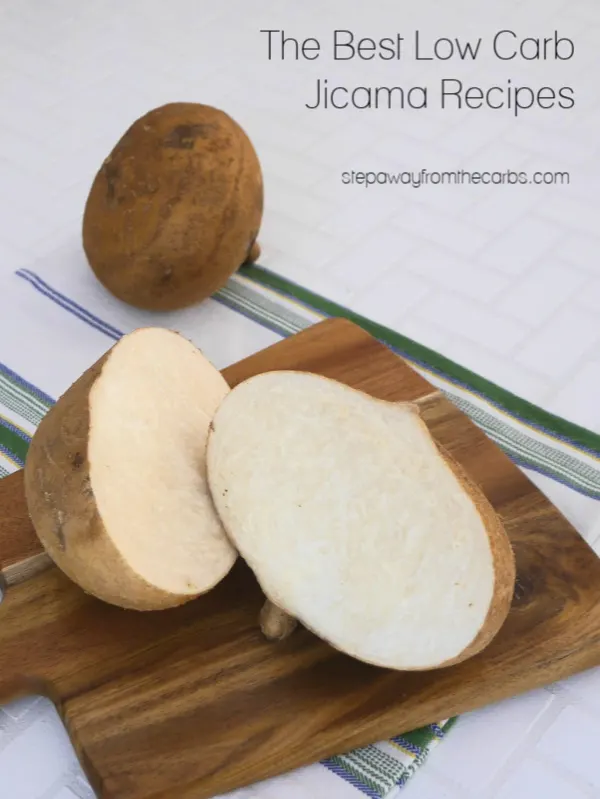 Brussels Sprouts (not just for the holidays!) – Creamy Brussels Sprouts
Kale (we love it roasted in our house!) – Crispy "Seaweed"
Broccoli (super healthy and great for side dishes) – Low Carb Broccoli and Cauliflower Nuggets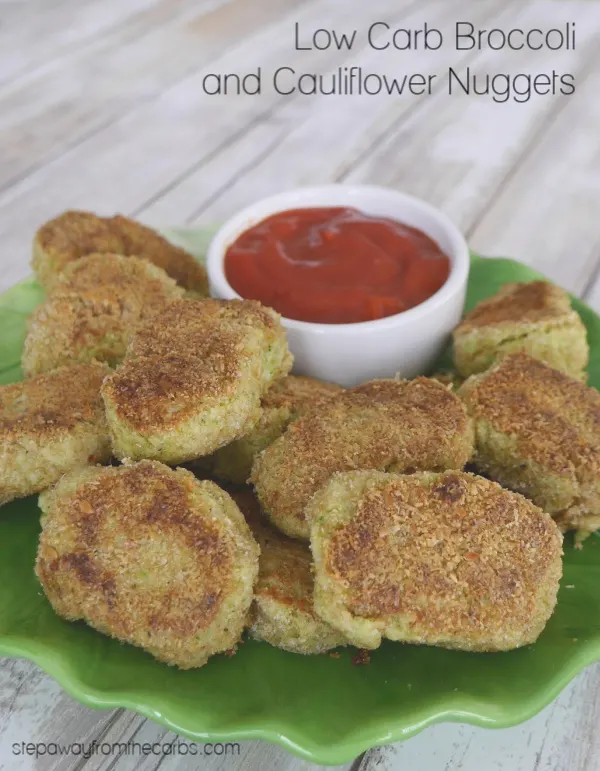 A Guide to Low Carb Vegetables #lowcarb #lowcarbdiet #lowcarbvegetables
Click To Tweet
Main asparagus photo by Rebecka G. Sendroiu on Unsplash