This Keto Garlic Butter Shrimp is a restaurant-worthy recipe that's low-carb and ready in less than 30 minutes! This quick and easy dish features succulent shrimp, flavorful garlic butter, and a hint of zesty lemon juice – a perfect weeknight treat that the whole family will love.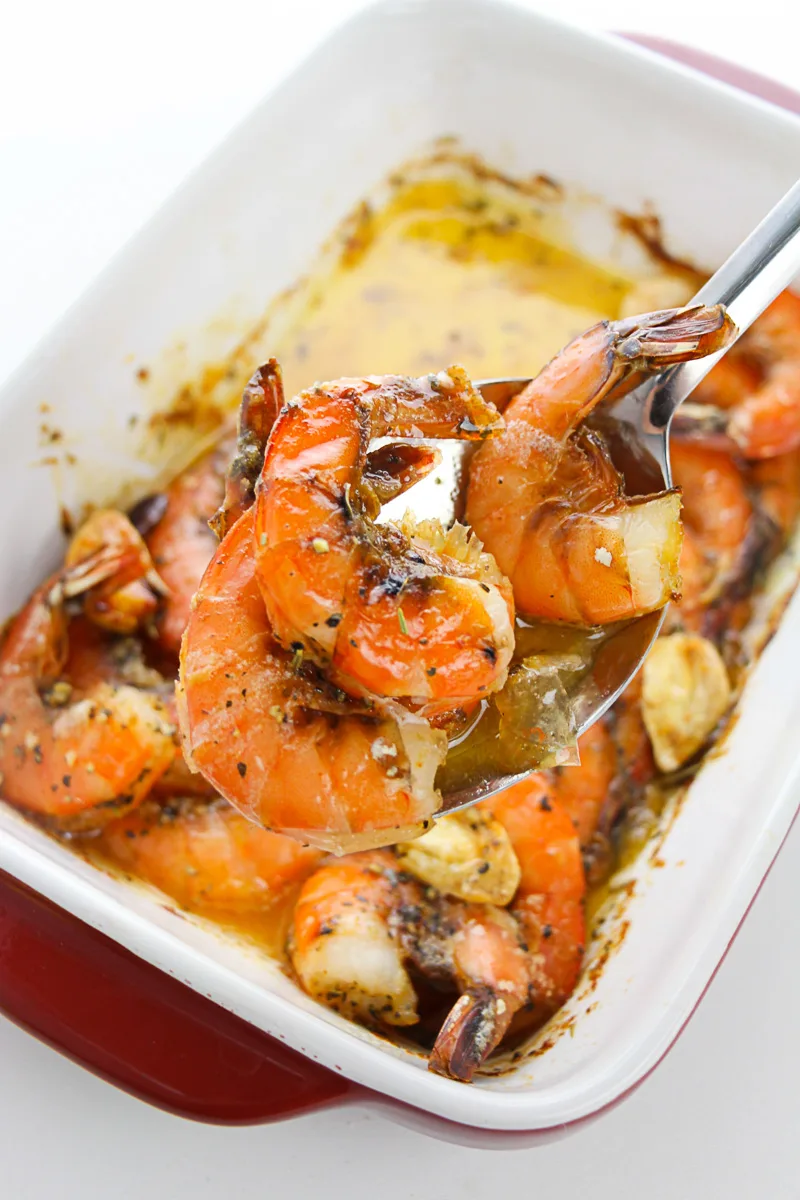 This Keto Garlic Butter Shrimp is the perfect meal for those nights when you're craving something that tastes totally indulgent, but without all the carbs. Not only is this shrimp dish delightfully flavorful and savory, it comes together in under 30 minutes! With just six simple ingredients, you can have an ultra-satisfying meal on the table in no time.
This Keto Garlic Butter Shrimp is:
An easy low carb dinner idea.
Packed with zesty flavor..
Easy to make in 30 minutes.
Keto friendly.
Try serving the shrimp up over mashed cauliflower, with a side of Lemon Garlic Broccoli for an extra hearty low carb meal. And be sure to check out more of my low carb shrimp recipes here.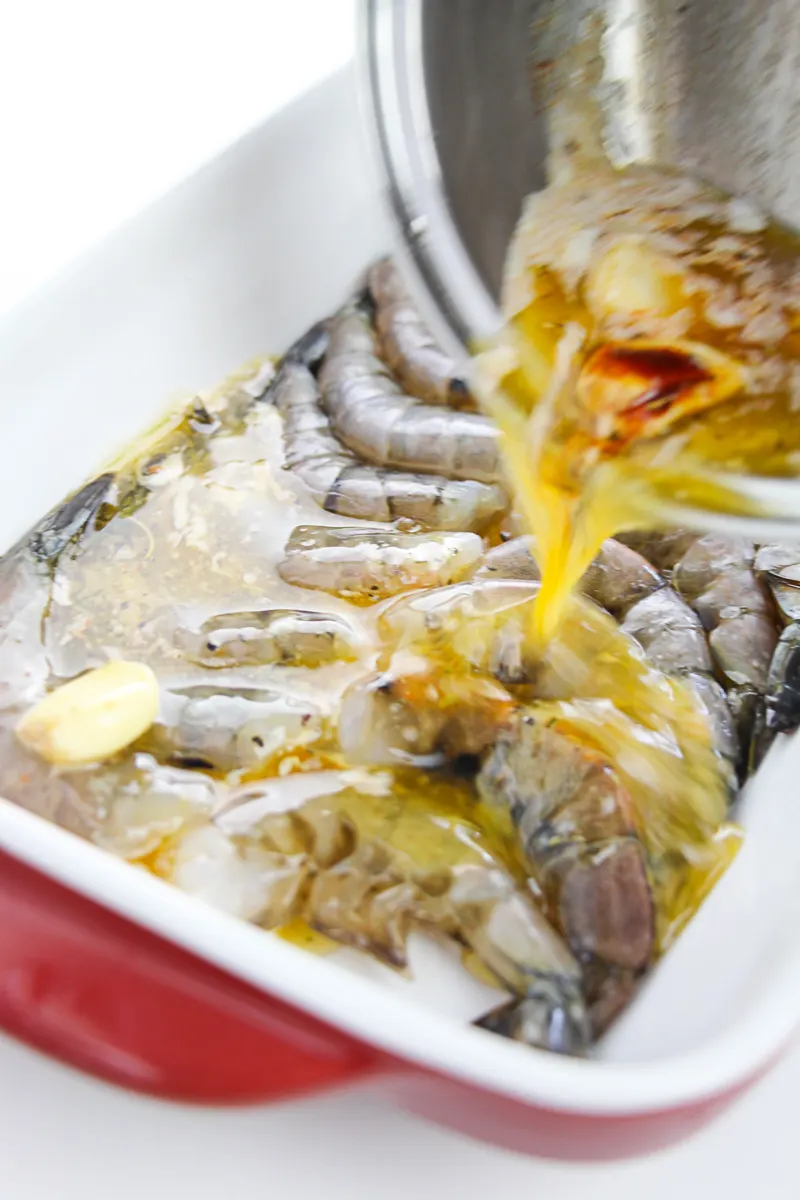 Helpful Tips
Use de-veined shrimp.
I always let someone else do that unpleasant prep for me – both for convenience and to save time.
Peeled vs unpeeled shrimp.
I served this up peel-and-eat style, so I used de-veined shrimp with the shell still on, which you tend to see more in Cajun style shrimp recipes. If you don't like that you can definitely use pre-peeled shrimp as well!
Fresh vs frozen shrimp.
You can either fresh or frozen shrimp here, but fresh always tastes best in my opinion.
Make every ingredient count.
Since this recipe really has just a few ingredients, using the best quality really makes a difference to the flavor. You will get the best results with very fresh shrimp, freshly squeezed lemon juice, freshly peeled garlic, and grass fed butter (like Kerrygold!).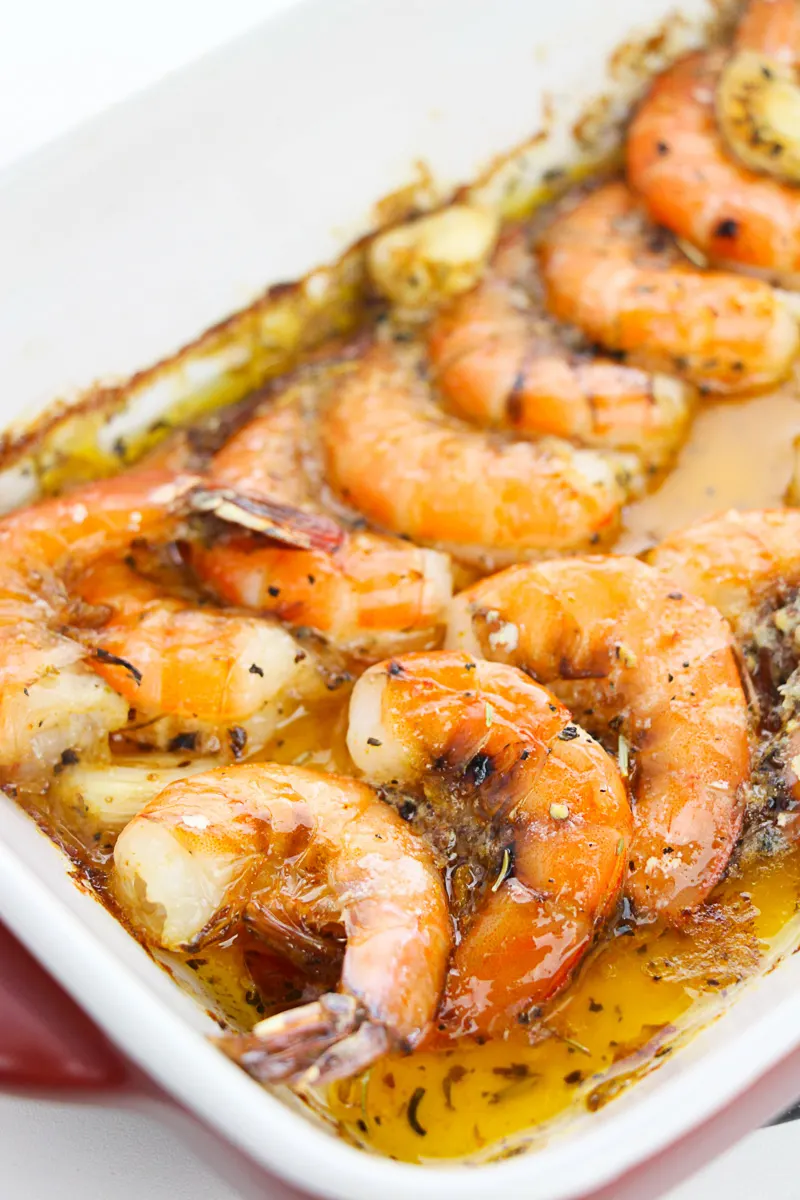 Variations
Add some spice.
Add 1/2 teaspoon red pepper flakes or cayenne powder to the butter and garlic mixture for a spicier spin.
For a cheesy twist
Top the shrimp with a bit of grated parmesan cheese before baking.
Add bacon!
Add some diced cooked bacon to the butter and garlic mixture for extra flavor and texture. Because bacon is basically good with everything, right?
Swap the seasoning.
Swap the Italian seasoning for curry powder for an Indian-inspired twist.
Add fresh herbs.
Top with chopped fresh parsley or cilantro for a fresh and tasty garnish.
Make it creamy.
Add a dash of heavy cream to the garlic-butter shrimp for Creamy Garlic Butter Shrimp!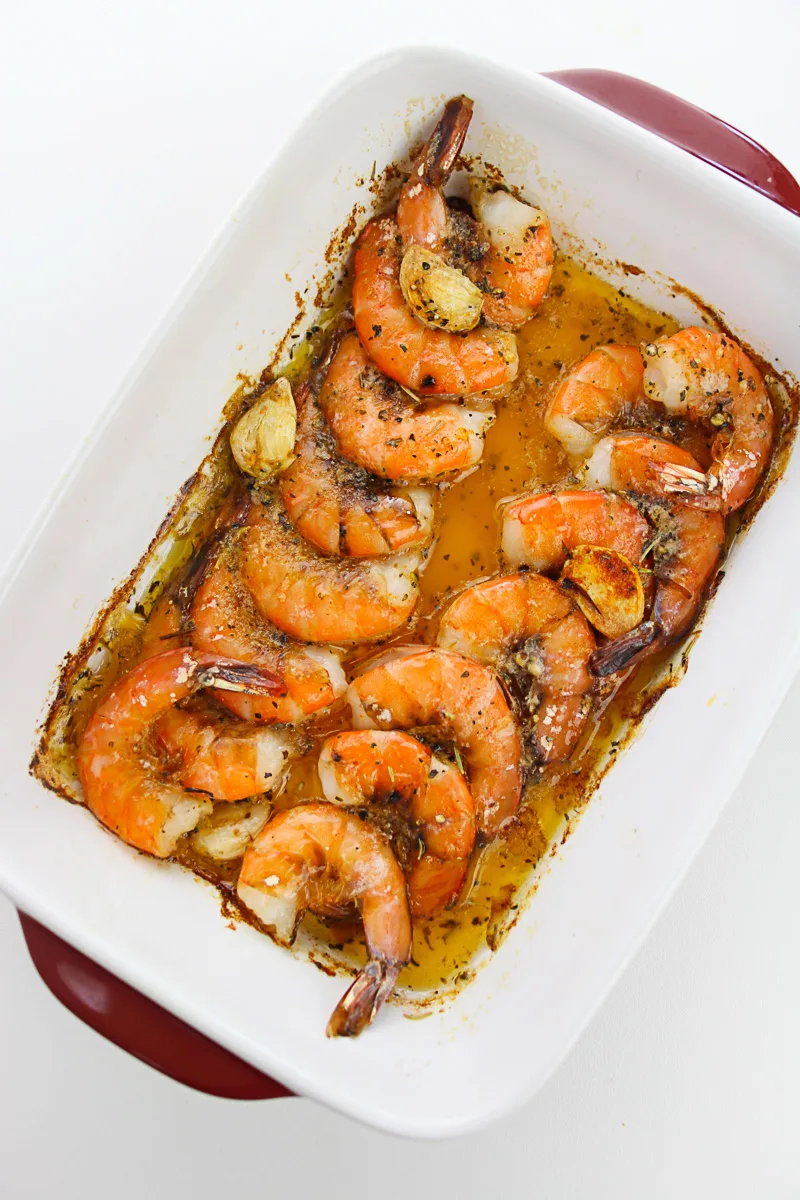 Storing Leftovers
You can store any leftover garlic butter shrimp in the fridge, in an airtight container for 2-3 days. However, as with most seafood dishes, it really does taste best when served fresh!
More Tasty Ideas
If you love this Keto Garlic Butter Shrimp, be sure to check out these other delicious low carb recipes: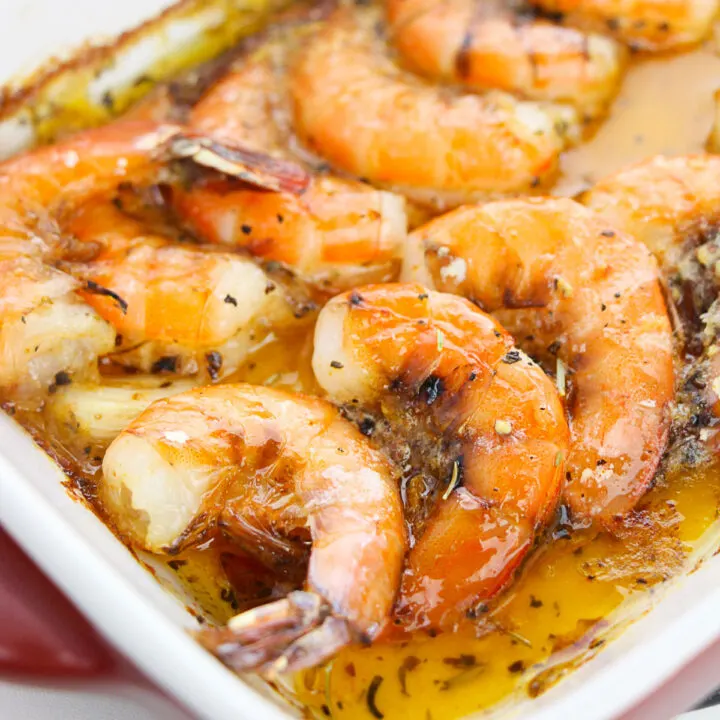 Keto Garlic Butter Shrimp
This Keto Garlic Butter Shrimp is a restaurant-worthy recipe that's low-carb and ready in less than 30 minutes! A perfect weeknight treat for the whole family.
Ingredients
1 lb Shrimp, deveined with shell on or off
4 Tablespoons Butter
4 Garlic Cloves, smashed
1 teaspoon Italian seasoning
1 teaspoon Paprika
1/2 teaspoon Salt
2 Tablespoons Lemon Juice, or to taste
Instructions
Preheat oven to 350F.
Place shrimp in an even layer in a 8" x 8" casserole dish. Set aside.
Melt butter in a medium-sized saucepan
then add garlic and cook until fragrant, about 2 minutes.
Stir in seasoning, then remove from heat.
Pour over the shrimp.
Bake for 20 minutes, until shrimp is pink and cooked through.
Sprinkle lemon juice over shrimp and serve.