Do you love shrimp? Here are 16 low carb shrimp recipes for you to enjoy!
The following post contains affiliate links, which means that at no extra cost to you I can make a tiny bit of money to help support this blog. Thank you!
I seriously love shrimp! Shrimp (or prawns, if you prefer!) are quick to cook and they can take on all kinds of flavors.
Which is why I decided to pull together this collection of low carb and keto shrimp recipes for you to try and enjoy! There are different types of cuisine, like Mexican, Indian, and Asian – and a range of meal types, too! Just scroll down and pick out which you'd like to cook first!
So here are the 16 Low Carb Shrimp Recipes!
Let me know which is your favorite!
Coconut Shrimp
Your guests will love this crispy and crunchy shrimp appetizer!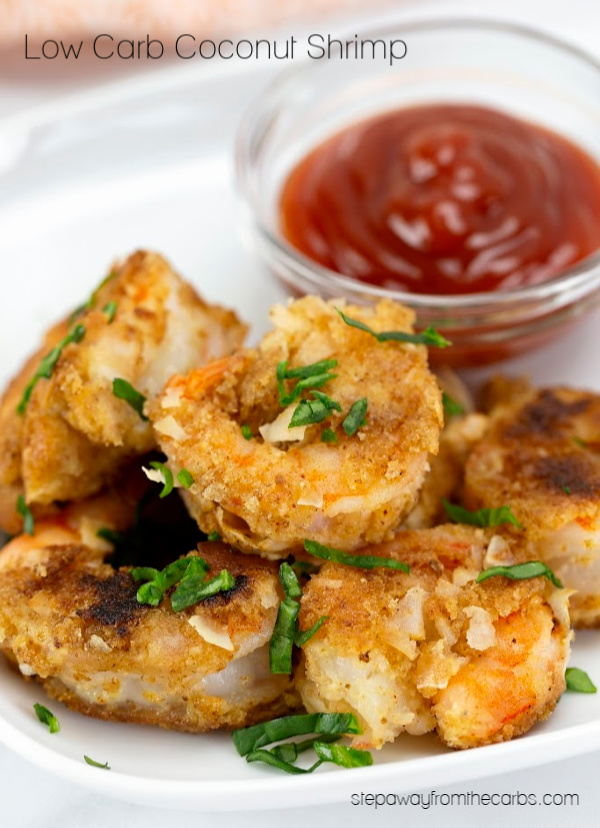 Shrimp Tacos
Make your own taco shells from low carb tortillas!
Shrimp Bisque
A real French-style bisque recipe that uses the WHOLE shrimp – head, shell, and all!
Mexican Shrimp Salad
So many wonderful flavors!
Buttery Shrimp with Bacon
Butter, shrimp, and bacon. What else needs to be said?!?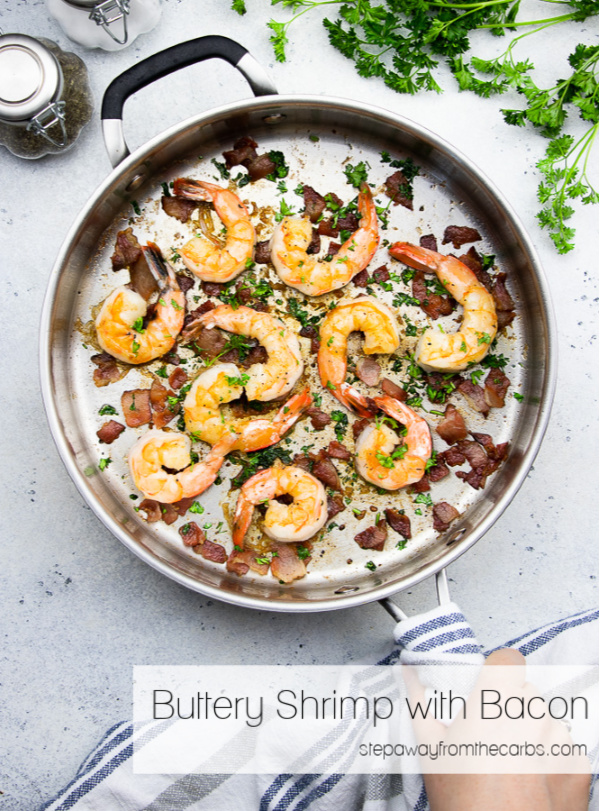 Baked Eggs with Garlic Shrimp
This is a lovely lunch recipe and easy to make for one person!
Indian Spicy Shrimp
This low carb shrimp recipe is loaded with wonderful Indian spices!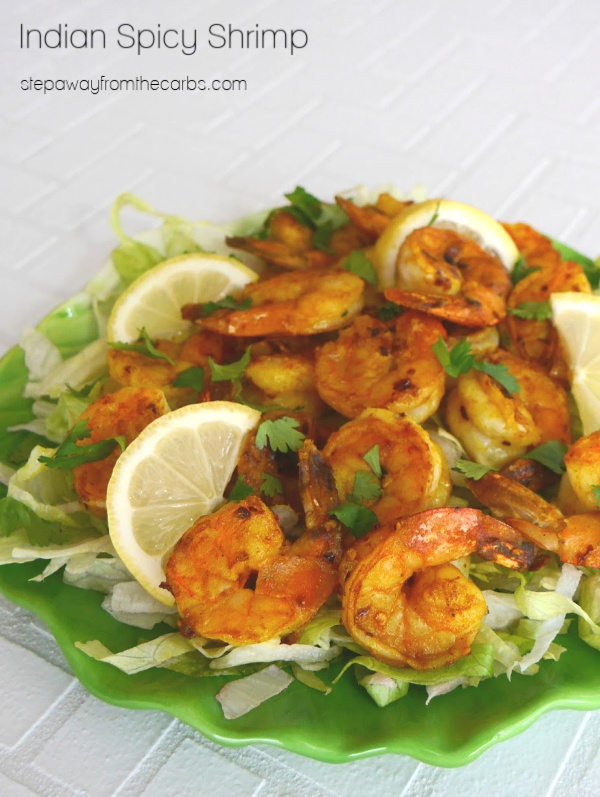 One Pan Sausage and Shrimp
Super convenient and great for a weeknight meal.
Baked Greek Shrimp with Feta
Fantastic flavors in this Greek inspired dish!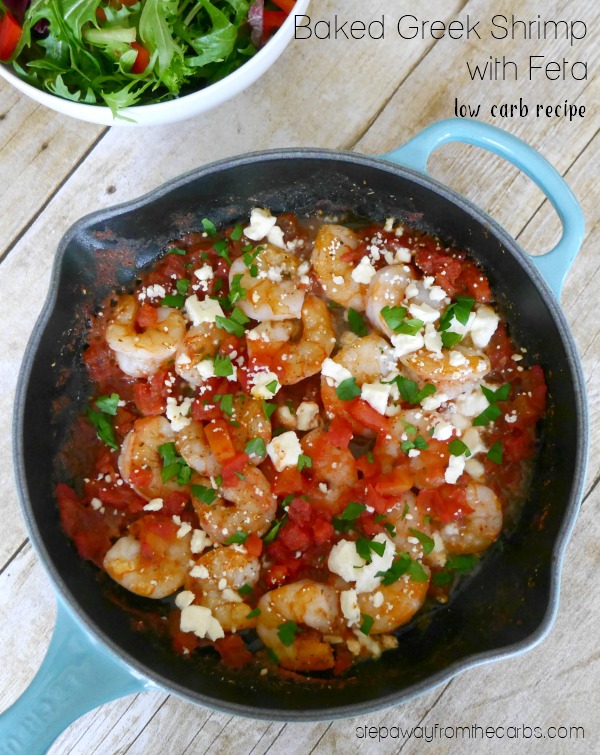 Shrimp with Bacon and Herb Dip
Serve this easy dish when you're next entertaining!
Mexican Shrimp Cocktail
This healthy and tasty Mexican appetizer features shrimp and avocado!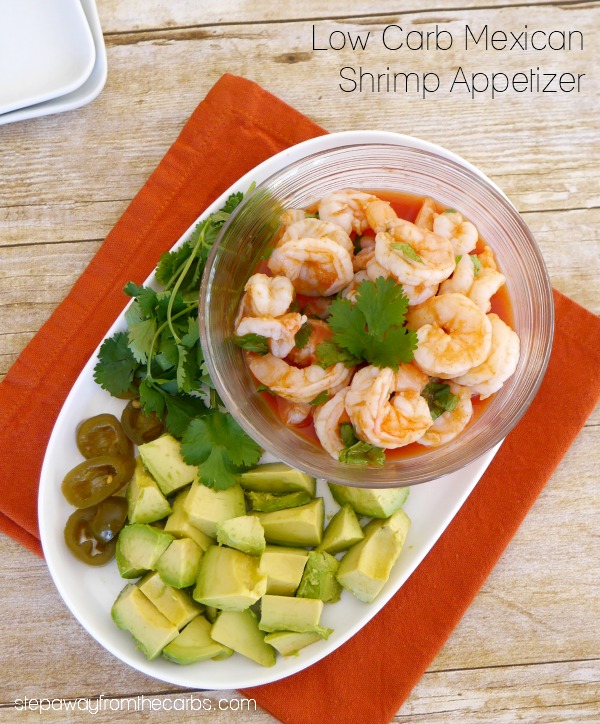 Baked Shrimp
A seriously easy shrimp recipe with tons of flavor.
Spicy Salt and Pepper Shrimp
Here's my version of a classic Asian dish!
Lemon Garlic Shrimp with Shirataki Noodles
You'll love the summery shrimp dish that is super low in carbs.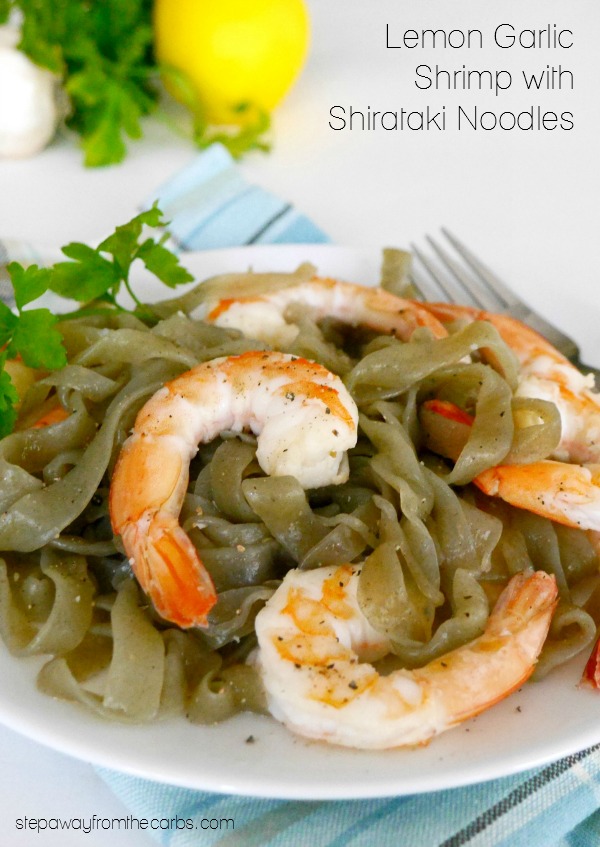 Shrimp and Salmon Ceviche
Shrimp and salmon is lightly cured in citrus for this refreshing appetizer.
Low Carb Hot Shrimp Dip
A warm creamy dip that's a popular appetizer!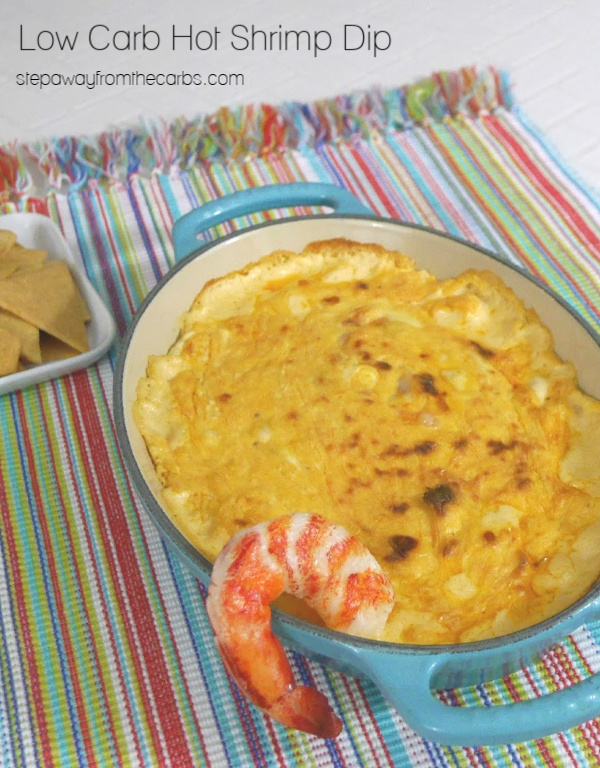 Shrimp with Tomato Cream Sauce
This delicious and fragrant sauce pairs perfectly with shrimp!
Shrimp with Lime and Cilantro
A light summery meal with some bold and bright flavors.
And here's a bonus recipe for you – Low Carb Cocktail Sauce for Shrimp! Skip the high sugar version and make your own sauce!
Main photo from freeimages.com