This is a comparison and review of two low carb chocolate hazelnut spread products.
The following post contains affiliate links, which means that at no extra cost to you I can make a tiny bit of money to help support this blog. Thank you!
Sometimes following a low carb diet can mean giving up some favorite food. For me that definitely includes Nutella! I've tried buying it and trusting myself to eat just a tiny bit as a treat now and then… but well, you can guess the results of that! I could make my own low carb version but decided to check out some commercially manufactured spreads. I decided to test two products that are low carb and readily available: NutiLight (Sugar-Free) and La Nouba: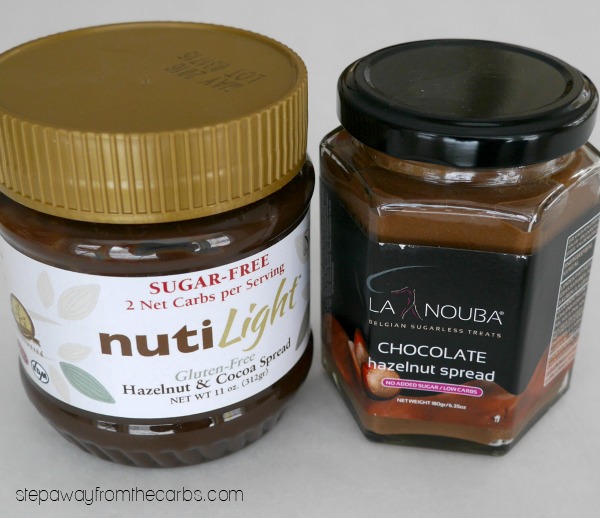 So let's start with carb content and ingredients. The first five ingredients of NutiLight are Chicory dietary fiber, palm oil, erythritol, hazelnut, cocoa powder. This looks very different from La Nouba, where the first five are vegetable fat, hazelnuts, maltitol, cocoa mass, lactitol. While I don't like the idea that La Nouba contains more fat than anything else, I do like that hazelnuts are the second ingredient!
La Nouba is made by a Belgian company, so the nutritional data is listed in the European style (where fiber is not included in the carbohydrates – see my explanation on net carbs for more information!).  Serving size is 17g, approximately one tablespoon. This contains 5.4g carbohydrates, of which 4.7g are polyols (sugar alcohols) and .22g is sugar. They list the net carbs as 0.5g per serving, so if you don't count sugar alcohols on your diet – this is very low!
NutiLight is more straightforward – other than the serving size is 32g (two tablespoons)! So for the purposes of comparison I have halved the figures on the nutritional data: 9g carbs (total), 5.5g fiber, 2.5g erythritol. So if you don't count sugar alcohols then net carbs are 1g per tablespoon, if you do include them then net carbs are 3.5g per tablespoon.
And now for the tasting! I made some plain tortilla chips under the broiler (using the same method as Cinnamon Chips, but no additional flavors added to the tortillas) and got ready!
The NutiLight was darker and denser, with a pleasing consistency. Good strong flavor.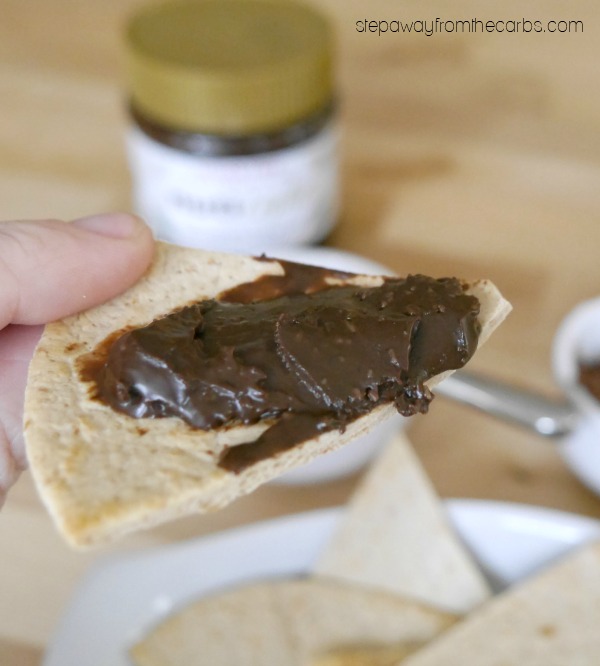 The La Nouba was very different – lighter in color and almost foamy compared to the NutiLight. Very soft and spreadable.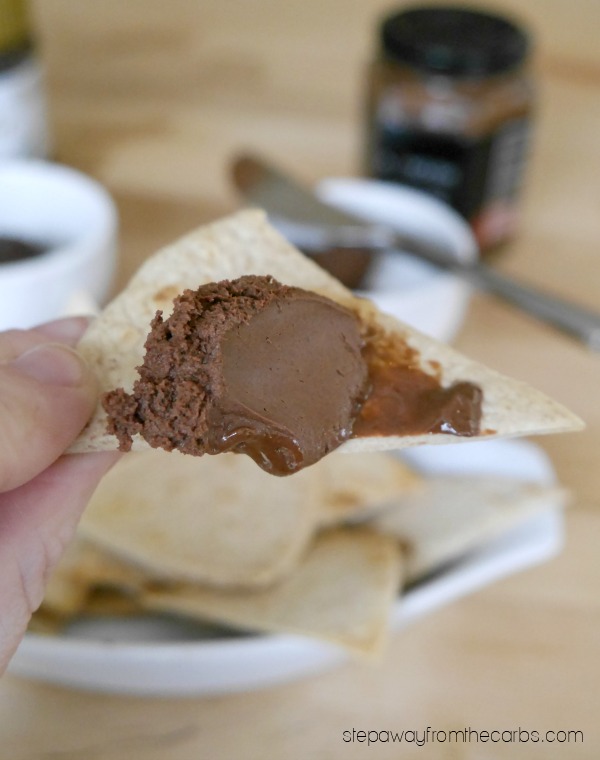 Flavor-wise both were very good – neither of them were interchangeable with Nutella, but they are great alternatives. Choosing between them is probably down to preferred consistency and ingredients.
2018 Update – I have now tried the dark chocolate hazelnut spread from LC Foods and I love it! It's 1g net carbs per serving of two tablespoons (or 5g net if you count sugar alcohols). Check it out!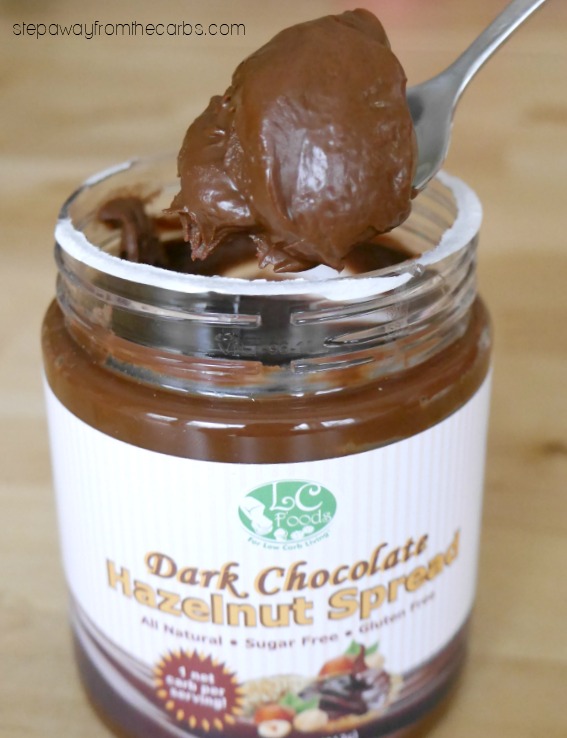 Low Carb Chocolate Hazelnut Spread Comparison and Review #lowcarb
Click To Tweet
Try your favorite spread in a low carb crepe with whipped cream!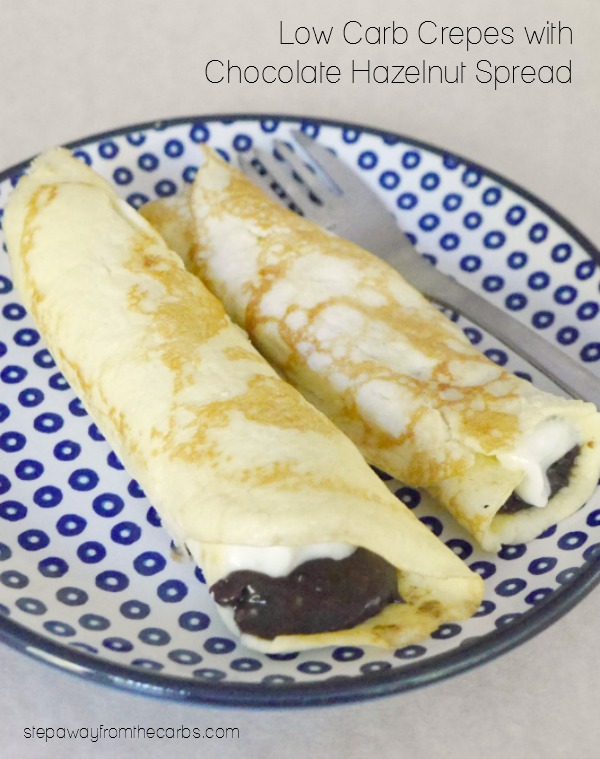 Save
Save
Save
Check out my Low Carb Chocolate Recipes Ebook!
If you adore chocolate - you'll love my book! Over 60 amazing recipes - all low carb, sugar free, and gluten free!