These Bacon Wrapped Pickles are like a party in your mouth! They're crispy, salty, and super easy to make with just two ingredients. It's the ultimate low carb, keto friendly snack.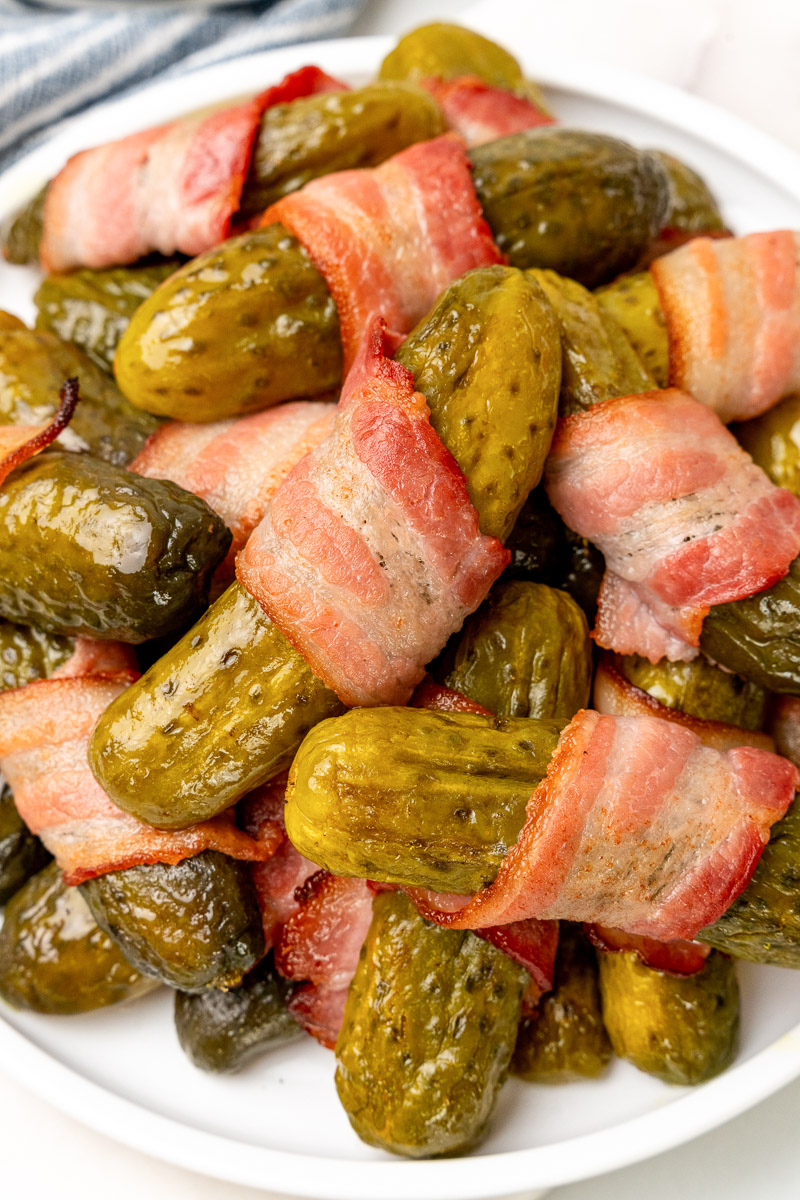 Pickles are one of my all time favorite foods. They're loaded with flavor, delightfully crunchy, and nearly carb free. So what could possibly make them better? Well… wrapping them in bacon.
I mean, I never said that low carb meant healthy all the time. 😉
These tasty little morsels make an amazing homemade keto snack. And they couldn't be any easier to make with just five minutes and two ingredients.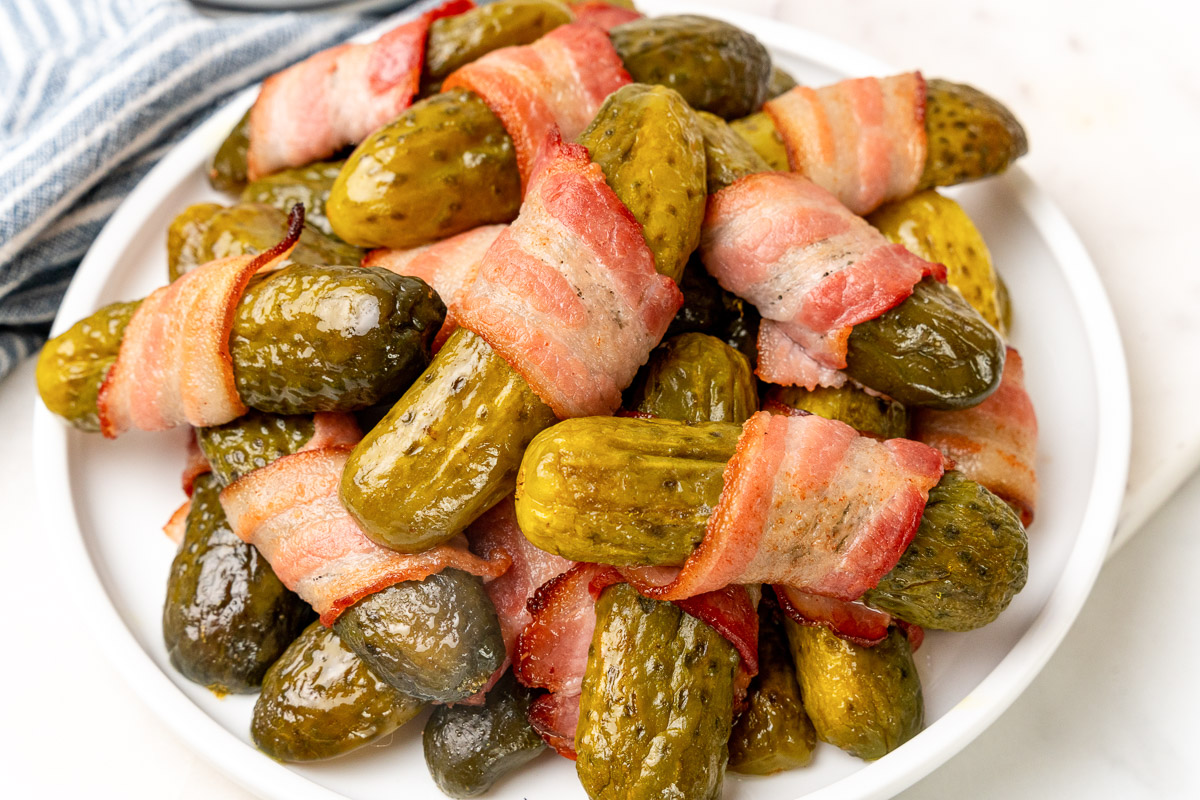 Making Bacon Wrapped Pickles
Honestly, these are so easy I almost feel silly writing out a recipe for them. But this is a food blog, so here we go. To make these bacon wrapped pickles, you only need two ingredients. Bacon. And pickles.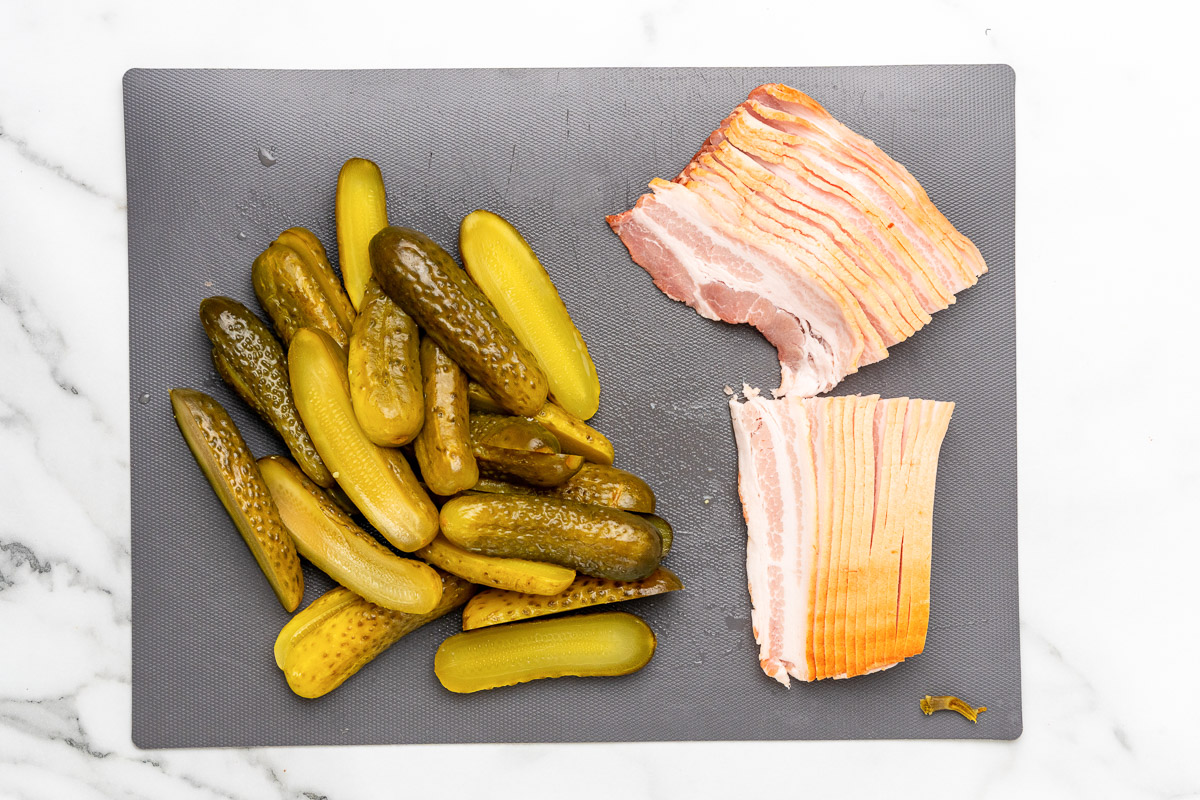 I know – shocking, right?
Assemble them by simply cutting your pickles in half, then wrapping them up in a slice of bacon, like a little present. Then roast the bacon wrapped pickles on a foil lined baking sheet for about 20 minutes at 425 degrees Fahrenheit.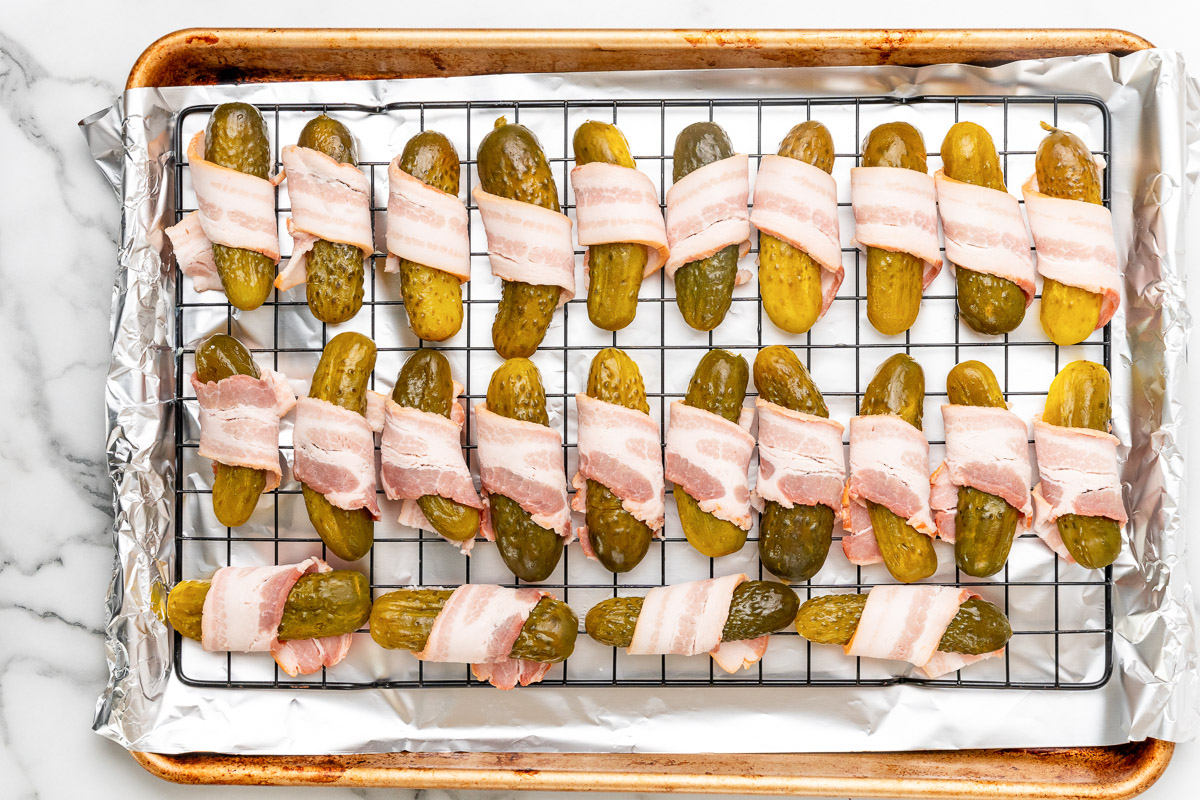 Flip them halfway through, so they cook evenly no both sides.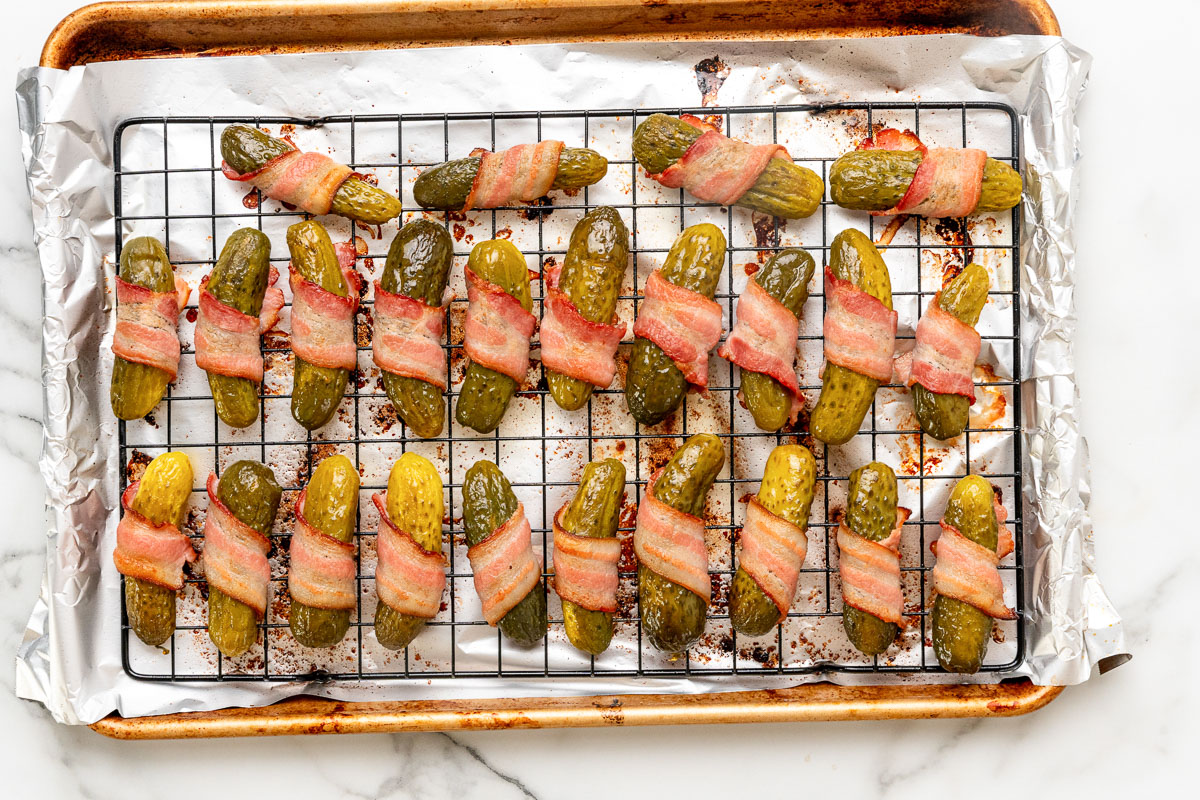 I like to dip mine in a low carb ranch dressing too – but that part is totally optional.
And that's it – you have homemade low carb snack perfection.
Helpful Tips & Variations
Choosing your bacon.
This works best with a thinner cut bacon so you can more easily wrap them around the pickles. The thick-cut varieties are a little harder to work with.
What type of pickles?
As far as flavor goes, you can choose any variety you like. I went with a basic dill pickle. I prefer to buy the full pickles and slice them in half. But you can also use spears if you prefer. I find the larger half-pickles to be a bit easier to work with.
Add a dipping sauce.
As I mentioned, I like to dip my bacon wrapped pickles in a little keto ranch dressing. But you can try with your own favorite sauce. Try this Carolina Mustard BBQ Sauce or this Keto Creamy Jalapeno Sauce.
More Bacon Wrapped Fun
If you love these Bacon Wrapped Pickles, be sure to check out these other delicious low carb recipes: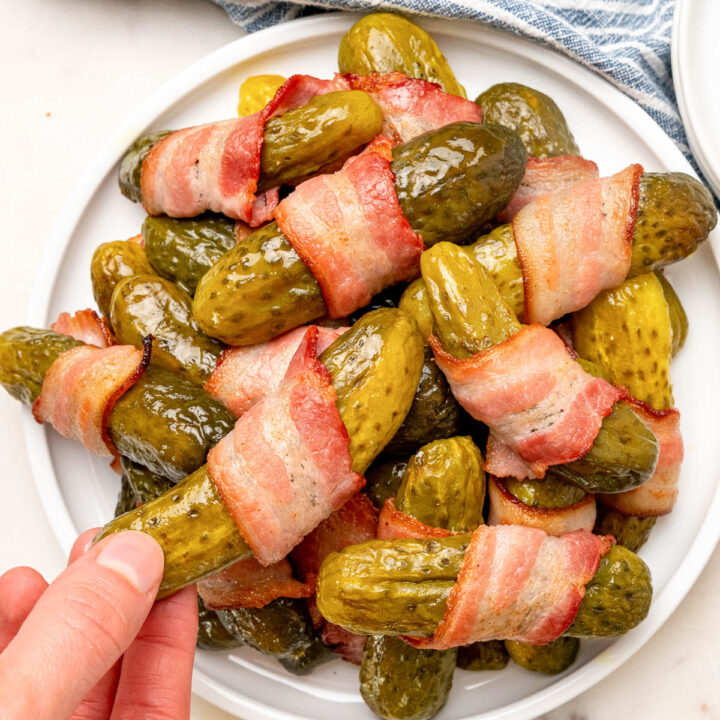 Bacon Wrapped Pickles
These crispy, salty Bacon Wrapped Pickles are like a party in your mouth! Made with just two ingredients, it's the ultimate low carb, keto friendly snack.
Ingredients
12 dill pickles, cut in half
12 slices bacon, cut in half
Ranch for dipping, optional
Instructions
Preheat oven to 425 F
Cut each pickle in half, then wrap tightly with a piece of bacon
Place pickles on a roasting rack over a foil lined baking sheet
Roast for 18-20 minutes, flipping once halfway through