If you're looking for keto pork chop recipes – you'll love this collection of over 14 different ways to cook them! All low carb and super delicious!
This post may contain affiliate links.
Pork chops are affordable, versatile and most recipes are easy enough to make for a quick weeknight dinner. Whether you prefer them boneless or on the bone, there are several different cuts to choose from.
But you might have got "stuck in a rut" with how you prepare them, and need some new inspiration. And it doesn't have to be anything complicated – some smoky paprika, salt and pepper is one of of my go-to cooking options.
Oh and a quick note about cooking pork chops: they need to reach an internal temperature of 145F before serving – so I highly recommend getting a probe thermometer to ensure they are cooked through!
So here's a fantastic collection of low carb and keto ways to prepare pork chops, including some delicious sauces. And don't miss the video below!
My Keto Pork Chop Recipes
Easy Spiced Pork Chops (as seen in the video above!)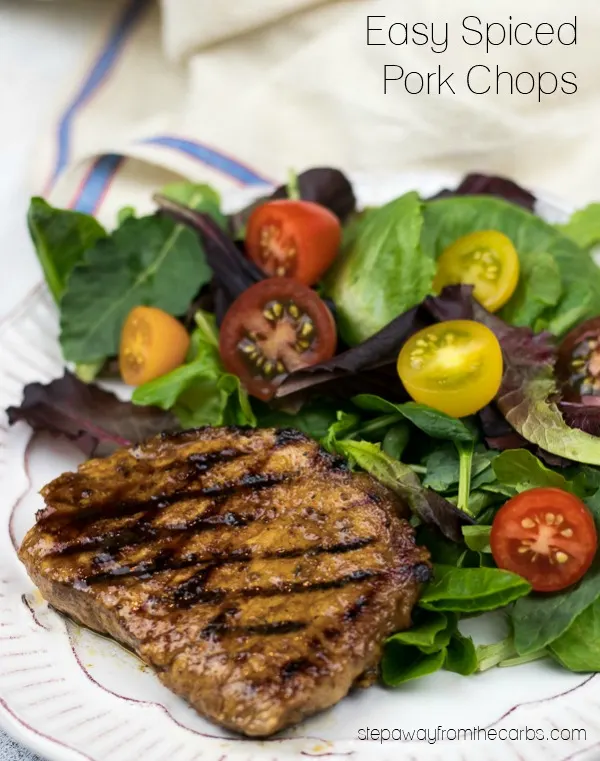 Pork with Simple Girl BBQ Seasoning – this is a new brand for me and so far I love it! You can buy it from Amazon and it's all natural and zero carb! Shown here with buttery keto cabbage cooked in the Instant Pot!

Garlic Butter Pork Chops – if you love garlic butter then you HAVE to try this recipe!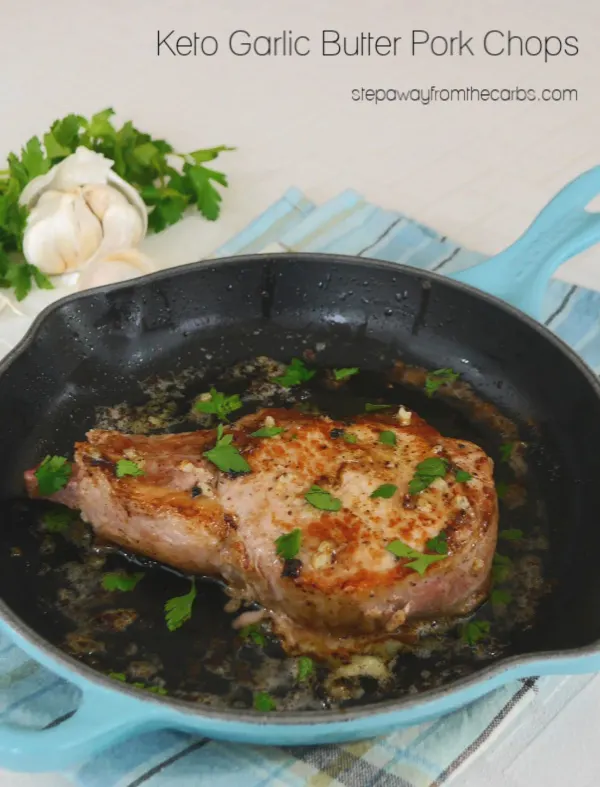 Lemon Pepper Pork – a lemon pepper seasoning blend is super easy to find in stores – and goes perfectly with pork!
Roasted Pork Chops with Parmesan and Pork Rind Crust – it's a double pork recipe!
Keto Honey Mustard Pork Chops – full of flavor thanks to a sugar free marinade!
My Low Carb Sauces for Pork Chops
Keto Mushroom Bacon Sauce – mushrooms and pork are definitely a winning combination!
Roasted Red Pepper Sauce – in the original recipe I served it over fish – but it would be ohhh so good with pork!
Low Carb Honey Mustard Sauce – this versatile sauce can be poured over pork!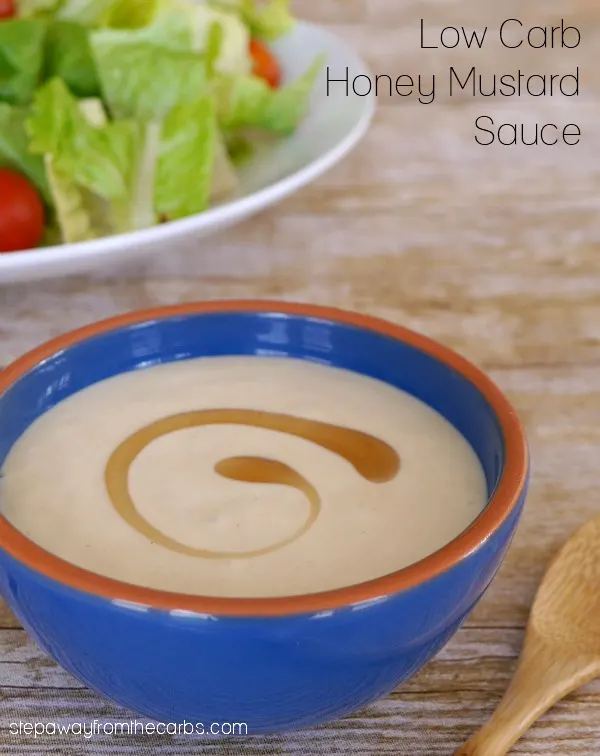 Smokey Barbecue Sauce – make your own and keep the sugar down to zero! And you can make it as smokey as you like!
Other Keto Pork Chop Recipes
Check out these recipes from some of my favorite bloggers!
Air Fryer Pork Chops from Two Sleevers
Garlic Cashew Crusted Pork Chops from Beauty & The Foodie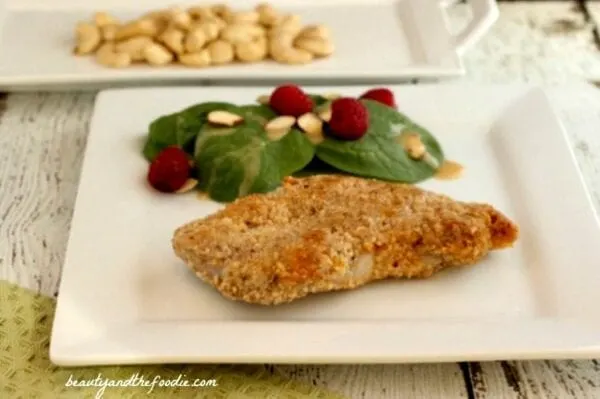 Bacon Wrapped Pork Chops from My Montana Kitchen
Mexican Pork Chops with Chili Verde Sauce from Low Carb Maven
Easy Low Carb Pork Chop Casserole from My Life Cookbook
What's your favorite way of cooking pork chops? Let me know in the comments!
Main pork chop food photo created by valeria_aksakova – www.freepik.com