Are you looking for low carb desserts to buy? I've rounded up some of the best store-bought options for you to try!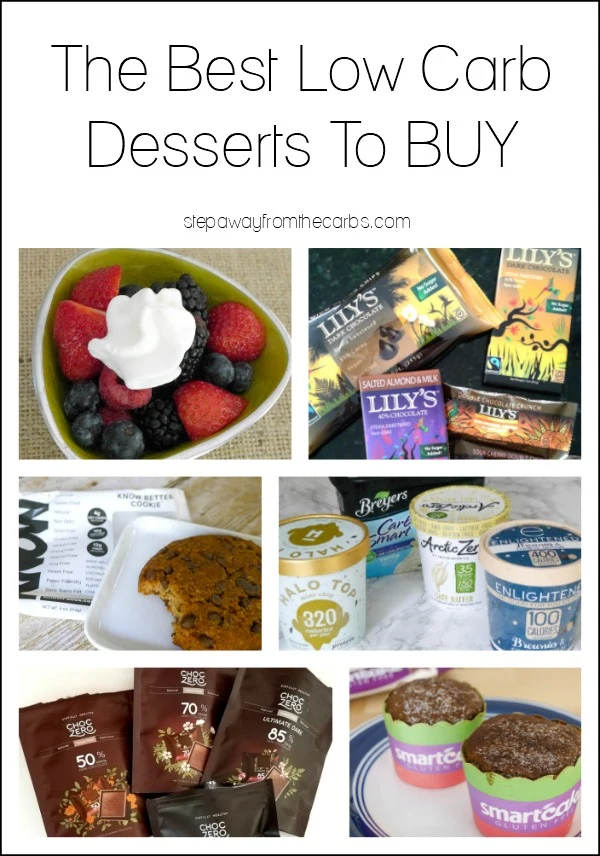 This post may contain affiliate links.
After over a decade of following a low carb diet, I haven't lost my sweet tooth one bit! So I always make sure that I have plenty of low carb sweet treats around for when I get a craving.
But often I want something more substantial for dessert – especially if I have guests coming over! I have a list of all my recipes for low carb desserts if you'd like to look through them – but what if you're looking for something quicker? Or completely effortless?
In a typical grocery store there aren't many options. But there are some! I've been brainstorming and have come up with a ton of low-prep or (even better) no-prep low carb desserts. And of course there are low carb desserts that you can buy online too, so if you're planning in advance I've got you covered!
Low Carb Ice Cream
The last few years have seen an amazing increase in lower-carb ice creams. If you don't include sugar alcohols in your carb counting, look out for brands such as Halo Top, Enlightened, and Arctic Zero. There are many different varieties and flavors to choose from! If you're trying to keep clear of sugar alcohols, then I really like Breyer's Carb Smart – it's available in vanilla and chocolate ice cream (I find it at Target), plus they also make various ice cream bars – which I can't find anywhere near me!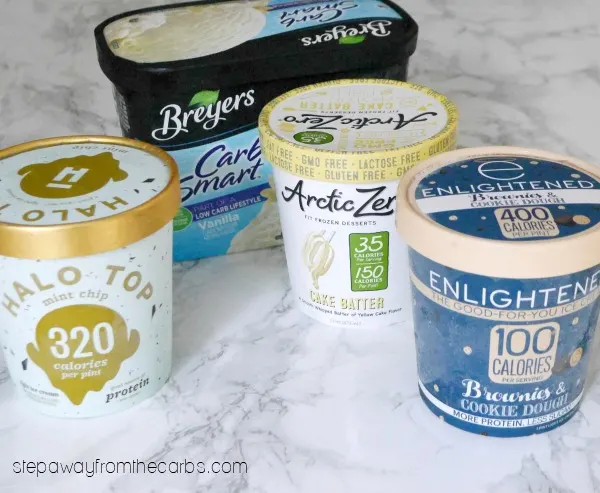 And don't forget your toppings! Here are over 25 low carb ice cream toppings!
Low Carb Chocolate
I recently wrote a lot about my favorite low carb chocolate products in my 50+ low carb treats post, but here are some of the highlights:
Lily's Dark Chocolate – you can buy bars or baking chips in Whole Foods, on Amazon, or from Netrition
ChocZero – they have a great range of delicious chocolate bark, squares, and more. Check them out on Amazon!
ChocoPerfection Bars – I'm a huge fan of their variety pack!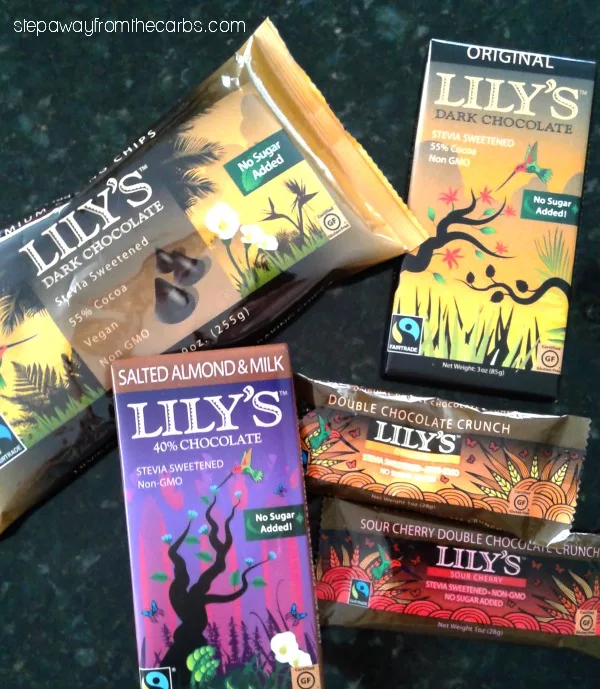 Low Carb Fruit
In my Guide to Low Carb Fruit, I listed all the main types of fruit by carb count. So if you're feeling in the mood for some fresh low carb desserts to buy, you could do worse than get a selection of strawberries, blackberries, raspberries and blueberries.
Want to make it fancier? Whip some heavy cream to go with it (or even squirt some out of a can – it's not sugar free but most brands are pretty low in carbs. And it IS store-bought and convenient!!).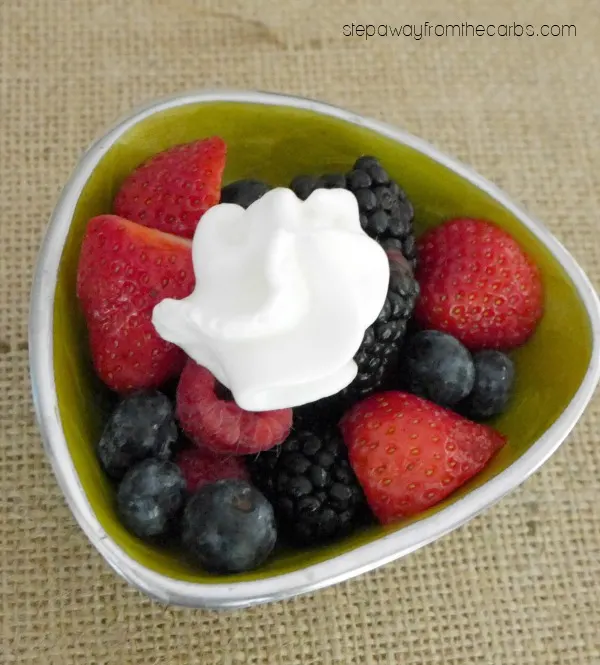 Low Carb Desserts You Can Buy – everything else!
There are SO many low carb mixes you can buy – check out somewhere like LC Foods for a huge range of cookie, cake, and pie crust mixes. And of course there's Sugar Free Jello, which is widely available in grocery stores, and can be made up with water or a mixture of water and cream. Also, I especially like the brownie mixes from Diabetic Kitchen – they are AMAZING! You can buy it direct from Diabetic Kitchen, where if you enter code NEWFRIENDS at checkout you can save 10% on your order!
But the idea of this collection of desserts was actually more about buying food that needs little or zero preparation. So here are some shout-outs to some wonderful low carb desserts that I like:
SmartCakes – zero carb cakes in a range of flavors, available from Netrition. Or, buy them from Smart Baking Company direct, and get 10% off when you use coupon code "StepAwayFromTheCarbs".
Atkins treat bars and candy – readily available in pharmacies, Walmart and Target
New! Two Good yogurts – a range of flavors, 3g net carbs each. Seem to be available quite widely in stores.
Or how about these ready-made sugar free Jello cups? They're zero carb!
Update: Try Simply Delish Jel Desserts instead – they are aspartame free, gelatin free, and don't contain any artificial flavors or colors! Plus you can get one of these super cute honeycomb jel molds!
I haven't tried these out yet – but take a look at this variety pack from Simply Scrumptious: muffins, coffeecakes and brownies!
CARBmaster yogurts – available at Kroger stores
Know Better Cookies – these are huge and very filling! Check out all the different flavor options on Netrition!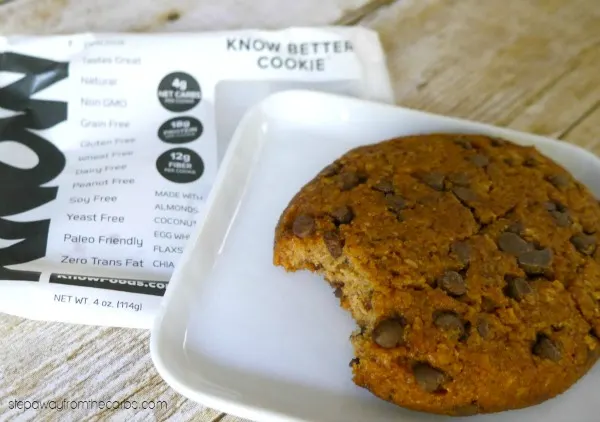 Have I missed any of your favorites? Let me know in the comments!
And remember, if you're looking for easy low carb desserts to make, check out my recipes!