Looking for low carb desserts? Here's the full list of all my recipes! Fruity, nutty, zesty, and chocolatey goodness awaits!
When I first started low-carbing in 2008, I read reports of people that over time lost their sweet tooth when following a low carb diet. Well I don't know about you, but that most CERTAINLY didn't happen to me! I can navigate most restaurant menus when it comes to savory food – but there are rarely any desserts that are even vaguely low carb.
However, I find that I can cope with this better (and ultimately refuse a diet-killing dessert!) if I have some sweet treats waiting for me at home. Also, I have to confess that big fancy triple-layer cakes are not my thing. Most of these recipes are under ten ingredients, and really are recipes for easy low carb desserts!
Here's a video of five of my all time favorite low carb desserts. The full recipe details can be found my clicking the corresponding photo in the index grid below!
I should also mention that if you really don't have the time or energy to cook, you should really check out my list of the best low carb desserts to buy!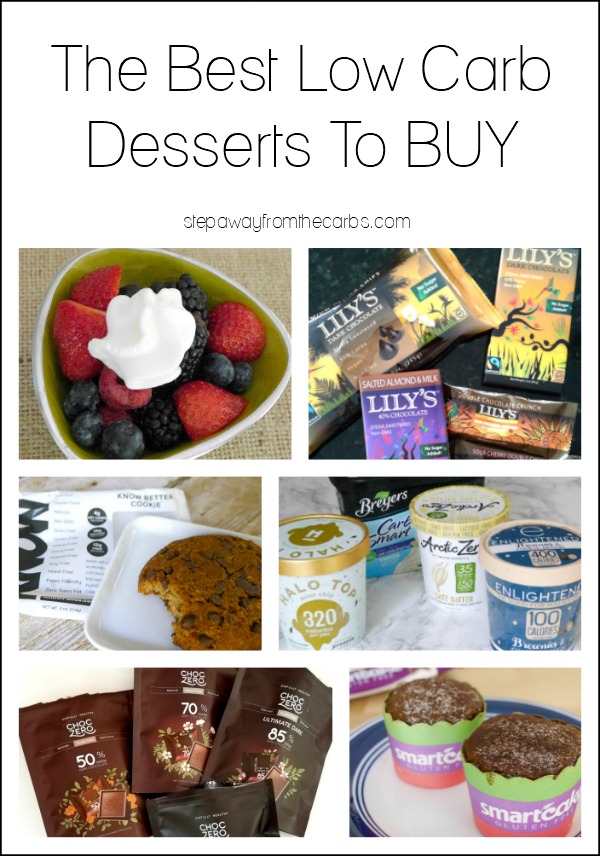 So here's the full list of all the delicious low carb, keto, and sugar free desserts on my site. Fruity, nutty, zesty, and chocolatey goodness awaits!
Low Carb Desserts
See Sweet Treats for more low carb recipes, or check out this pictorial index specifically for Ice Cream and Pops!
Are you looking for a different type of recipe? Go to Low Carb Recipes to see every category!
If you'd like more low carb chocolate recipes, check out my book!
Save
Save
Save
Save
Save
Save