If you're looking for jicama recipes – I've got all the best low carb ones right here for you! Includes savory AND sweet dishes!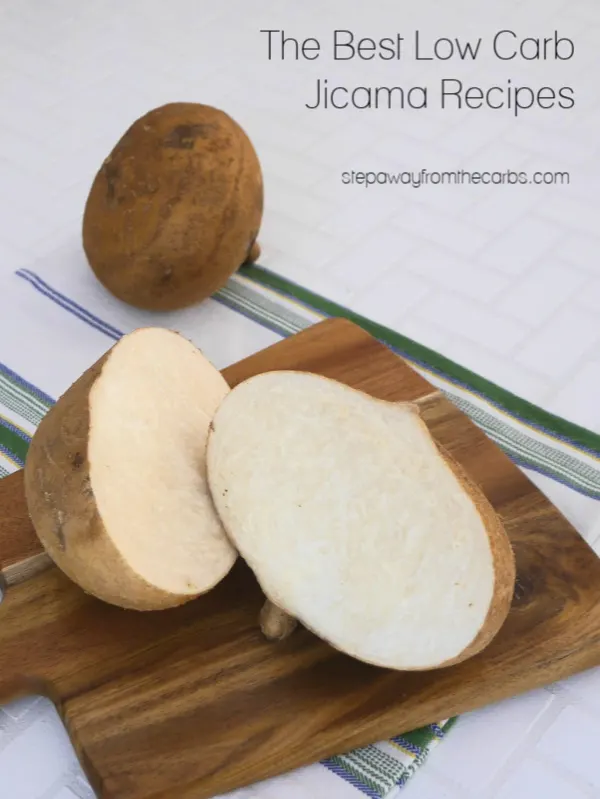 This post may contain affiliate links.
Have you tried jicama? It's pronounced "hea-ka-ma" and is also known as a Mexican yam bean or Mexican turnip. It's a root vegetable that has the texture of an uncooked potato or hard pear, and can be eaten raw or cooked! It is composed of 86–90% water, and is a good source of vitamin C.
One cup of sliced jicama (about 4 oz) contains 10 grams of carbohydrates, but 5 grams of fiber, giving it a 5g net carb value. If you compare that to potato, which is approximately 18g net carbs per 100g, or to an apple, which is 12g net carbs per 100g, it's pretty good!
Now, why on earth would I compare it to an apple, I hear you ask! Well, the flavor of jicama is pretty neutral. It's been compared to anything from crisp apple to raw green beans to water chestnuts! It pairs well with anything citrus or spicy as you'll see from the recipes below. But it can also be sweetened and used in place of apple in some recipes!
So I've compiled a list of really tasty recipes for you to try, both from my site and from some of my favorite low carb bloggers. Look out for the jicama taco shells – I can't wait to try them next!
Low Carb Jicama Recipes
Spicy Watermelon and Jicama Salsa
Jicama, Melon and Cucumber Skewers
Low Carb Jicama and Strawberry Salad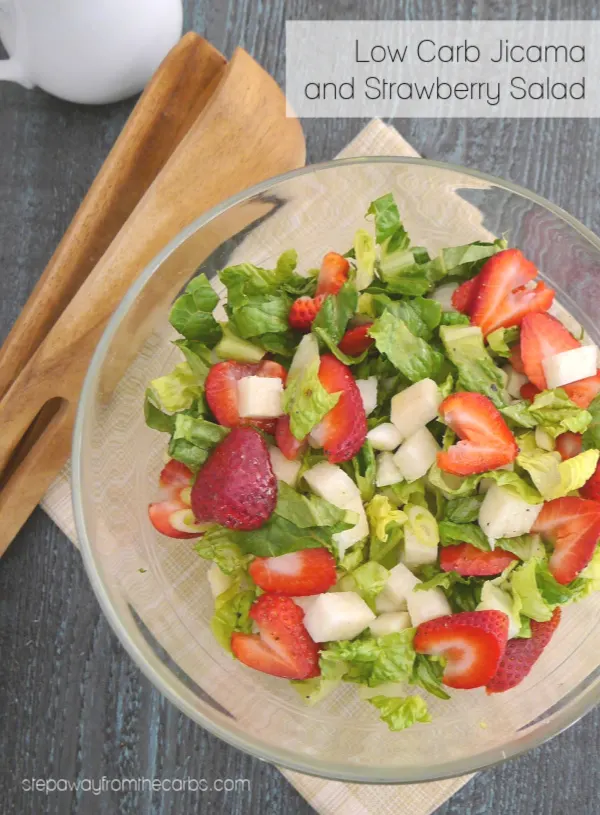 Oh – and don't think that jicama recipes all have to be savory! In my Low Carb Chocolate Recipes book I made a fake chocolate apple dessert by using jicama instead of the apple, and sautéing it with butter, cocoa powder, sweetener and cinnamon – it was amazing! And that led to this recipe:
Low Carb Faux Apple Crumble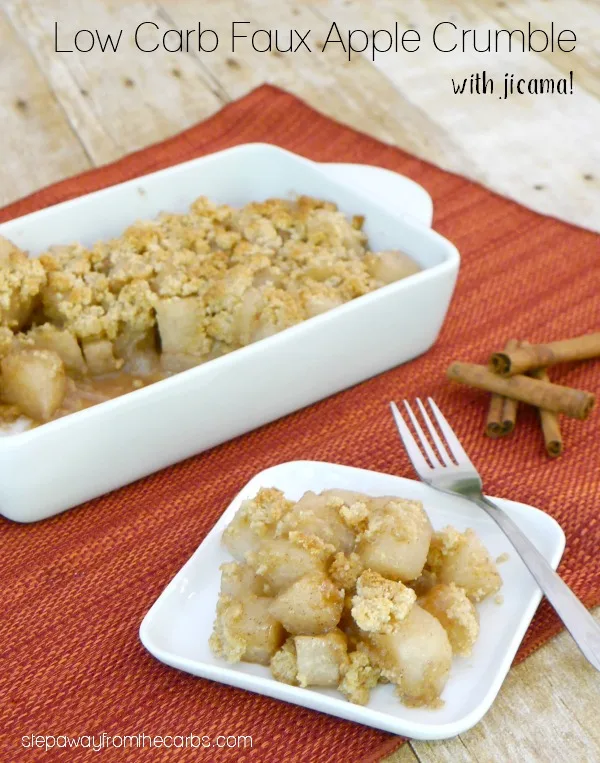 Also – jicama sticks are perfect for snacking and for dips! Here are all my favorite low carb dips! Here are some jicama sticks shown below, served with a delicious smoked salmon dip!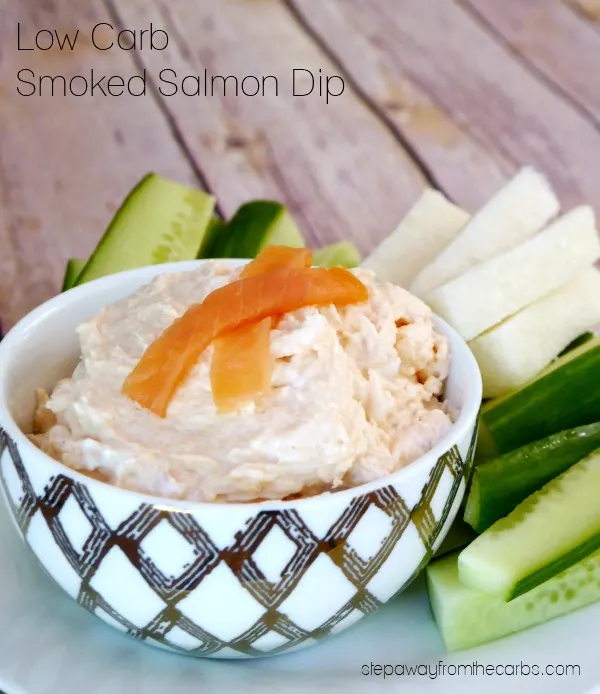 Here are some more amazing low carb jicama recipes from my favorite bloggers!
Jicama Taco Shells from Wholesome Yum
Low Carb Caramel Apple Fries from My Montana Kitchen
Roasted Jicama with Green Beans from Low Carb Yum
Air Fryer Chili Cheese Jicama Fries from Wholesome Yum
Did I miss your favorite recipe? Let me know in the comments below!