These low carb rum drinks are all sugar free and keto friendly. Plus a new recipe for Basil Lime Fizz!
The following post contains affiliate links, which means that at no extra cost to you I can make a tiny bit of money to help support this blog. Thank you!
So here is the next post in my series of 10 best cocktails with different kinds of alcohol. Check out what I've written already: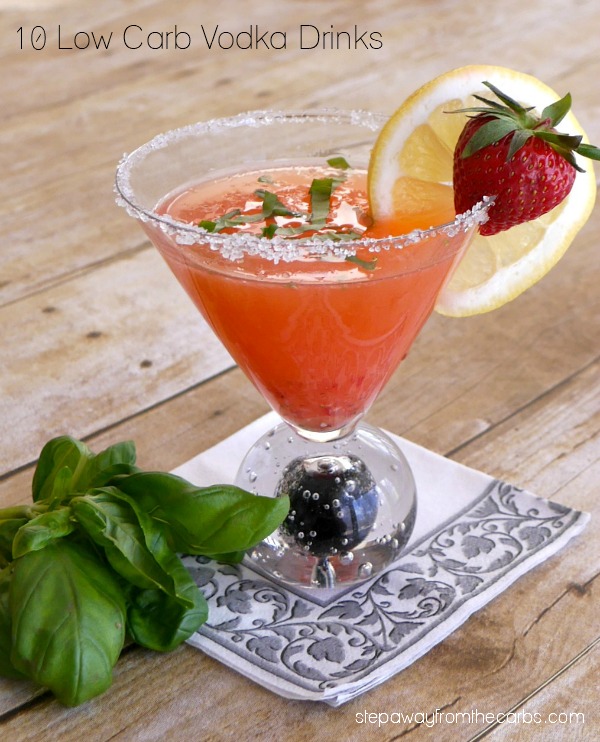 And also: Low Carb Mixed Drinks
Just a few more spirits to go to complete the set… But this one is all about RUM. Now I will confess that I am more of a white rum person – I think only one recipe uses dark rum. Just so that you know! And don't forget simple combinations like rum and diet coke as shown in the main photo for this article – all you need is ice and a twist of lime and it's ready to enjoy!
And unlike the other collections, these cocktails are ALL from my own site – so this post is very overdue! Oh, and be sure to check out the NEW recipe for Basil Lime Fizz at the end of the list – the base is a homemade basil simple syrup!!
So grab your cocktail shaker and let's get mixing!
Low Carb Rum Drinks
And here's that new cocktail I promised! Low Carb Basil Lime Fizz!
Main rum and coke photo ID 9797536 © Bonnidette Lantz | Dreamstime.com