If you are looking for low carb tequila drinks, I have you covered! There are some great keto and sugar free recipes here for you to try!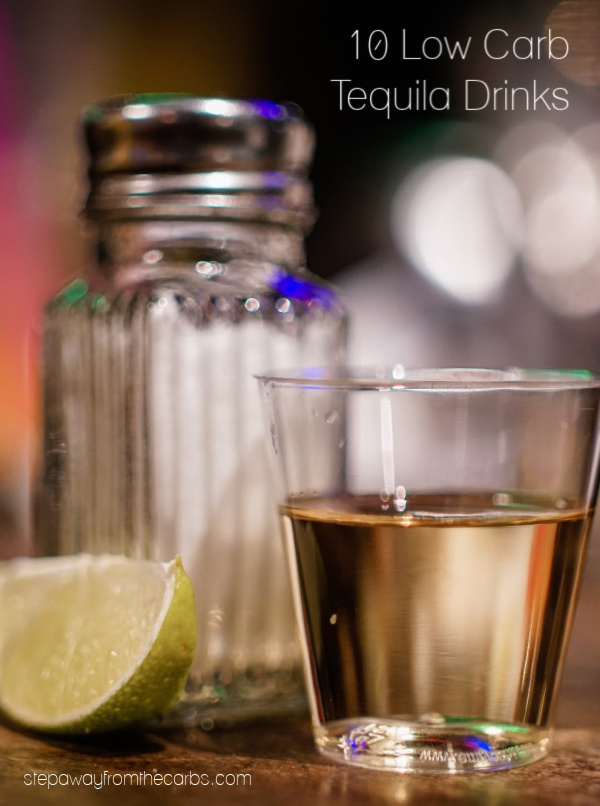 This post contains affiliate links, which means that at no extra cost to you I can make a tiny bit of money to help support this blog. Thank you!
When most people think of tequila drinks – their first response would probably be a margarita. But did you know that there are many different types of margarita to try – plus some other tequila-based cocktails?
I know that many of you really loved my 10 Low Carb Vodka Drinks, Best Low Carb Gin Drinks, and 10 Low Carb Rum Drinks collections – so here are some amazing recipes for you to try that all include tequila!
By the way, if you're concerned about which types of alcohol work on your way of eating, please read my article Can You Drink Alcohol On A Low Carb Diet? The short answer, by the way, is yes – but only certain types are recommended AND you have to be aware of your limit.
So here are the Low Carb Tequila Drinks!
Let's first look at the margarita, though. It's a classic! I highly recommend checking out my low carb margarita recipe – especially as I've made a video tutorial to go with it!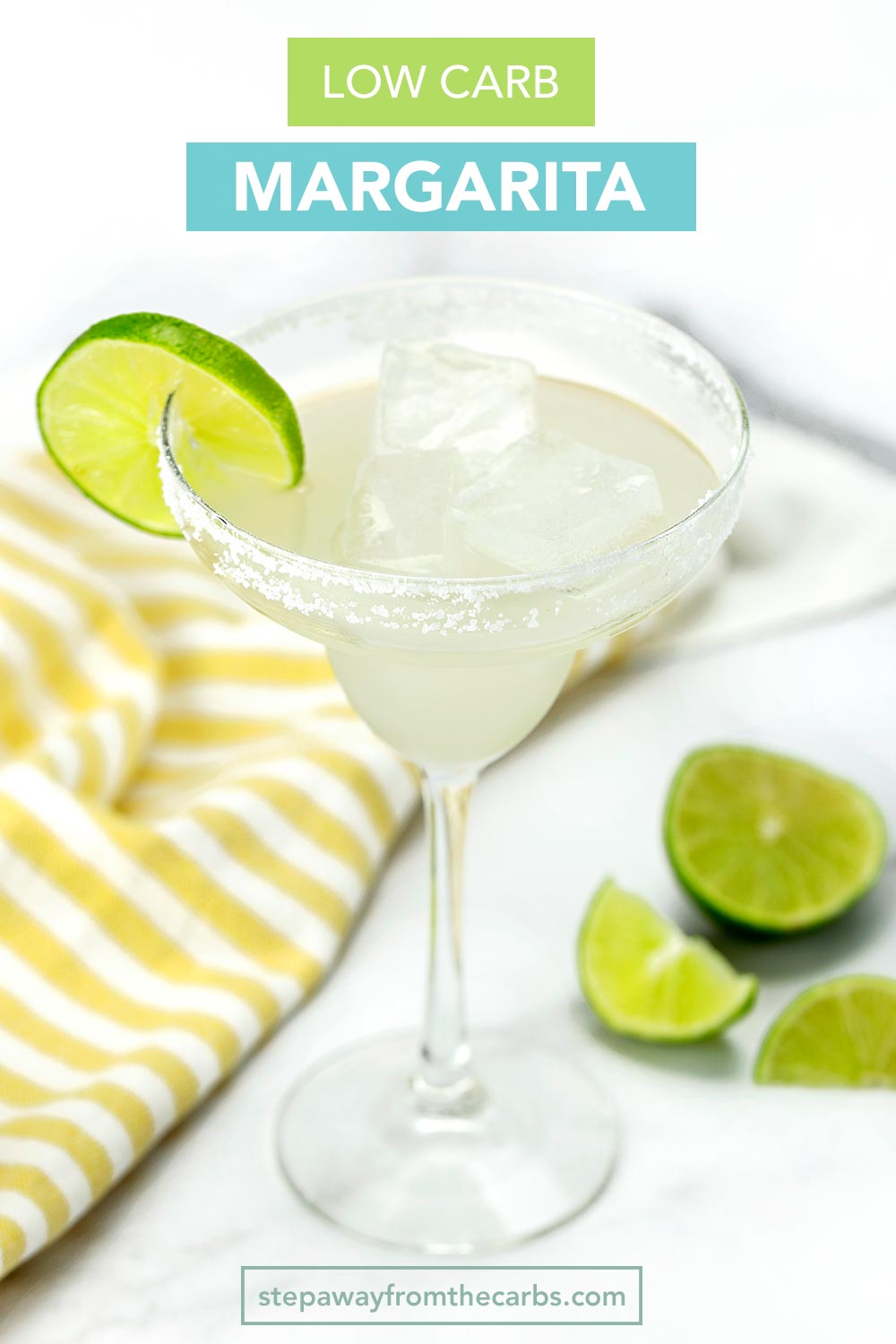 While writing this post I realized that I don't have a recipe for Frozen Margarita – so I just HAD to make one! Scroll down for the printable recipe card.
I've also made a low carb Sparkling Margarita – which is perfect for special occasions and a deliciously fruity low carb Redcurrant Margarita! Oh – and this Low Carb Cucumber Margarita is SO refreshing! If you're looking for a holiday margarita – try my keto Cranberry Margarita or Mistletoe Margarita!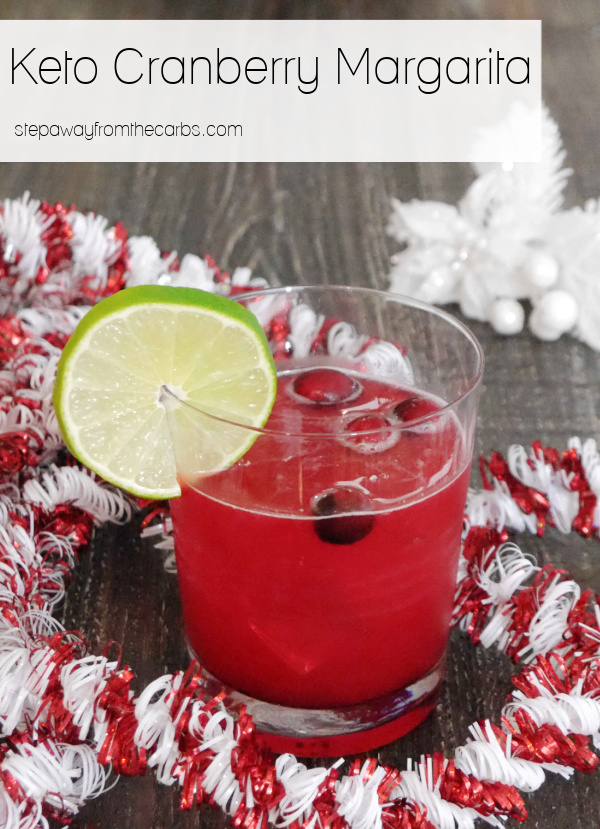 While thinking about margaritas, I came across these Skinnies Baja Margarita Cocktail Mixer packets, which you can buy on Netrition. All you need to do is add tequila and club soda – and you have an "instant margarita" for 1g net carb! I tried it out – and although the taste was a little high in citric acid for my liking, it certainly was quick and convenient!
Update: I've now made a keto spicy margarita – it's SO good!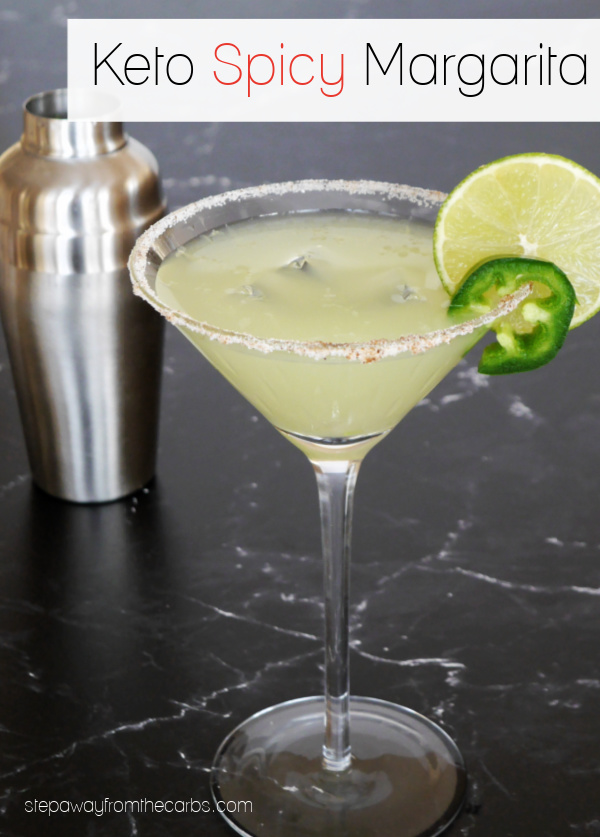 Moving on (finally) from margaritas, have you tried a Paloma?!? It's a grapefruit flavored cocktail and you'll love my low carb version.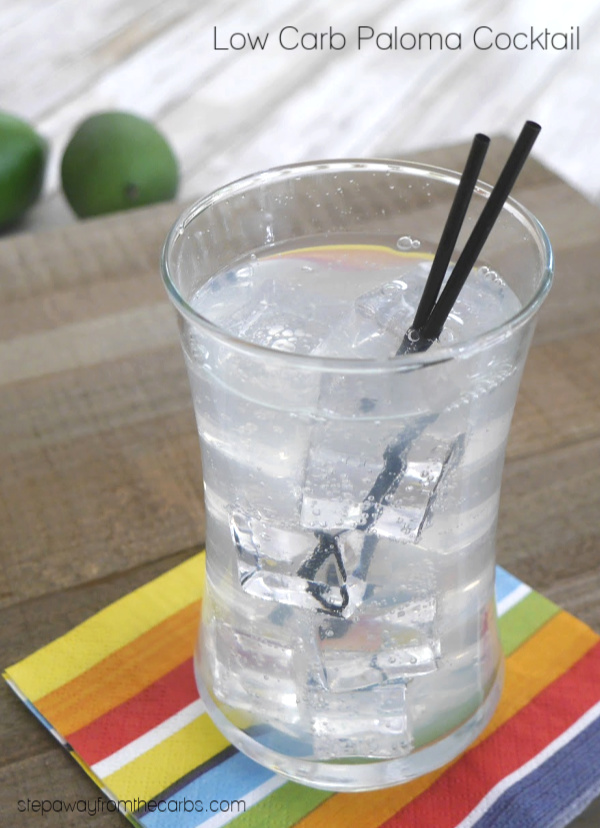 And I'm sure you're familiar with the concept of a Bloody Mary cocktail – but how about a Bloody Maria? All you need to is follow my low carb Bloody Mary recipe, and switch the vodka for tequila. Easy!
You may remember my review of the awesome book Keto Happy Hour by Kyndra Holley. One of the tequila drinks keto recipes that she features is a Brave Bull – made from a homemade coffee liqueur and tequila. It's like a Mexican version of a Black Russian!
Oh and I absolutely have to tell you about this Strawberry Lime Tequila from My Life Cookbook! She infused different liquors with fruit and herbs – but this tequila sounds SO good!
Let's not forget about a keto Tequila Sunrise! I had to get quite creative with this one – but it is SO refreshing!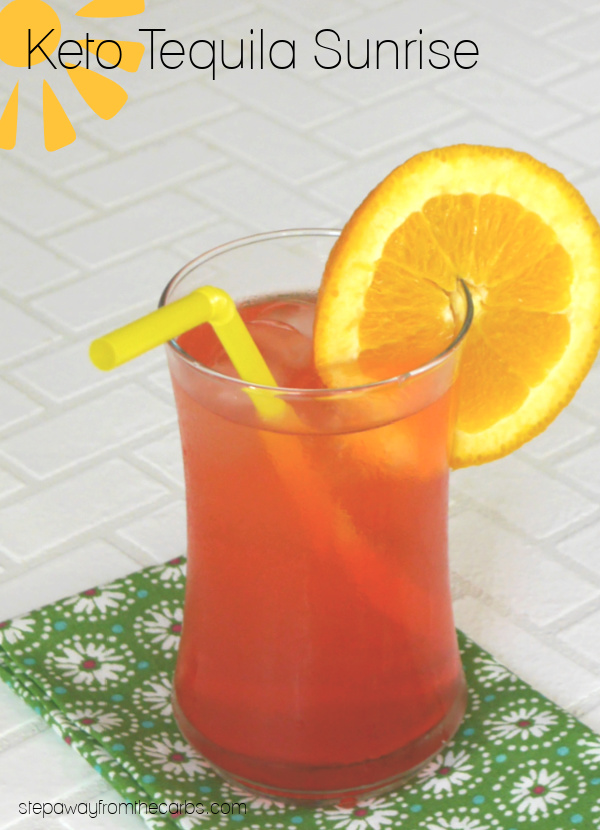 And here's that new frozen margarita recipe that I promised!
Low Carb Frozen Margarita
This frozen margarita is perfect for a hot day!
Ingredients
lime wedge
salt
2 tbs tequila
1 tbs lime juice
1 - 1½ cups ice cubes
Instructions
Run the lime wedge around the edge of a glass. Dip the rim of the glass into a plate of salt.
Add the remaining ingredients to a blender (including the ice) and pulse until it has reached the desired consistency.
Pour it into the prepared glass, and garnish with a slice of lime.
Notes
1g net carbs per serving (whole recipe)
Recommended Products
As an Amazon Associate and member of other affiliate programs, I earn from qualifying purchases.
Nutrition Information
Yield

1
Serving Size

Whole recipe
Amount Per Serving
Calories

73
Total Fat

0g
Sodium

10mg
Carbohydrates

1g
Net Carbohydrates

1g
Fiber

0g
Protein

0g
Main tequila shot photo by Francisco Galarza on Unsplash