Here are 10 low carb ways to use regular pizza toppings! A super handy list of ideas when high carb pizza is your only option!
This post may contain affiliate links.
There are many reasons why you might find yourself with only regular pizza on offer. At a party, ordering in food with friends with no other alternatives, or perhaps you have that one family member who refuses to cater for your low carb needs? Maybe there is just one slice of pizza leftover and it looks oh-so-tempting, but you want to try and be good!
I have been in these scenarios several times so I figured it was time to get creative and think out of the box. Now, not all of these will be possible depending on where you are when there's a pizza emergency, but I hope it will give you some inspiration.
By the way, I'm not suggesting you order high carb pizza just to lift off the toppings on a regular basis – that's a waste of food in my opinion. These ideas are more about "fitting in" while trying to stay true to your diet.
One alternative is to check whether there is a cauliflower crust alternative when ordering the pizza to start with. Chains like California Pizza Kitchen offer this option for a small additional price BUT – be aware that these are just lower carb, not low carb. They contain rice flour which bumps up the carb count to 28g net carbs per serving of a third of the pizza – which isn't that much difference to a regular pizza!
Low Carb Pizza Toppings
Let's quickly discuss toppings! At its very basic level, there's the tomato and cheese. Well the cheese is OK and the tomato only alright in moderation. Some pizza sauces have sugar in, which is completely unnecessary to my mind. It's not very easy to find out in advance which sauces contain sugar and which don't, however in my experience the cheaper the pizza the more likely it will have sugar. If the sugar or tomato is a problem for you – you might like to consider a white pizza instead!
So here are some toppings that are typically low carb:
pepperoni
sausage
bell peppers
ham
chicken
herbs
spinach
bacon
mushroom
artichokes
olives
anchovies
chili peppers
garlic
mushrooms
avocado
and of course, extra cheese!
And here's toppings that should be avoided:
That's pretty easy to remember, right?
Low Carb Ways to Use Regular Pizza Toppings
Buy Great Low Carb Bread Pizza Crust – available direct from the company or Netrition. Check out the BBQ Chicken Pizza that I made with this ready-made crust!
Make it into a Salad – yes really! It may not look amazing but it's a great alternative, especially in the summer. Shown below with toppings from a regular pepperoni pizza. This option is particularly good if you've got only a slice or two left over!
Convert it into a Dip – why not adapt my popular low carb pizza dip recipe? Use the cream cheese base and then slide the pizza toppings on top!
Make a FatHead Dough Base – the classic low carb high fat recipe! Read all about FatHead dough here.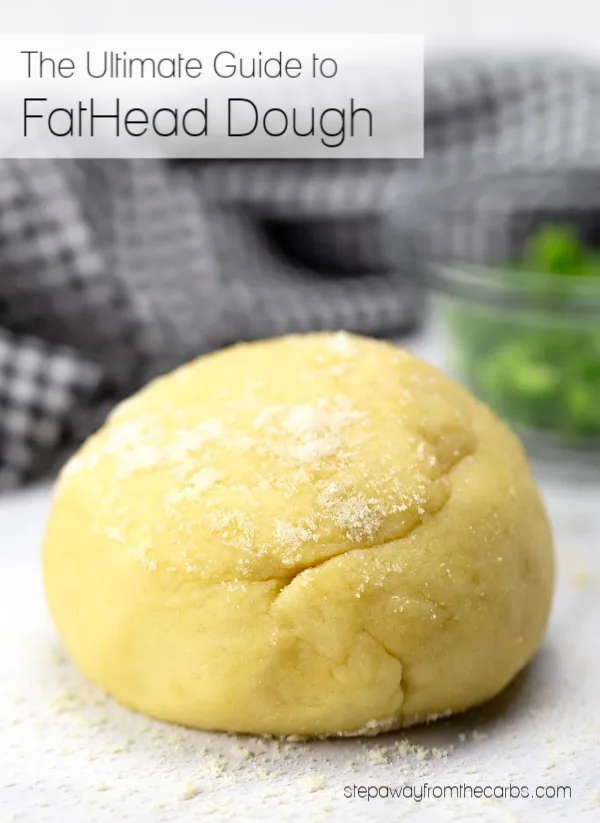 Serve it over nachos! Check out my easy method for making low carb nachos and then use the pizza topping to finish.
Transfer the toppings to a Pork Rind Pizza Crust – shown below!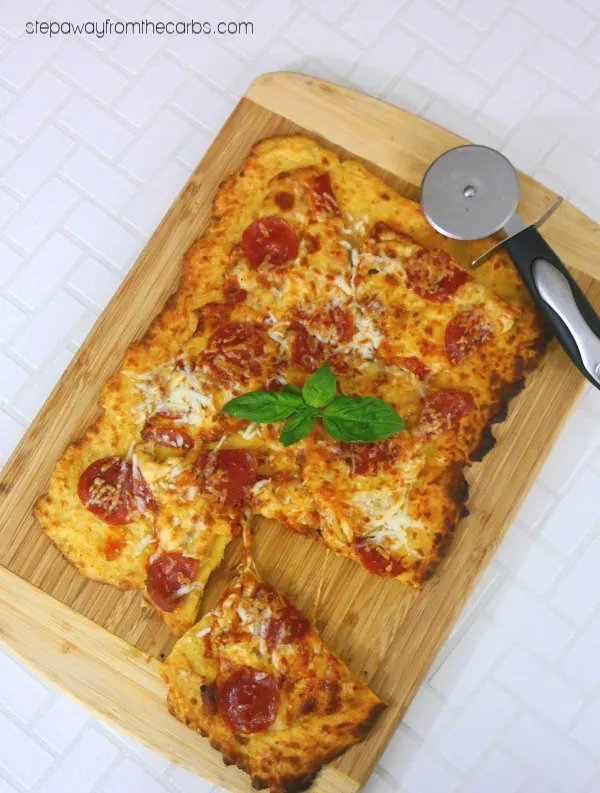 Buy Outer Aisle Gourmet Cauliflower Pizza Crusts – 3g net carbs for the whole crust! Available from Amazon and Whole Foods.
Serve it on a Toasted Tortilla – Crisp up your favorite low carb tortilla under the broiler and load it up! Shown below with a sausage and mushroom topping from a regular pizza.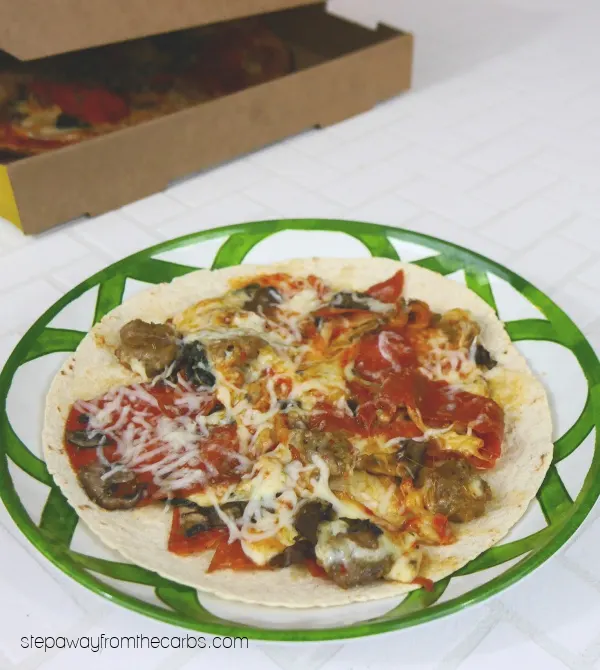 Buy ThinSlim Love The Taste Zero Carb Pizza Crust – order it from Netrition.
Make a Low Carb Meatza – the "dough" is actually made from ground beef or chicken! Click the link to my Low Carb Chicken Meatza recipe. I also made a beef meatza for my book Everything Zero Carb, shown below!
Create Pizza Roll-Ups – use pizza toppings to create roll-ups with low carb tortillas!
Do you have any other suggestions? Let me know in the comments!