Are you looking for Carb Free Foods? Here's my handy guide with all the information you need!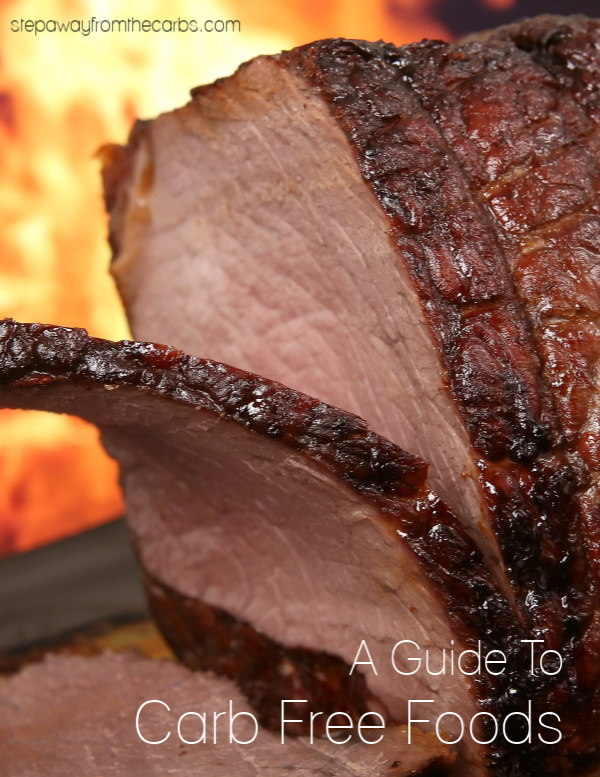 This post may contain affiliate links.
One of my most popular posts on this blog is one called 43 Zero Carb Foods. So you might be wondering why I've also written this post as well: surely there are at least 43 carb free foods?!?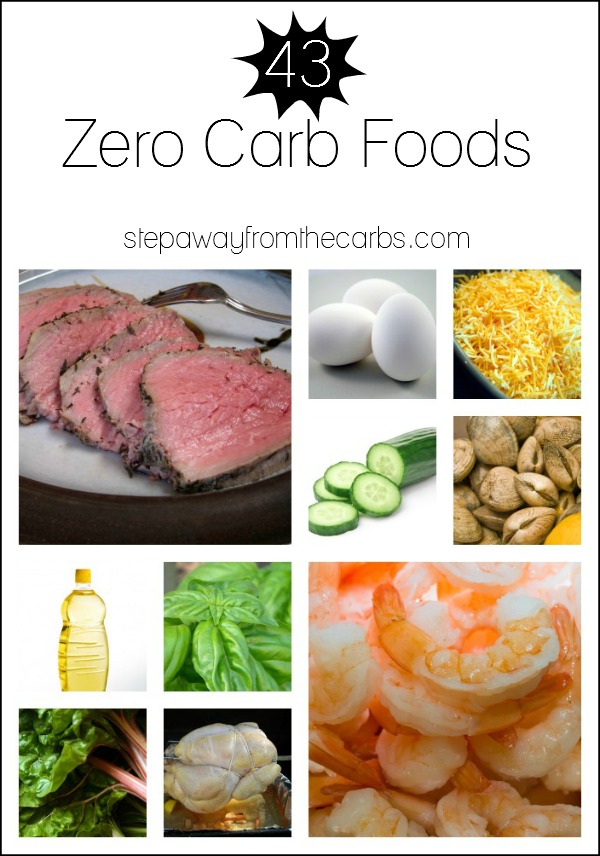 But here's my disclaimer on that original post:
I consider under 1g net carbs per serving to be almost as good as zero. If this idea or any of the individual items don't fit with your way of eating, please disregard this list or the item in question. Always check nutritional data labels on food before purchasing.
USDA can be sneaky. If a food contains under one gram of carbohydrate, even 0.9g, it can be listed as zero. And I really feel that this is wrong. If a listed serving size for a sweetener was one teaspoon, and the carb count was 0.8g, it would be listed as zero. But what if you used half a cup of it in a cake recipe? You couldn't count that still as zero. It would actually be 19.2g.
However, when I wrote 43 Zero Carb Foods – FOUR years ago! – I went with this USDA "accepted" ruling as far as I could. Then of course I later realized that some of the 43 listed foods were under 1g, and not zero, and here we are at this new post!
Because the short answer is YES! Carb Free Foods exist. So what are they?!?
Chicken
Beef (check out Omaha Steaks for amazing deals!)
Turkey
Duck
Veal
Lamb
Pork (but not ham)
Goose
Pork rinds – Check out all the ways to use pork rinds!
Fish (but not most shellfish or mollusks)
Butter
Oils – such as Olive oil – check out my review of the Fresh Pressed Olive Oil Club and get yourself a bottle of EVOO for just $1 (if you're in the US!)
Vinegar (NOT balsamic) Update! Check out my new recipe for zero carb balsamic vinegar!
Mustard (NOT honey varieties)
Many types of hot sauce
Regular (full fat) mayonnaise
Shirataki Noodles Get 10% off when you order from Miracle Noodles direct! Use coupon code "AFF10" on checkout to get your discount!
You may or may not notice what is missing from the first list: eggs, heavy cream, cheese, and all the vegetables. The lowest of the low carb vegetables are spinach, arugula, and watercress, which contain 0.5g net carbs per cup. Fresh herbs are also exceedingly low in carbs, but generally not zero. As for eggs, heavy cream, and cheese – these are super low in carbs, but also NOT zero.
If you remove the oils and condiments from the list, you're essentially left with meat and fish. Oh, and shirataki noodles, of course! So I hope that helps – if you have any questions or want to suggest any other carb free foods that should be on this list, leave a comment below!
Update: I've now discovered BRAMi – a zero carb snack made from marinated lupini beans!
Check out my new guides to Carb Free Chips, No Carb Meals and No Carb Desserts!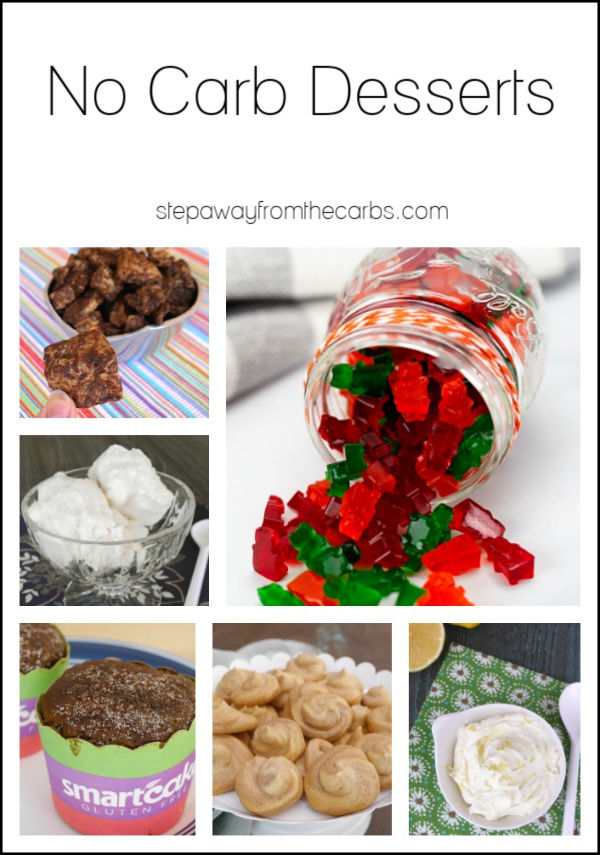 Main photo from Free Range
Save
Save
Save
Save
Save
Save