There are many benefits of bone broth – especially for anyone following a low carb or keto diet. Here's what you need to know!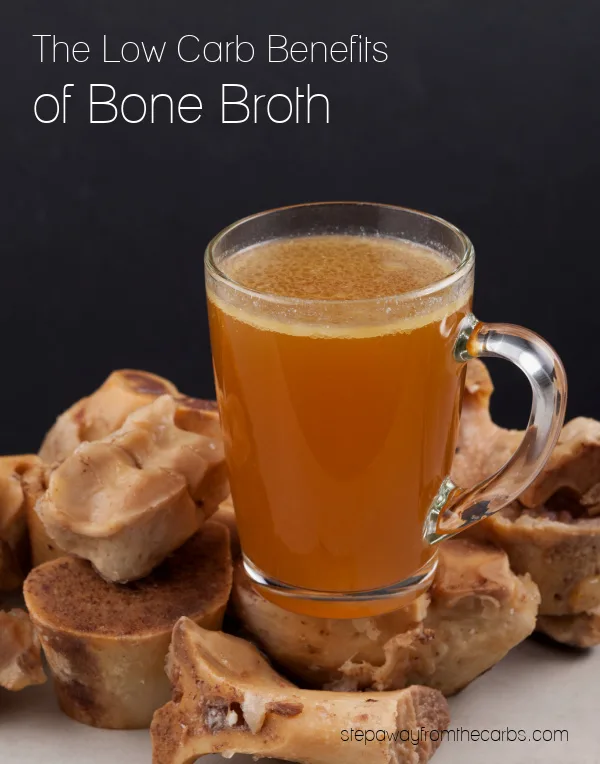 This is a sponsored post written by me on behalf of Kettle & Fire. All opinions are my own. Please see my disclosure policy. The post also contains affiliate links, which means that at no extra cost to you I can make a tiny bit of money to help support this blog. Thank you!
So what is all the fuss about bone broth? Is it just like regular stock? And why is it particularly good for us low-carbers? First of all, here's a definition:
Bone broth is the clear, protein-rich liquid obtained by simmering meaty joints and bones in water. It distinguishes itself from stock due to its lengthy cooking time. Much like stock, it can be used as a base for soups, stews and risottos." (Source)
What are the Benefits of Bone Broth?
There is much written online about the benefits, so here's a brief summary:
High in vitamins and nutrients
Improves digestion
Provides collagen to repair skin, tissues, and joints
Neutralizes stomach acid
Improves amino acid imbalance
Provides relief to colds and flu
Assists building a stronger immune system
Supports healthy bones and teeth
Improves skin elasticity
Pretty good list, right? What a powerhouse! So why is it particularly good for anyone following a keto or low carb diet? Bone broth fits in well within the macros of the keto diet plan; an average cup of bone broth contains 70 calories, 4–6g of fat, 4–6g of protein, and 1g carbohydrates.
And if you're suffering from keto flu (or any kind of cold or flu!) – bone broth is perfect for you thanks to the vitamins and nutrients that it contains – the amino acids, glutamine, glycine and lipids, are all extremely useful for your body to fight off infections and produce white blood cells.
In addition, on a low carb diet the majority of fruit and starchy vegetables are eliminated. These two types of food are typically the richest sources of electrolytes. Bone broth contains all four electrolytes: calcium, sodium, potassium, and magnesium – so it can help balance your electrolytes.
And finally, if you are fasting or regularly intermittent fasting on your low carb diet, a cup of bone broth can be the perfect choice as it will feel a lot more substantial than water, tea, or coffee. Plus it makes a fantastic quick and easy meal if you're low on energy and/or time!
How to Make Your Own Bone Broth
Now I have to confess – I love cooking but I have never attempted to make my own bone broth. I'm sure that homemade is wonderful but it is also very time-consuming. Luckily – I know some fabulous low carb bloggers who have figured it all out for you! Check out:
Chicken Bone Broth from My Life Cookbook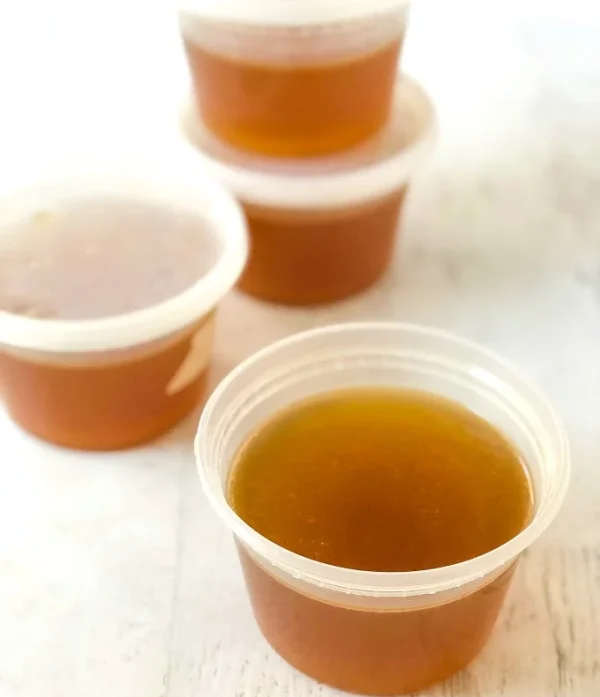 Beef Bone Broth from Low Carb Yum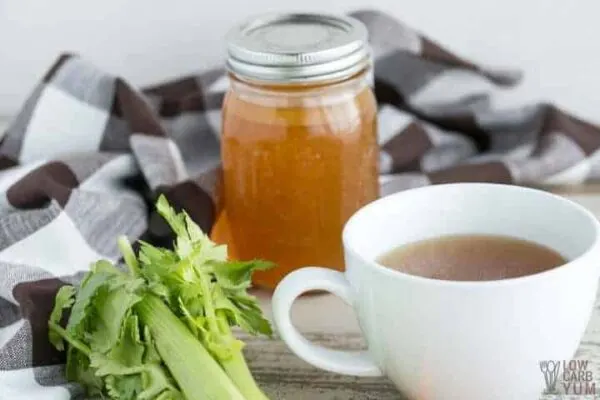 Why Choose Kettle & Fire Bone Broth?
So the quickest answer to my question is CONVENIENCE. And before we go any further, I want to share a coupon code with you that will get you 15% off your entire order: stepawayfromthecarbs – but let me tell you a bit more.
Kettle & Fire launched in 2014 and was created by brothers Nick and Justin Mares who spotted a hole in the market for a shelf-stable, organic product. Their chicken bone broth is made from certified-organic chicken bones and feet, while their beef bone broth is made from marrow bones from 100% certified grass-fed, grass-finished cattle. Oh – and their bone broth can last for up to two years in your kitchen cupboard!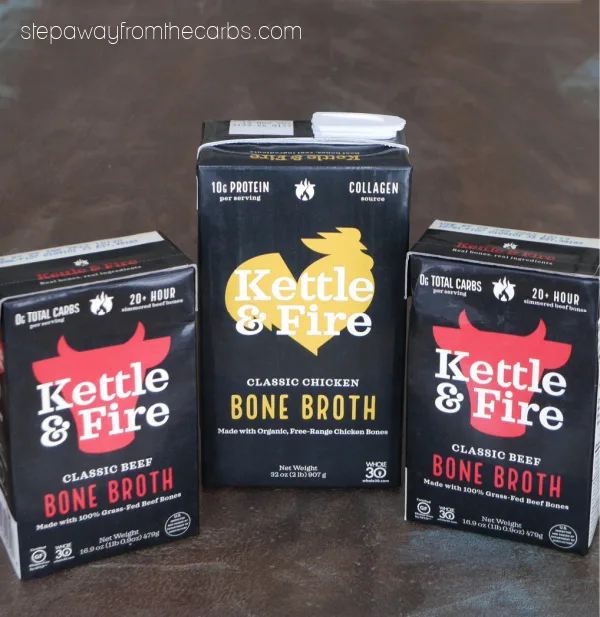 These two bone broths are just the start, though! They have some fantastic flavored broths like Turmeric Ginger, Mushroom Chicken, Lemongrass Ginger Pho, Chipotle Beef, Tom Yum Chicken, Coconut Curry, and Butter Chicken.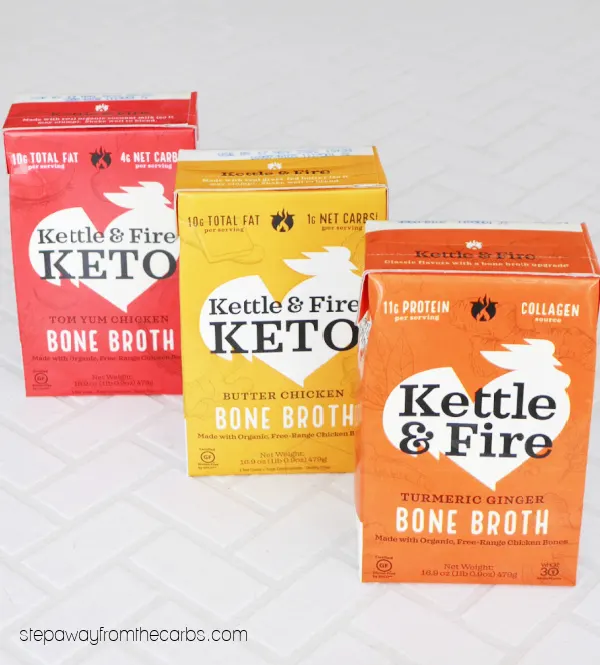 The first flavor I tried was Keto Butter Chicken – with real grass fed butter. It's rich in collagen, sugar free, 1g net carb per serving (half the pack – about one cup) and has a wonderful flavor (with hints of Indian spices!) and a velvety texture.
Next up was the Turmeric Ginger Bone Broth – a classic combination of flavors that is very well balanced. You feel like you're doing your body so much good while you're drinking this!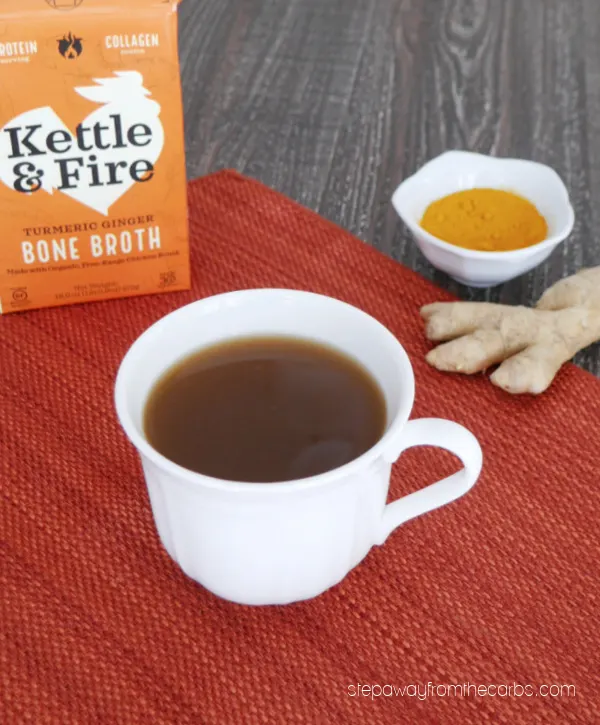 The Keto Tom Yum Chicken Bone Broth is a little higher in carbs – but only 4g net carbs per serving. I absolutely LOVED the flavors (sweet coconut, ginger, lemongrass, and a hint of chile!) and could have easily finished off both servings if I let myself! As well as a delicious lunch or pick-me-up you could also serve this as an appetizer for four people to share.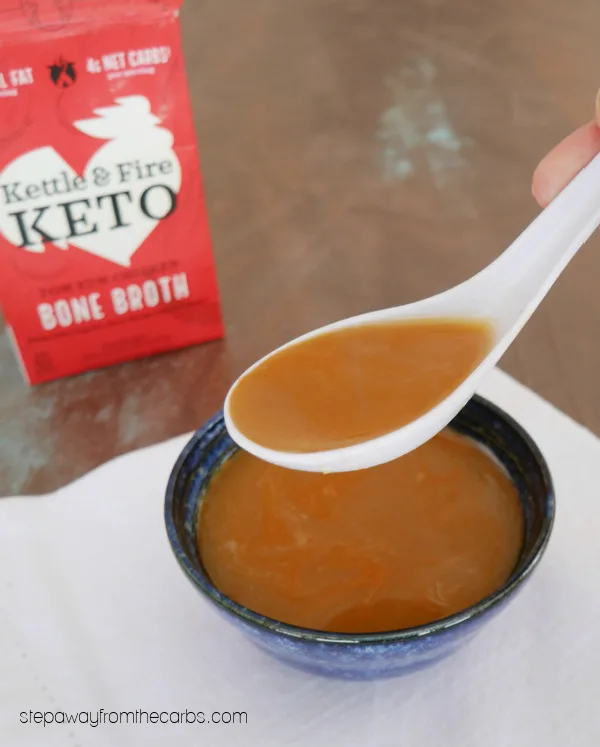 Low Carb Recipes to Make with Bone Broth
Here are some recipes that will taste extra delicious when you use a quality bone broth:
Or of course you can just enjoy it on its own, as I mentioned in my article Low Carb Meals For When You're Tired!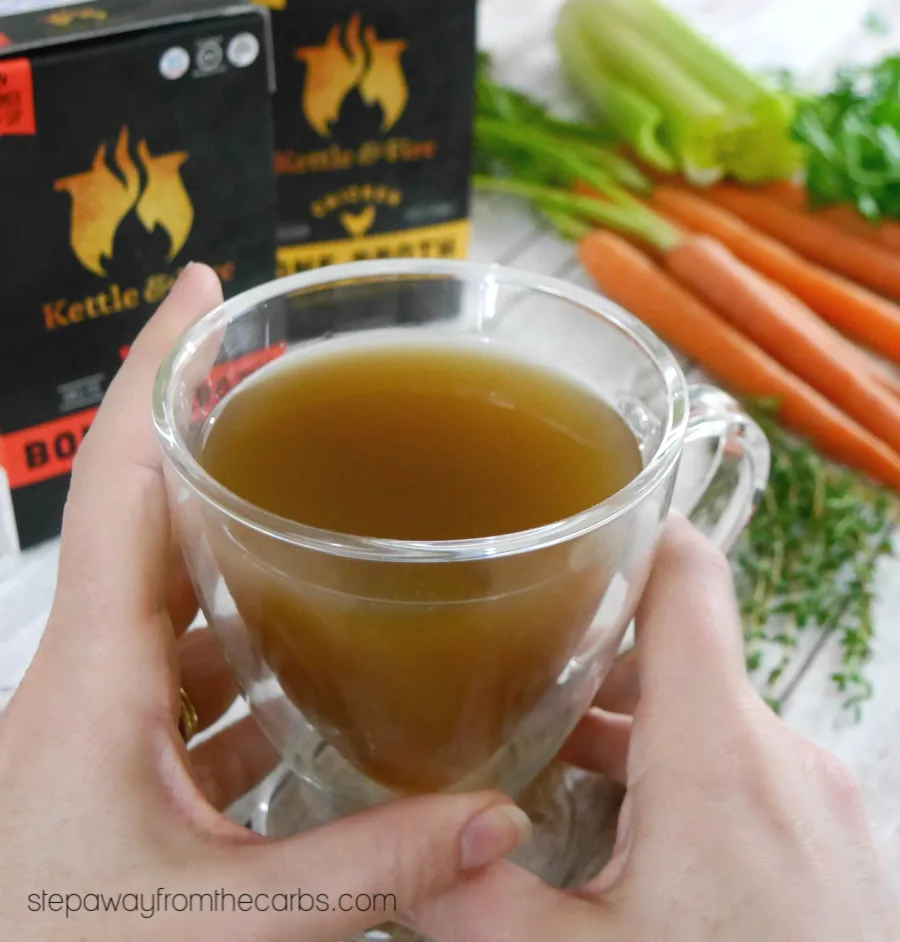 Above photo was taken in April 2019 and features the older style packaging – but I wanted to include it because for me it embodies what enjoying bone broth is all about! Remember to use coupon code stepawayfromthecarbs to get 15% off your entire order from Kettle & Fire!
Main broth photo 197729745 © Ab2147272 – Dreamstime.com