Exhausted? Try these low carb meals that are perfect for when you're too tired to cook! Includes no-cook and very quick cook recipes and ideas!
This post may contain affiliate links.
We've all been there. Whether you're just coming home from a hard day at the office, back from vacation, or just have no energy at all, preparing a low carb meal seems far from possible.
Unfortunately, this is where unplanned cheats can happen – you're hungry and too tired to fight the lure of high carb comfort food.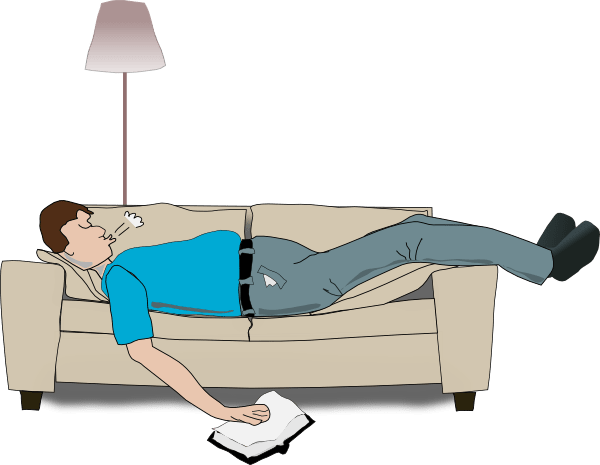 But stop! Here's a really handy list of ways to make sure this doesn't happen. Especially in the early days, low-carbing can seem like a hard lifestyle change, but you can do it!
Suggested Low Carb Food to Have in Stock
First of all, try and keep at least some of these in the fridge at all times:
cheese snacks
cooked bacon
shredded cheese
guacamole (those little individual servings are perfect!)
cooked chicken or turkey
eggs – both raw and hard boiled (you can cook eggs in the Instant Pot!)
cream cheese
mayonnaise
sour cream
low carb barbecue sauce and/or ketchup
Super useful pantry items:
Handy foods to keep in the freezer:
microwave steam cook bags of low carb veggies (eg cauliflower, broccoli, green beans)
low carb soup
low carb microwave meals (Atkins has a range that works for some people, but they're not suitable for everyone)
microwavable fish packets
No-Cook Low Carb Meals
I've lost count of the times that I've thrown a combination of these ingredients on a plate in less than a minute and been satisfied. Low carb tortillas or lettuce wraps are especially useful for loading up with protein and sauce (eg sour cream or low carb salsa) and calling it a meal! Or how about a drained can of tuna, mixed with mayo, and served with an avocado? Try my Chicken Guacamole Lettuce Wraps or my Low Carb Chicken Pesto Lettuce Wraps!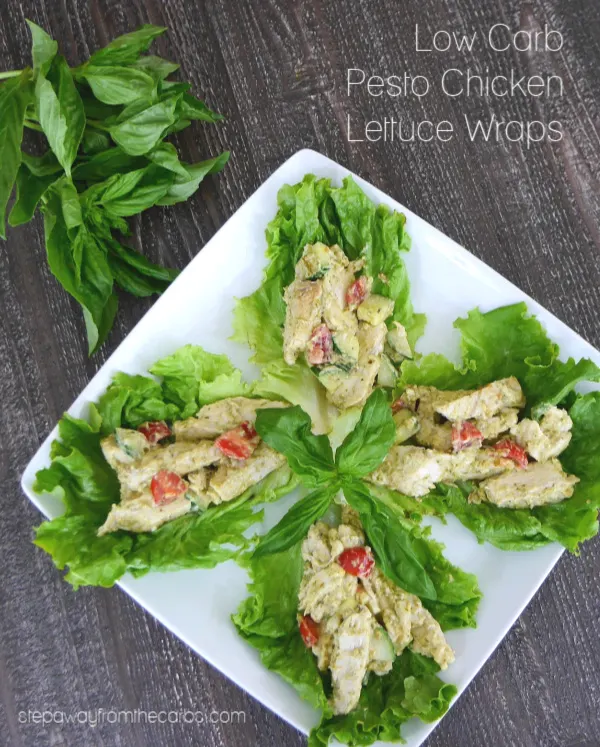 If you're really lacking in time and/or energy, then there is nothing wrong with making a meal from just a hard boiled egg and some cooked bacon or chicken. Sure, you wouldn't want to do it for every meal, but as an occasional lazy option – it's much better than reaching for an easy high carb alternative.
Salads can be quick too, especially if you have cooked meat or fish in the fridge ready to go. My Salmon, Arugula, and Avocado Salad uses a cooked smoked salmon fillet. Plus you could speed up preparation time by using a store-bought dressing instead of making your own – but just check sugar levels before you buy!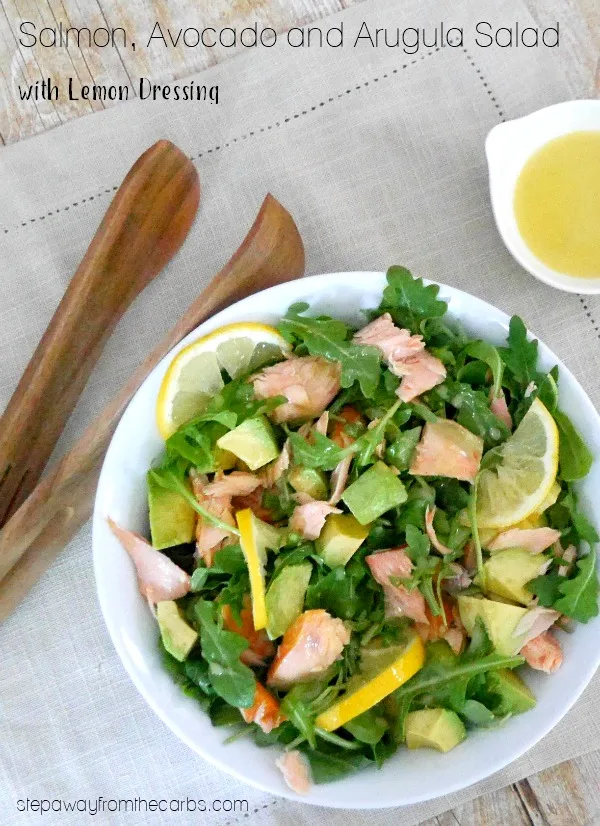 You can also do worse than grab some low carb chips, a tub of cream cheese, store-bought guacamole, or some low carb salsa, and digging in!
Very-Quick-Cook Low Carb Meals
These ideas can literally be made from start to finish in 5-7 minutes or less. If you can summon up that much energy, try some of these recipes!
I mentioned shirataki noodles and Palmini in the pantry list – these are both super low in carbs, shelf stable and can be prepared in just a few minutes. It's worth getting familiar with the different types and finding something that you like. They're particularly good for padding out some leftovers when you're really hungry!
And what about the lazy cook's best friend – eggs! Making a super quick omelette with some shredded cheese is filling and nutritious. You could even add in any low carb veggies that you have leftover in the fridge. And then there's always Cheesy Scrambled Eggs as an option! And if you're looking for the ultimate comfort food, grab some low carb bread and cheese, and make this amazing Low Carb Grilled Cheese – with an optional fried egg!!!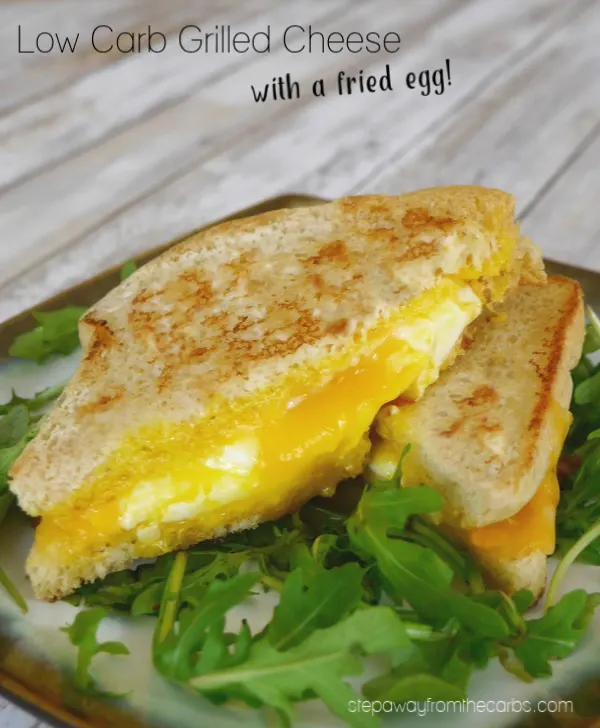 And if you've found some low carb bread that you like, pop a couple of slices in the toaster and make some low carb avocado toast! Filling and nutritious!
Soups are pretty quick too! Warm up some some chicken or bone broth and add in some cooked meat if you have any to hand. Or those shirataki or Palmini noodles as mentioned above. It can all come together in 5 minutes. You could also try my Low Carb Egg Drop Soup!
Update – these low carb Sardine Tostadas need just a few minutes of prep and cook time!
Low Carb Prepare-in-Advance Meals
If you're super organized, you can make some freezer meals in advance, for moments such as these. I confess that this isn't my strong suit – but as I work from home I generally have more time available to cook during the day than many of you. However, you might like to check out my Low Carb Meal Prep Breakfast ideas!
For main meals I highly recommend that you check out my friend Sharla's blog, Freezer Meals 101. How about Make Ahead Keto Meals to Get You Started or Keto Freezer Meals to Make Ahead!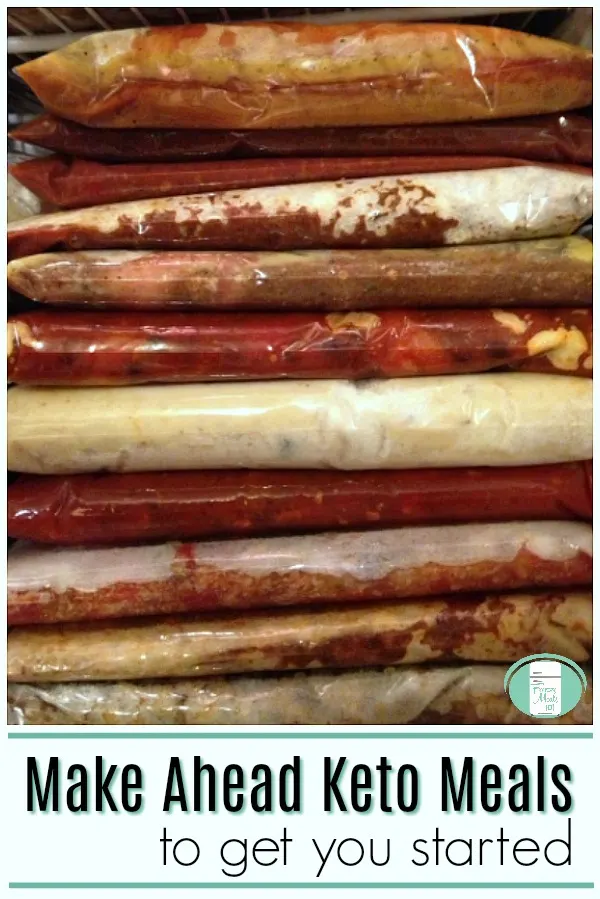 Did I feature your favorites? If you have more ideas please add them to the comments – I'm sure that everyone has something to share!
Main Photo Credit (c) Can Stock Photo / ocusfocus