Are you trying to do low carb on a budget? Finding it tough? Here are my top tips for keeping the cost of your diet DOWN!
This post may contain affiliate links.
I have followed a diet since 2008. Many of those years have not been terribly affluent – and when they have (as the only low carber in the house) it can be hard to justify my way of eating. So guess what: I've learned a thing or two about low carb living, how to sustain it, and yes – those two aspects together mean not breaking the bank in order to lose weight and/or keep it off.
When you start a new diet, you'll soon discover with every internet search that you do that people are trying to SELL you things. I'll hold my hands up: I've created ebooks and printables and other products because the sale of these items supports both my family and the costs of running a blog. If you ever thought blogs were free – you are much mistaken I'm afraid!
With all that being said, I write this post in the middle of the crazy situation that is the Corona-19 virus. Many people have lost their jobs. Most people have been at home for MONTHS, and lack exercise. As social life and work situations start to open up, I'm thinking that people may need a post like this.
So if you think that a keto or low carb diet is expensive, here's what you need to know:
My Top Tips for Low Carb on a Budget
Make a list of commonly used items (both perishable or otherwise): Whether you are grocery shopping online or in a store, it can be useful to have a list of key ingredients so that you can routinely check for specials. This is a lot quicker online, especially with services that allow you to "favorite" an ingredient. With every order you place, check your favorites list and grab a deal when you can!
Grow your own vegetables: When I started low carbing I was in a rental, but still managed to grow "dwarf" versions of my favorite veggies! You could start with this Heirloom Salad Kit that provides everything you need for growing radishes, lettuce, cucumbers, and tomatoes! Once you start, you won't stop because the flavor from freshly-picked veggies is SO good!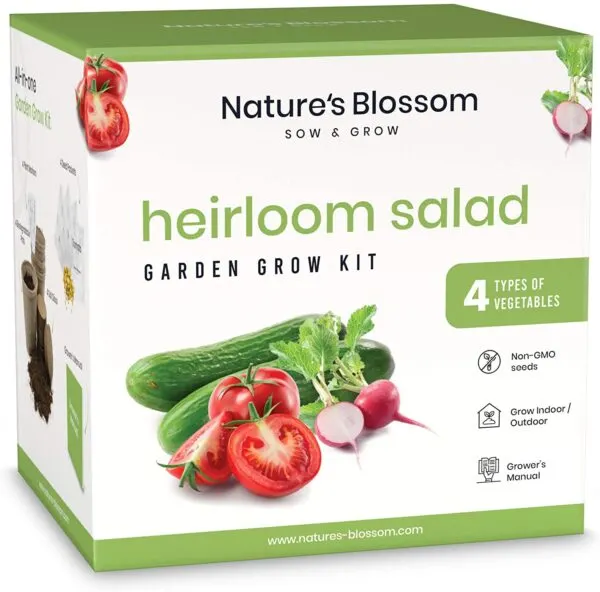 Be open-minded about different cuts of meat: Whether I plan to use the skin on a chicken breast or not, I often find that these cuts are cheaper than the "naked" version. And it's easy enough to remove the skin yourself! Consider cheaper cuts of meat that are perfect for stewing. A slow cooker is your best friend here – check out all my slow cooker recipes! You might also like to consider buying a whole chicken and sectioning it yourself. Again – because it is more work, it is often a much cheaper way of buying food. (Check out my spiced roast chicken legs recipe!) And finally, do consider the less-than-popular parts of the animal like organ meat. It is fantastic for anyone on a keto diet and seriously full of nutrients. Start with something easy like a super smooth chicken pate made from chicken livers.
Take the time to plan meals: It really does make a huge difference! If you're scrambling around at the last minute for something for dinner, then that's when it becomes all too easy to order in or go out to a restaurant. And the money REALLY starts to add up! I have a 14-Day Meal Planner that will help you if you have no idea where to start!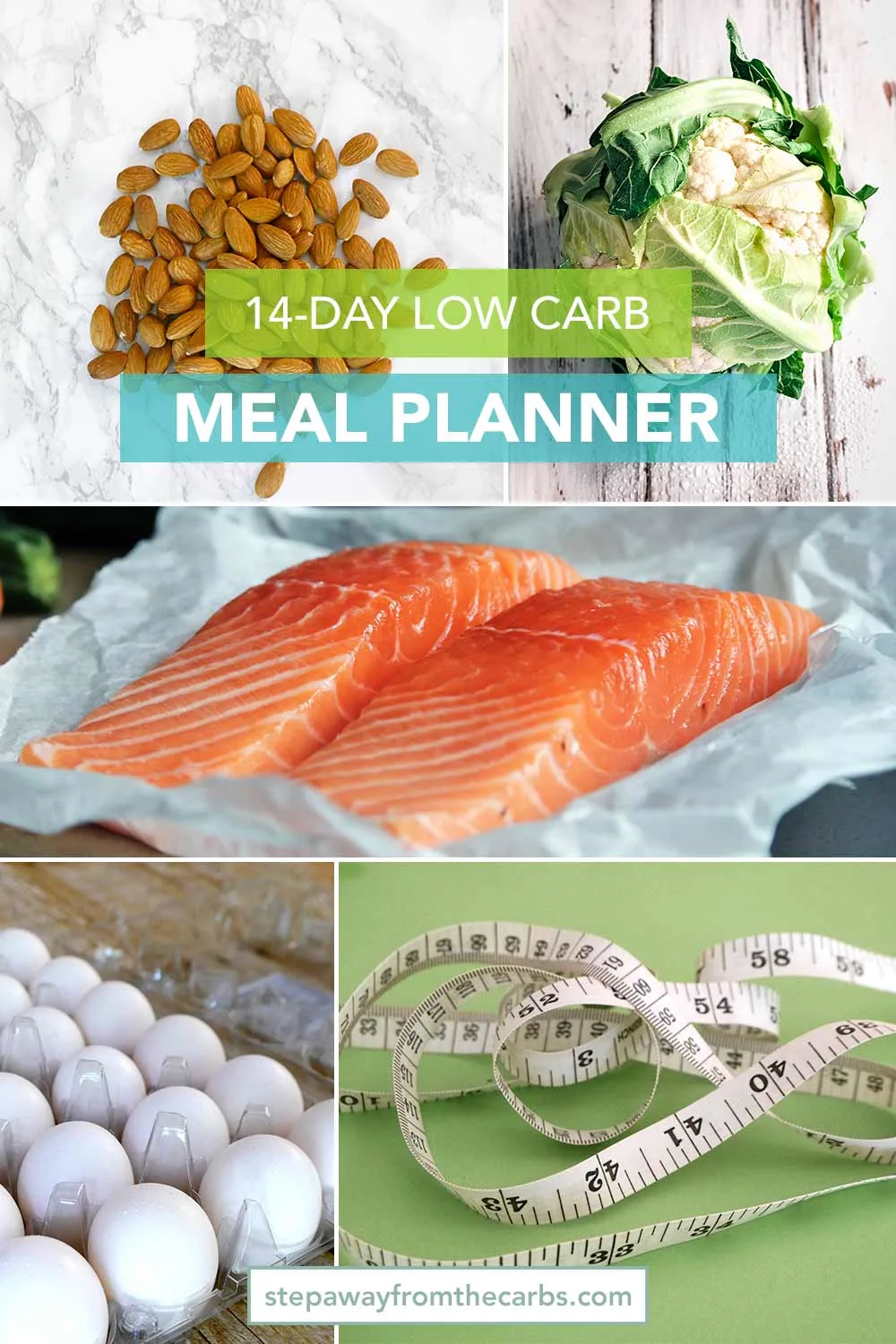 Keep the expensive items for special occasions only: We all know that grass-fed beef, organic vegetables, and free range eggs are better for us. But sadly, these items do come at a premium for obvious reasons. But if you're having to tighten the purse-strings, then maybe these ingredients have to be saved for celebrations only.
Go big, or go home: And by this, I mean anything related to bulk buying, meal prep, and cooking large cost-effective meals that provide lots of leftovers. I created a low carb breakfast meal prep recipe that has saved me a TON of money! If you have a Costco or similar near to you, make a list of your favorite low carb items and look out for them every visit – this could be almond flour, cheese, avocados, Lakanto, eggs, coffee, and of course MEAT. Most meats freeze exceedingly well, so with some advance planning you can make some great cost savings. And remember I mentioned that a whole chicken is cheaper than buying cuts of chicken? A whole cooked chicken (Instant Pot, roasted, or grilled!) will give you so many leftovers: perfect for combining with a salad for lunch the next day.
Eat seasonally: As I'm sure you're aware, most fruit and vegetables have seasons. When you eat food in season then not only are you getting it at its best, but it's often a lot cheaper! If you have no idea what is in season when, check out my article Low Carbing Through the Seasons – it has everything you need, including a free printable!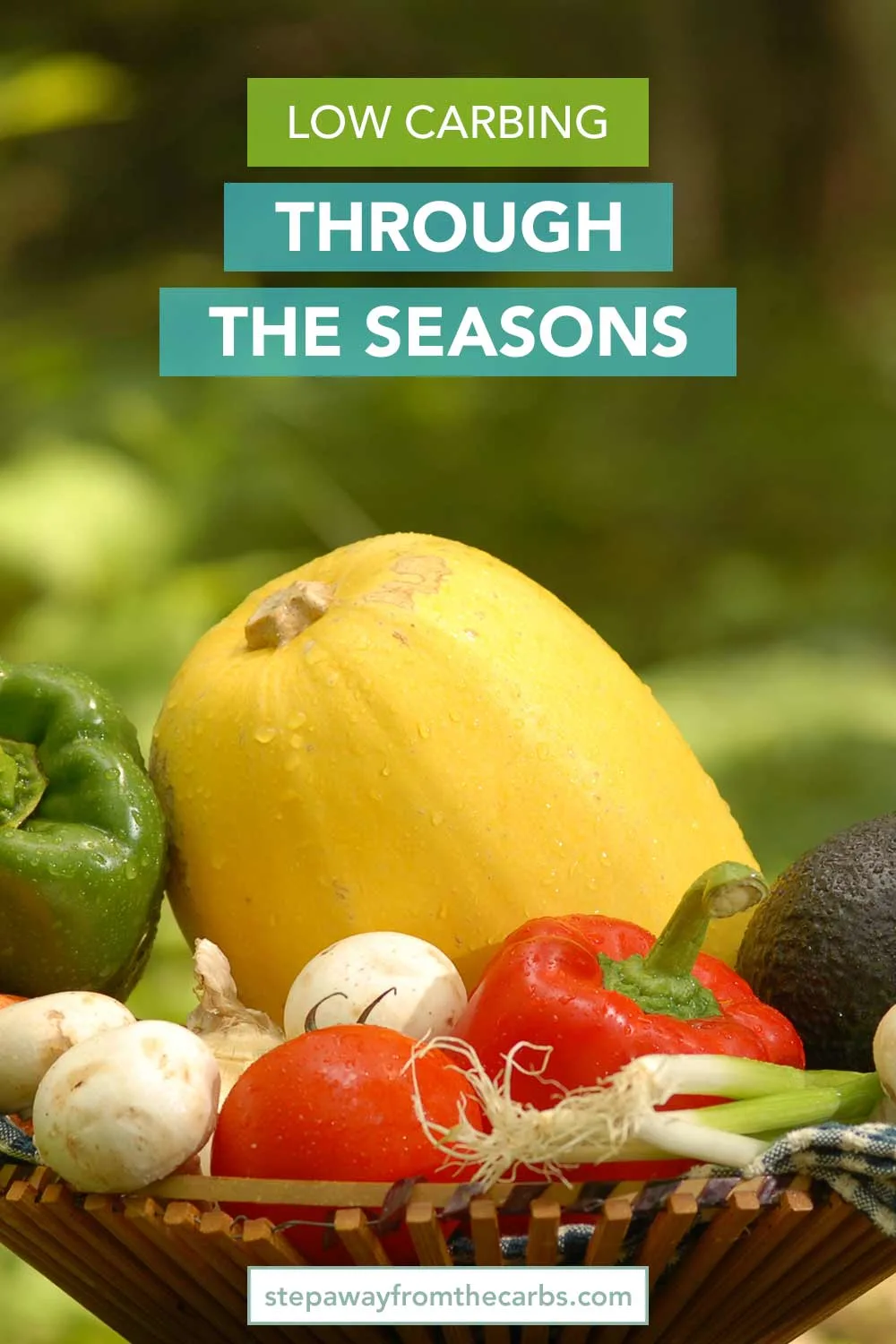 Don't buy when you can DIY: As much as I *love* short cuts, they are almost always more expensive than making your own. And although I always want to support companies that make keto-friendly products, the quality is just so high that they cannot sell them at budget prices. So here's a few ideas:
Ketchup – check out my review of 5 low carb ketchups to buy – and 5 recipes that you can make yourself!
Bread – I buy low carb bread online and use it sparingly as it keeps well in the freezer. But places like Pinterest have a *ton* of recipes depending on what kind of bread you like.
Shredded cheese – This is one of my downfalls! But it is so much cheaper to shred your own, and you avoid any fillers that some companies add (to avoid clumping).
Cauliflower rice – It really doesn't take long to make your own cauli rice – and it freezes well when raw, so perfect for making in batches.
Barbecue sauce and others – Again, there are some great low carb products out there, but it's always more cost-effective to make your own. Try my low carb honey mustard sauce and my smokey barbecue sauce!
Zucchini noodles – Just like with the cauli rice, ready-made "zoodles" are appearing regularly in stores these days. But making your own is always cheaper!
Sparkling water – I bet you weren't expecting this one! But bottled sparkling water can be pricey, so consider investing in a Soda Stream! We've had ours for years and it saves us money AND is better for the environment!
What about the long term savings of eating a low carb diet?
Giving up sugar is a major part of this way of eating, which is good for both your weight, skin, and teeth (which will keep your dentist happy)! If you are able to lose weight on this diet AND sustain it, then you may well end up with smaller medical bills – and your health insurance premiums might even get cheaper!
Just something else for you to think about!
Did I miss anything that you do to save money? Let me know in the comments!
Main image credit: ID 103770168 © Tero Vesalainen | Dreamstime.com