Do you love low carb meatballs? Here are the best recipes for you to try! They are all gluten free and keto friendly, too!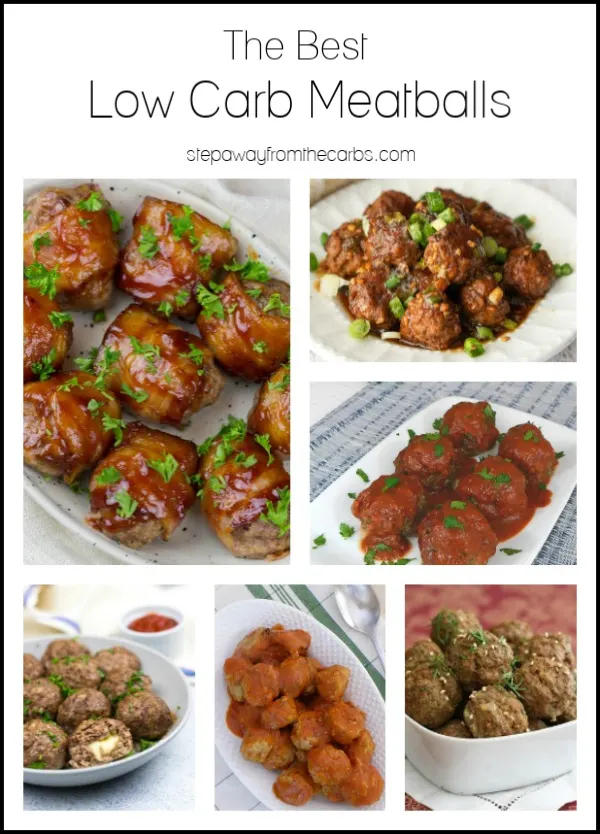 This post may contain affiliate links.
Meatballs are a classic family favorite – and it doesn't take much to make them keto friendly. A typical recipe would include breadcrumbs, but there are several alternatives you can use:
Traditional meatballs are usually made from ground pork, beef, or a mixture, but in this collection of recipes I really wanted to highlight all the different meats that you could use. How about ground chicken, lamb, or turkey? And there are so many flavor variations, too!
You can serve meatballs as a main meal, together with some keto noodles or veggies, but they also work well as an appetizer or on a party buffet table. Just provide some toothpicks and napkins and let your guests dig in!
So let's check them out!
The Best Low Carb Meatballs
Plus… Bacon Wrapped Burger Skewers – OK so not technically a meatball, but a burger skewer is pretty similar, so I figured you might like it!
Here are some fantastic meatball recipes to try from some of my favorite bloggers!
Keto Meatball Minestrone from Beauty and the Foodie
Mongolian Beef Meatballs from My Life Cookbook
Chicken and Zucchini Meatballs from Divalicious Recipes
Chicken Piccata Meatballs from All Day I Dream About Food
Baked Buffalo Chicken Meatballs from Jennifer Banz
Swedish Meatballs from Low Carb Maven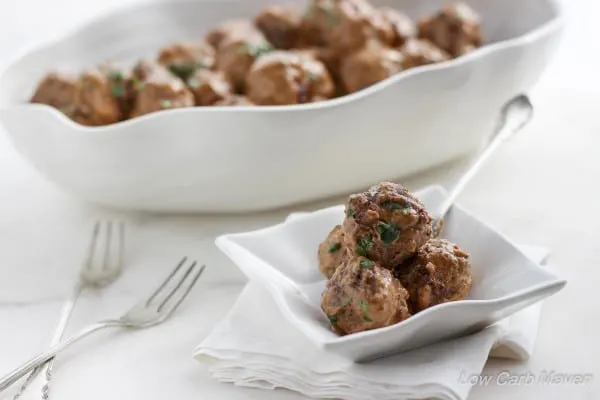 Cranberry Meatballs from Kimspired DIY
Beef Heart Meatballs from Primal Edge Health
Spicy Lamb Tandoori Meatballs from All Day I Dream About Food
Keto Pumpkin Meatballs from Low Carb – No Carb
Turkey Sausage Meatballs with Cranberry Sauce from the Keto Queens
Did I feature your favorite meatball recipe? If not, let me know in the comments!