If you're looking for the best low carb wraps – you've come to the right place! Here's a full guide to the best wraps to buy or to make at home!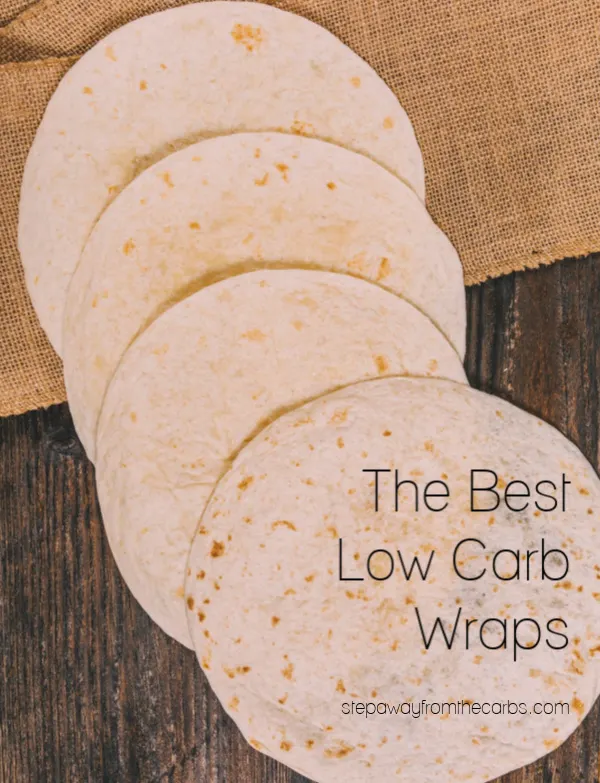 This post may contain affiliate links.
I use low carb wraps and tortillas ALL THE TIME! Whether it's for quesadillas, tortilla chips, snacks, or even to replace pasta in a lasagna – I've tried it! If you're looking for inspiration, check out these 12+ Ways To Use Low Carb Wraps: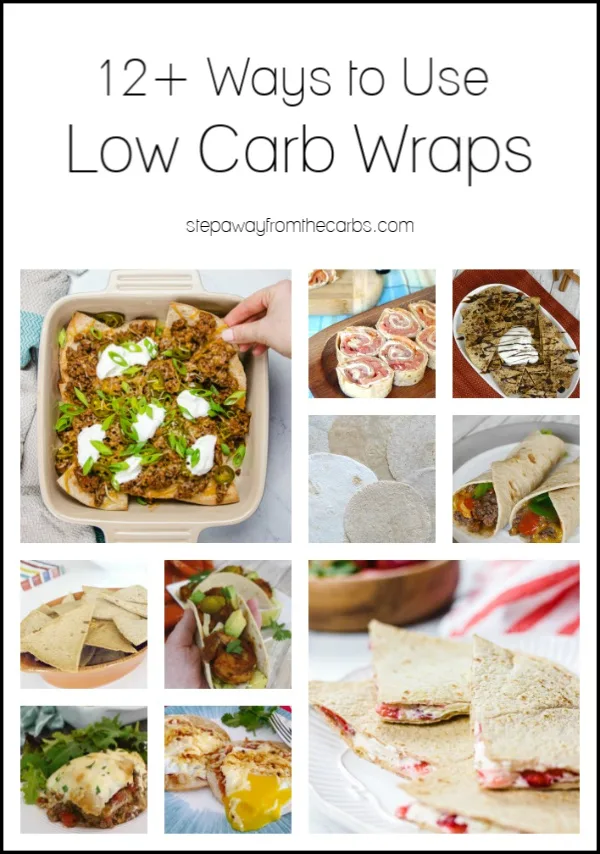 I usually buy low carb tortillas as they're so easy to come by – but there are so many other types of wraps! And of course, you can make your own! I've included a couple of my own recipes and a huge variety from some of my favorite low carb bloggers.
The Best Low Carb Wraps to BUY
Low Carb Tortillas – I use these most commonly, so I wrote a review on seven different brands! But for quick reference, my favorites are Mission Carb Balance (available in many grocery stores in the US), Mama Lupe's and La Banderita!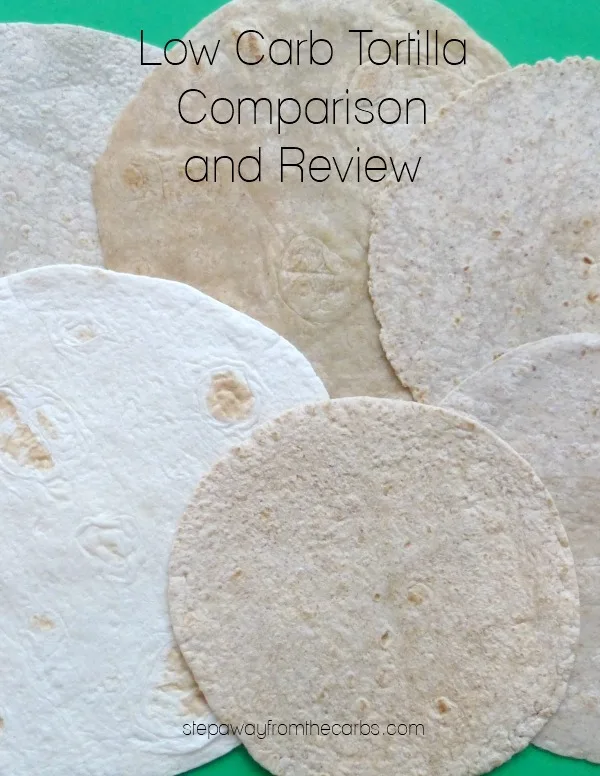 NuCo Coconut Wraps – The organic wraps are available from Amazon or Netrition. They have a few flavor varieties (like turmeric!) and are 4g net each!
GEM Wraps – These are available in four flavors: apple kale, carrot, mango chipotle, and tomato. They're vegan, gluten free, and sugar free, with no artificial colors, flavors or ingredients. The tomato version is 4g net carbs per wrap, carrot version is 4g, apple kale 6g, mango chipotle 5g. Buy them from Netrition or Amazon – or see the tomato flavor in "action" with these Low Carb Holiday Pinwheels!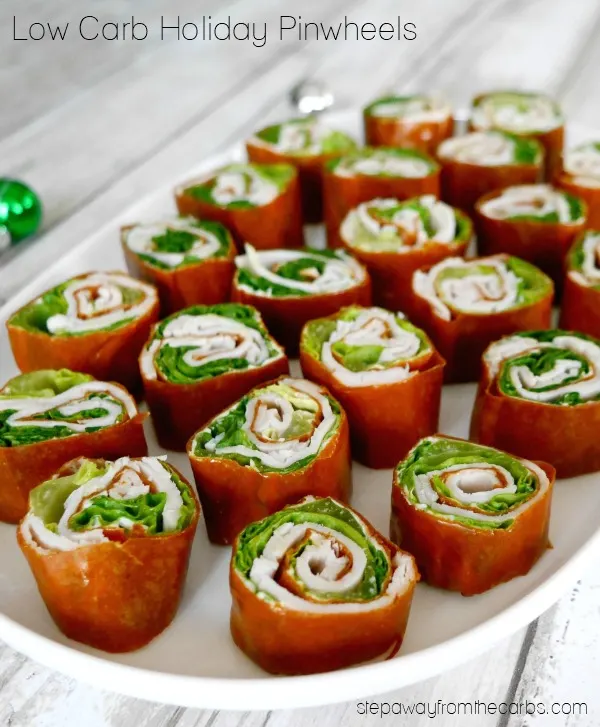 Garden Veggie Wraps from Tumaro's – They're 5g net carbs each and you can buy them from Amazon! Check out my Low Carb Feta, Red Pepper and Artichoke Wraps!
EggLife Wraps Review – I found these in my local grocery store in a range of flavors – just 0-1g net carb each. They're quite eggy-tasting, as you'd expect, but that can work for some uses!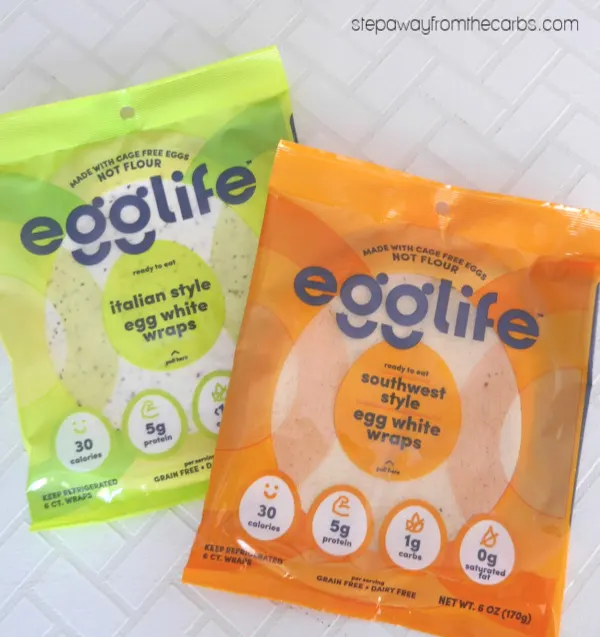 Julian Bakery Paleo Wraps – Organic, soy free, gluten free, vegan, and of course low carb! Find them (of course!) on Amazon.
Norigami Soy Wraps – I bought the chili flavor from Amazon but they also make sesame seed and chia seed versions. They're made with egg and are less than 1g carbs each! They seem thin and papery at first, but actually really good to eat. Recommended!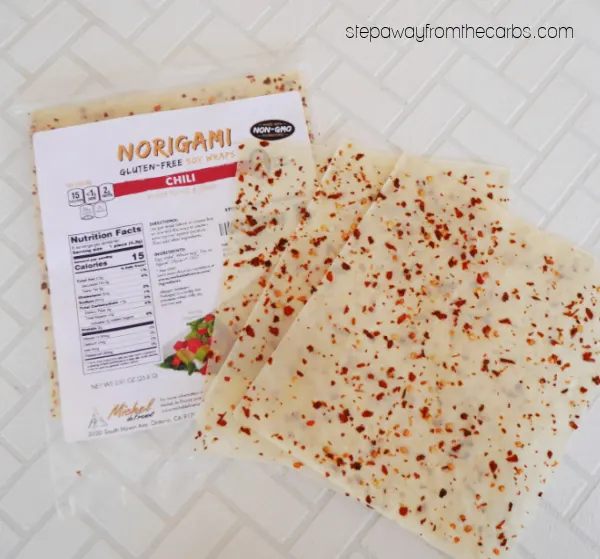 Seaweed Sheets – These may not work with every filling, but as they're zero carb I'm sure you can make them work with plenty! I'm thinking tuna mayo, cucumber, and green onions would be a great combination! Buy them in Asian supermarkets, Amazon, and many grocery stores.
Kbosh Keto Crusts – They have a huge variety of flavors, and they all contain 3g net carbs total. They're not only for pizzas – they make great wraps, too! Buy them direct from their site, alternatively a few varieties are available on Amazon.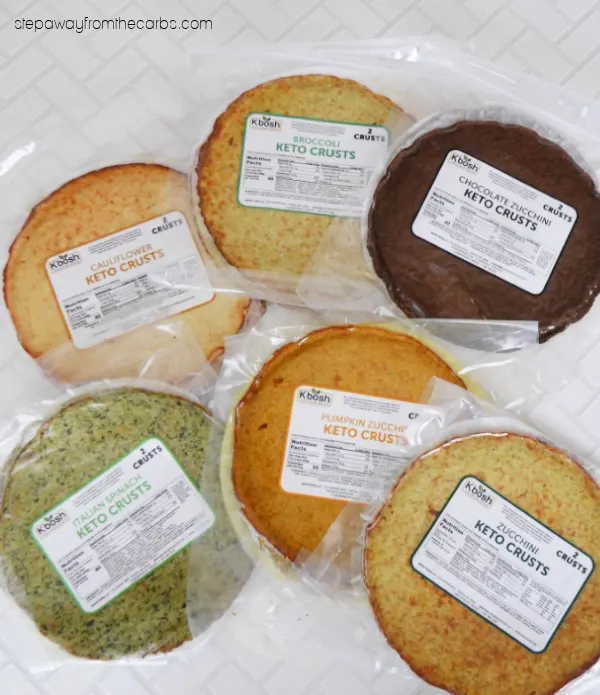 Crepini Egg Wraps – I found these in CostCo – and they're ZERO CARB! As the name suggests, they are very thin and crepe-like, plus they're gluten free, too!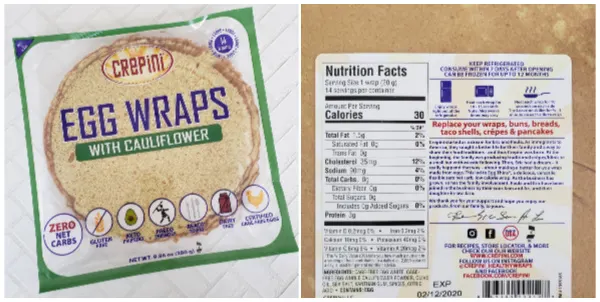 Update: Jicama Wraps from Trader Joes! 1g net carb for two wraps, and the only ingredient is the jicama! See them "in action" in my Jicama Spring Roll recipe.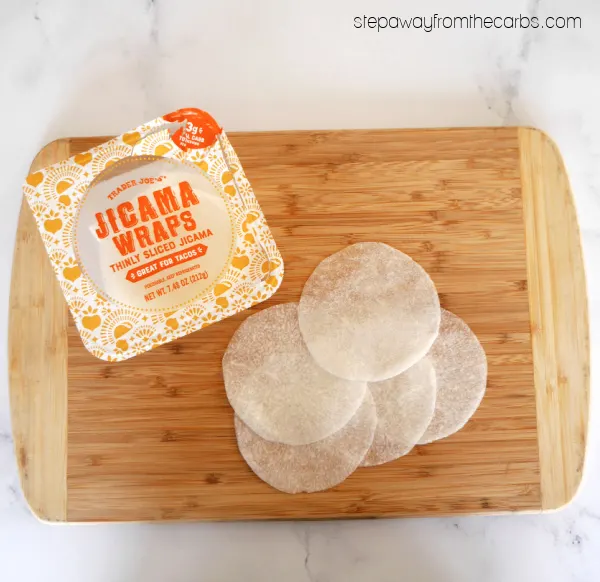 The Best Low Carb Wraps to MAKE
Lettuce wraps – Easy and healthy! I'm a huge fan as you can tell from my recipes like Chicken Pesto Wraps and my Steak Lettuce Wraps!
Egg Wraps – They're kind of like making a very thin omelet! Find out how to make them here: Low Carb Egg Wraps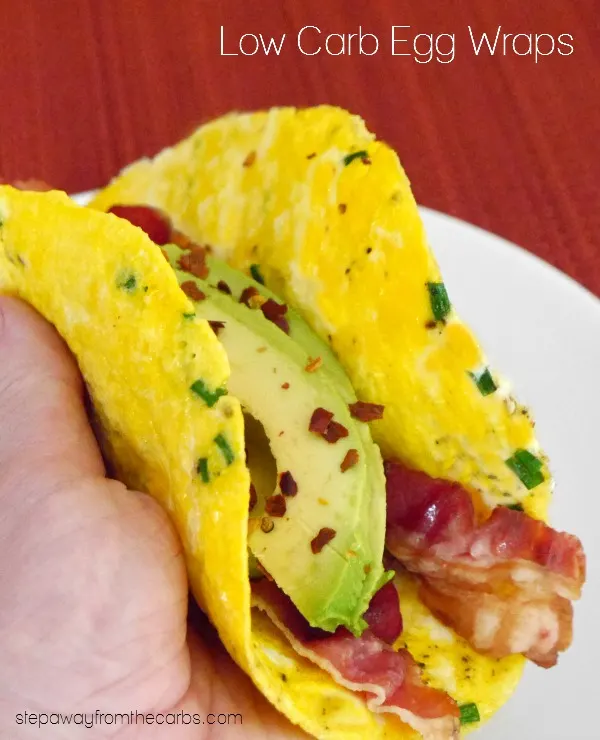 Keto Tortillas – from KimSpired DIY
Flaxseed Keto Wraps from Sugar Free Londoner
Low Carb Tortilla Wraps from Divalicious
Low Carb Coconut Tortillas from Wholesome Yum
Rainbow Collard Green Wraps from Easy and Delish
Almost Zero Carb Wraps from Low Carb Maven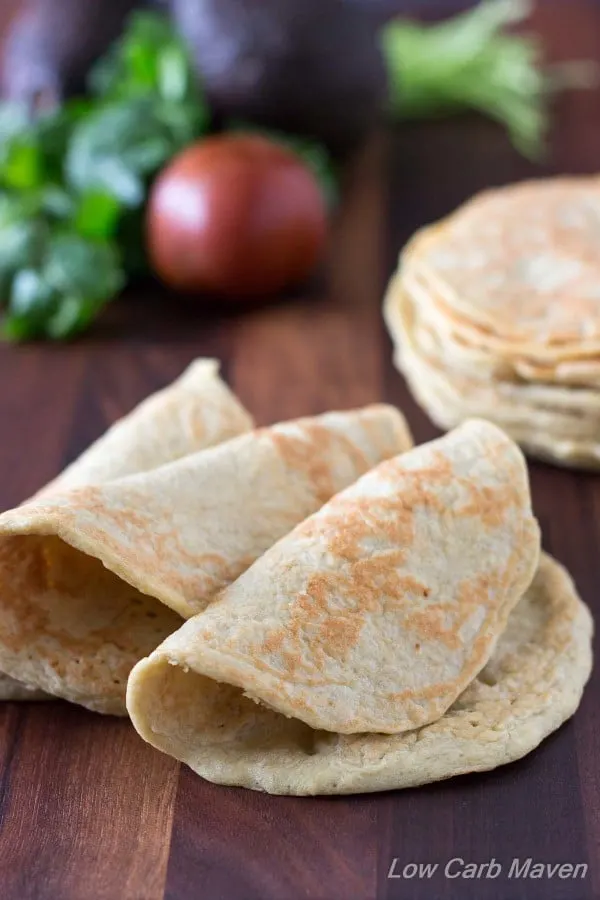 Cauliflower Tortillas from Low Carb Yum
Keto Flour Tortillas from Bobbi's Kozy Kitchen
Low Carb Tortillas from Simply So Healthy
Which one will you try first? Did I miss your favorite low carb wrap? Let me know in the comments!
(Main tortilla image from FreePik)