Everyone loves cookies, right? I have over 30 low carb cookies for you to try – this is such an awesome collection of recipes and store-bought treats!!!
The following post contains affiliate links, which means that at no extra cost to you I can make a tiny bit of money to help support this blog. Thank you!
So from listening to you, my readers and fans, I know how much you love cookies. I know that I do! So I thought I'd put all my favorite recipes and products all in one place – so we can all share our ideas!
And I'm sure we all love the idea of making our own from scratch, but sometimes there just isn't the time. So before we get to the recipes, I wanted to share the top cookies that you can buy (I say store-bought but of course I mostly mean online stores)!
The Best Store-Bought Low Carb Cookies
By the way, if you're looking for some low carb cream cheese frosting, you'll love my easy zero carb recipe!
Low Carb Cookie Recipes for You to Try:
Low Carb Cranberry and Almond Cookies – perfect for the holidays!
Cloud Cookies with Blueberries and Chocolate Chips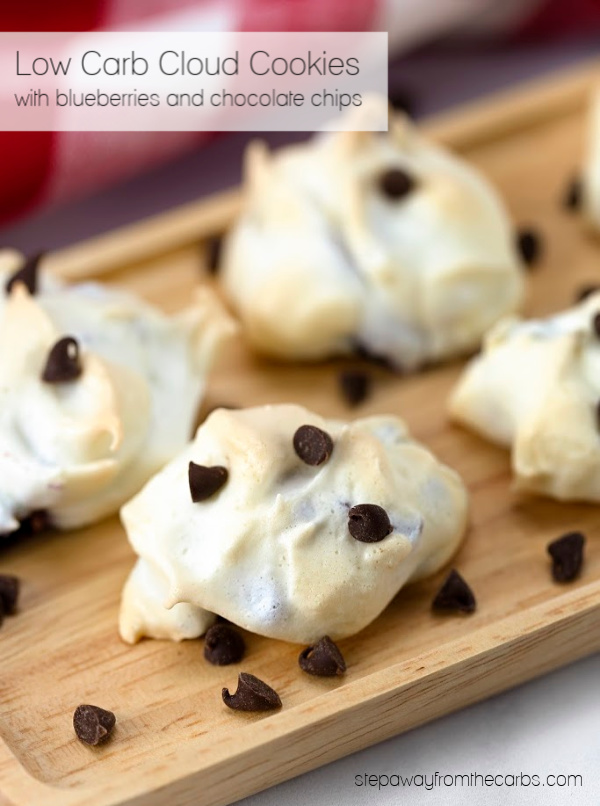 Hazelnut and Chocolate Chip Cookies
Easy Pecan Cookies – with video tutorial!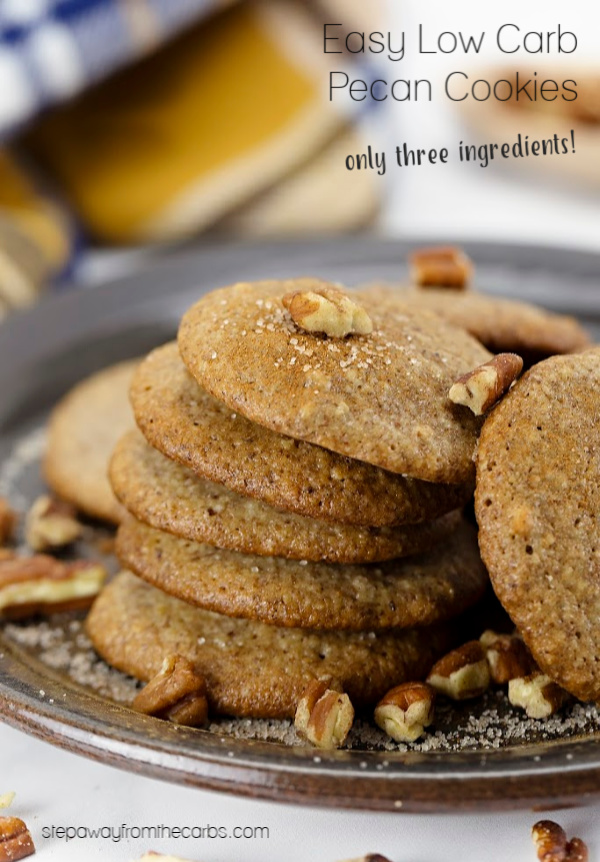 Low Carb Chocolate Chip Cookies – made with Fathead dough!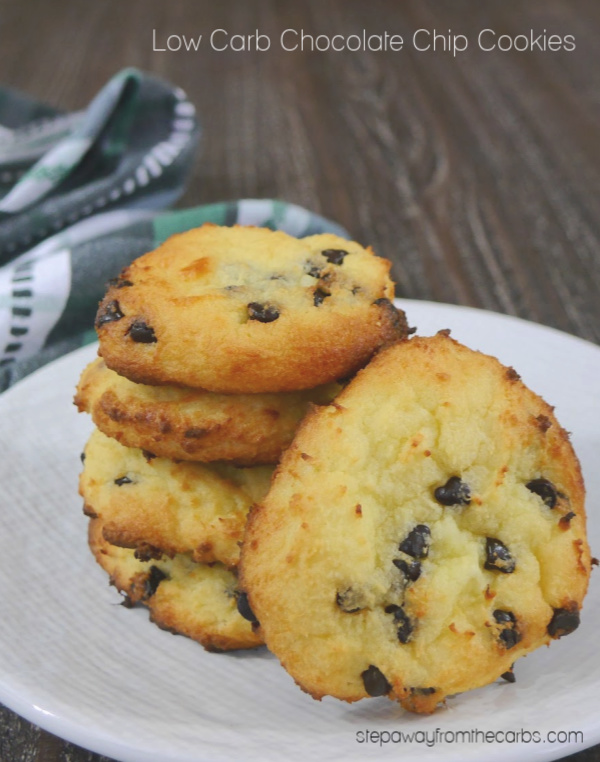 Low Carb Almond and Chocolate Cookies
Low Carb Skillet Cookie – perfect for sharing!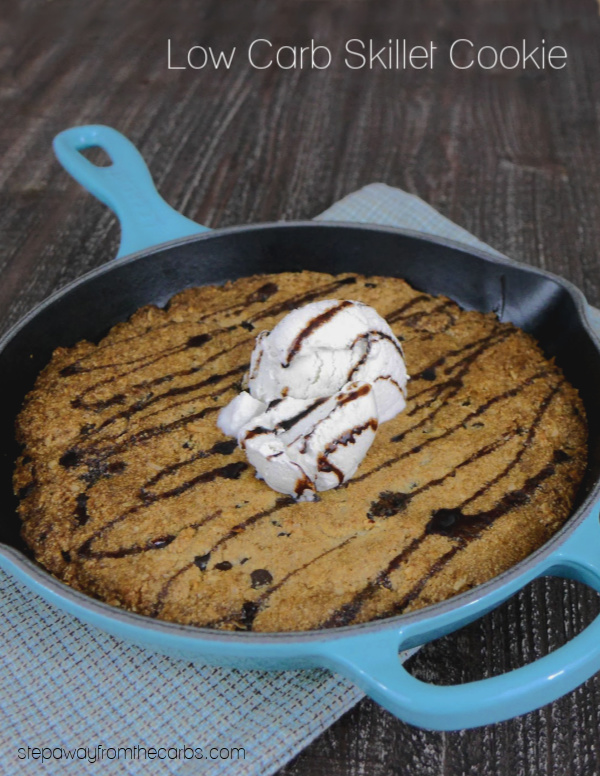 Kolacky Cookies – my version of the traditional Polish Christmas treat!
And an honorable mention to these Keto Cookie Cheesecake Bars!
Update: Check out my new recipe for low carb icing and glaze! It would be great with many of these cookies!
My Favorite Cookie Recipes from Other Bloggers:
Peanut Butter Cookies from Kalyn's Kitchen
Nut-Free Keto Gingerbread Cookies from KetoDietApp
Butter Pecan Cookies from Joy Filled Eats
Raspberry Thumbprint Cookies from Sugar Free Londoner (shown below)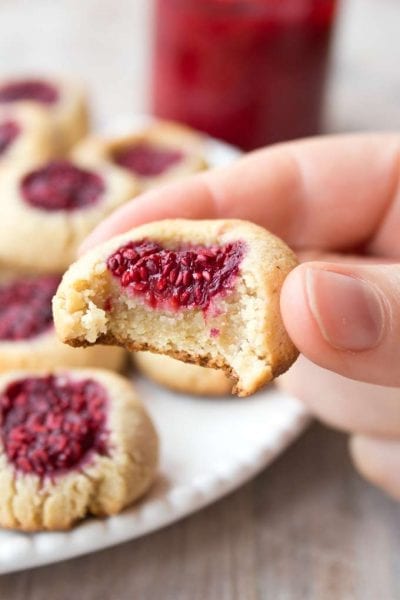 Low Carb Sugar Cookies from Simply So Healthy
Chocolate Cookies with Sesame Seeds from Low Carb Maven
Cranberry Almond Biscotti Cookies from Low Carb Yum
Easy Chocolate Chunk Nut Butter Cookies from Beauty and the Foodie (shown below)
Keto Cinnamon Swirl Cookies from Keto Diet App
Fudge Cookies from Keto Adapted
Five Minute Magic Keto Cookies from Joy Filled Eats (shown below)
Keto Almond Butter Brownie Cookies from Sugar Free Londoner
Thin Mint Cookies from Simply So Healthy
Sugar Free Oatmeal Cookies from Low Carb Maven
5-Ingredient Keto Green Cookies from Keto Diet App
Did I feature your favorite cookie or recipe? Let me know in the comments!