If you're looking for low carb Christmas desserts, you've come to the right place! All keto friendly, sugar fee, and gluten free recipes!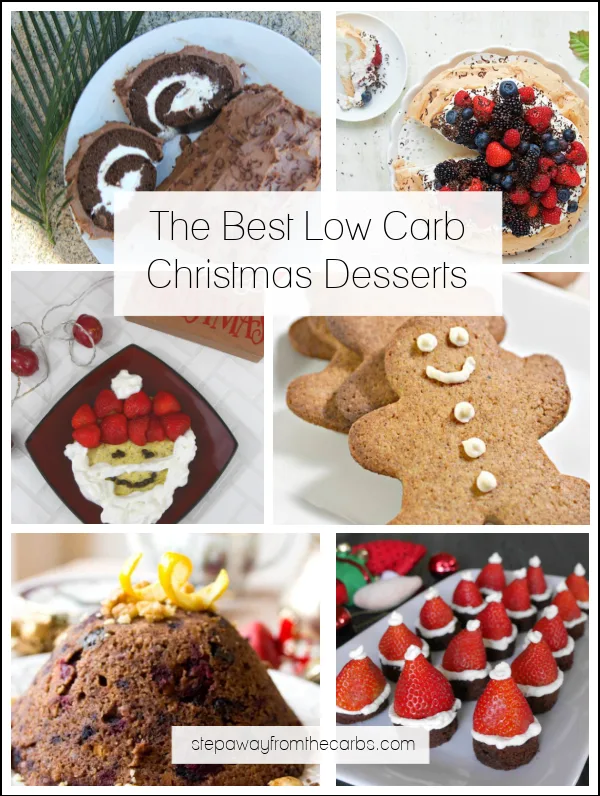 This post may contain affiliate links.
Like any major holiday, Christmas can be a time for food indulgence – but that doesn't mean that it has to be high in carbohydrates! To get you ready for the festive season, I have compiled a list of fantastic dessert recipes for you to try – both from my site and from some of my favorite bloggers.
You'll find low carb alternatives to traditional recipes like Yule Log and an English Christmas Pudding. There are desserts with cranberries, chocolate, peppermint, and of course several with a Santa theme! I've put my Santa Hat Brownies up first because they are SO popular!
Don't want to make your festive treats? Here are some ideas of desserts to buy:
Check out my full collection of low carb Christmas recipes!
Keto and Low Carb Christmas Desserts
Christmas Dessert Recipes