Here are the best keto Christmas drinks for you to enjoy! There are both alcoholic and non-alcoholic recipes – and they're all low carb and sugar free!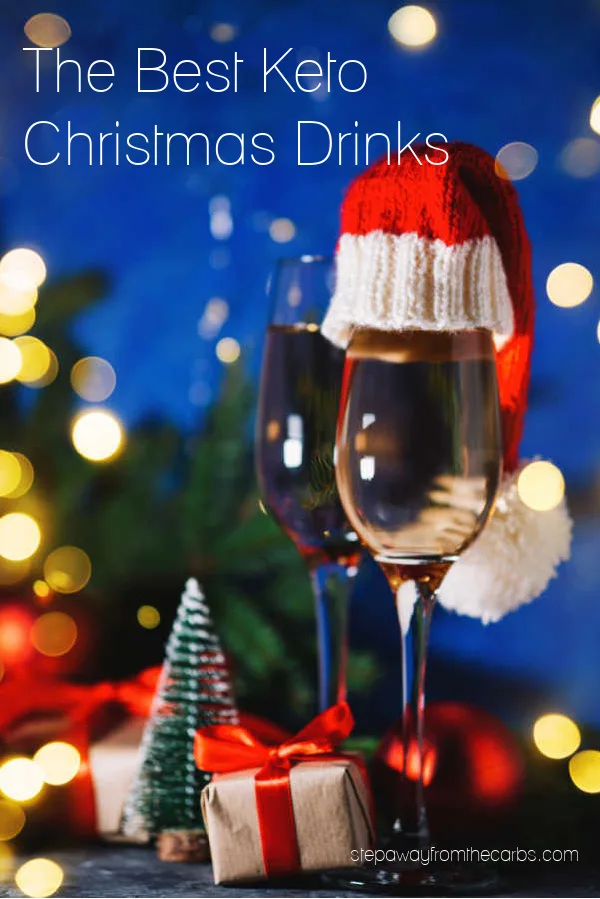 This post may contain affiliate links.
Whether you're looking for a warming drink to enjoy by a log fire, or a celebratory cocktail, here are the best low carb and keto friendly recipes. But first, here are some products and ideas that you might like to get ready:
I've split the recipes into alcoholic and non-alcoholic for your convenience. In the alcohol list you'll find festive cocktails, egg nog, mulled wine, boozy Jel shots, and more. In the non-alcoholic list, look out for warming hot chocolates, coffees, teas, and cider!
Cheers!
Alcoholic Christmas Drinks
Alcoholic Keto Christmas Drinks
Non-Alcoholic Christmas Drinks
Non-Alcoholic Keto Christmas Drinks
Did I feature your favorite low carb Christmas drink? If not, let me know!