Here's an amazing collection of over 45 festive low carb Christmas treats, including candy, baked goods, drinks, cookies, desserts and more!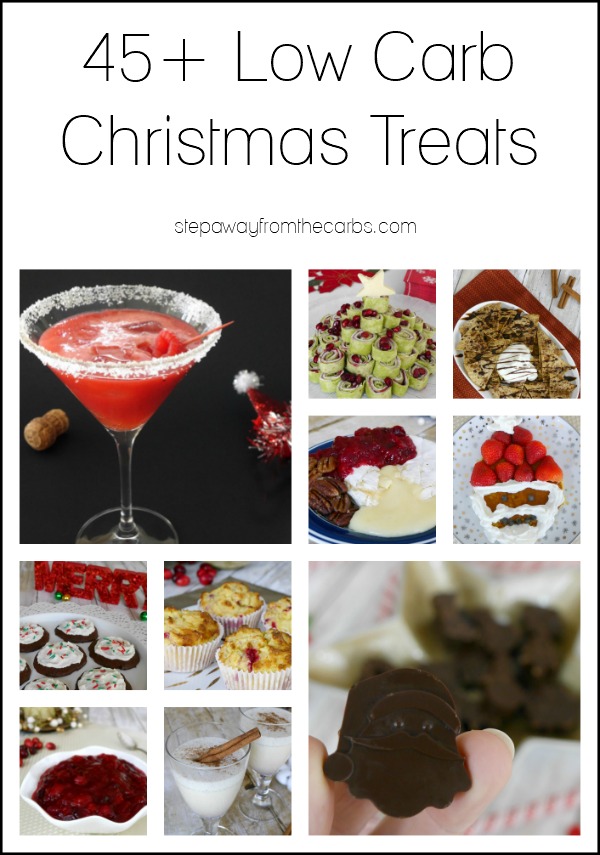 The following post contains affiliate links, which means that at no extra cost to you I can make a tiny bit of money to help support this blog. Thank you!
Christmas is a time for celebrating with friends and family, so don't let your low carb diet spoil the fun! I'm definitely an advocate for treating yourself on special occasions – but make sure you have the right treats to hand. So here's a fantastic list of homemade and store-bought low carb Christmas treats for you to try!
Low Carb Christmas Candy
Low Carb Christmas Chocolates from Step Away From The Carbs
Low Carb Buckeyes from Briana Thomas
Low Carb Walnut and Brandy Truffles from Ditch the Carbs
Low Carb Chocolate Rum Balls from Low-Carb, So Simple
Low Carb Chocolate Bark with Pistachios and Cranberries from Step Away From The Carbs
ChocoPerfection Variety Pack available from Amazon

Low Carb White Chocolate Coconut Fudge from Sugar-Free Mom
Low Carb Chocolate Dipped Pecans from Step Away From The Carbs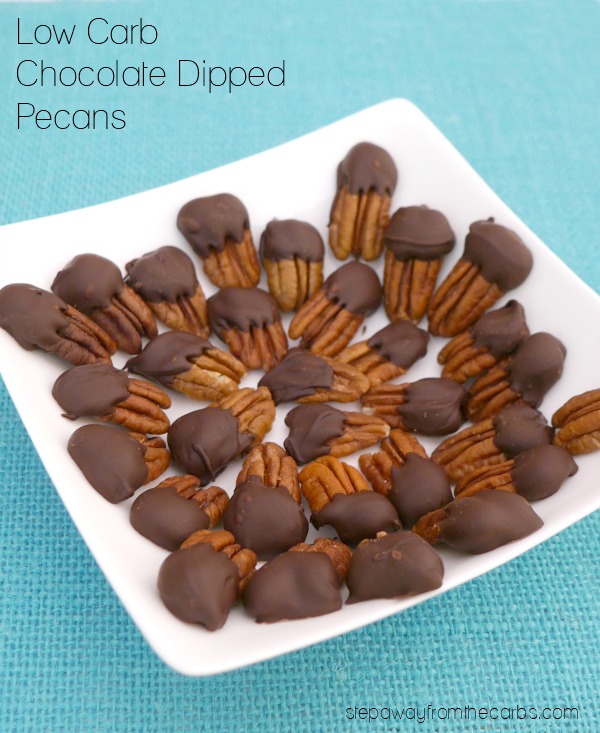 Snickerdoodle Cookie Dough Balls from Whole New Mom
ChocZero Chocolate Bark available from Amazon
Sugar Free Spiced Almonds from Ditch the Carbs
Chocolate Hazelnut Truffles from Step Away From The Carbs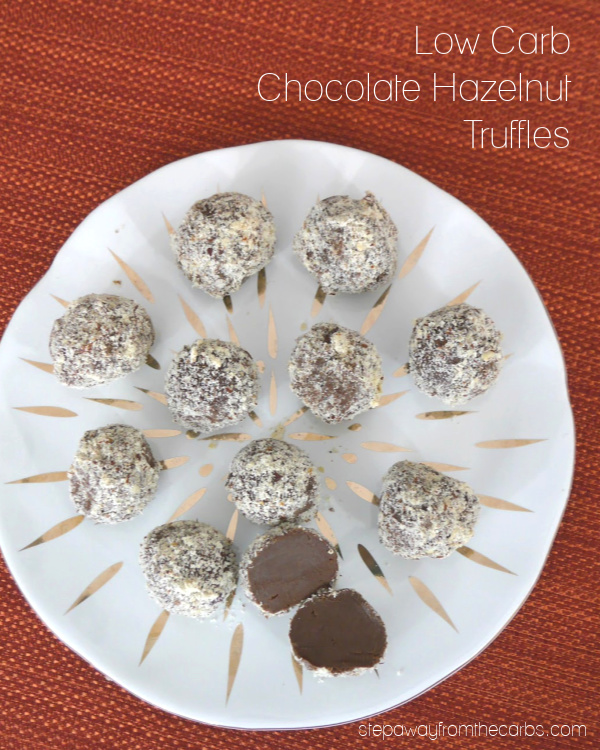 Low Carb Christmas Baked Goods
Low Carb Cranberry Bread from Low Carb Yum
New Hope Mills Sugar Free Orange Cranberry Muffin and Bread Mix available from Amazon
Low Carb Protein Cinnamon Rolls from Clean 'N Dirty Treats
Low Carb Gingerbread Cupcakes from Sugar Free Londoner
Leftover Cranberry Sauce Muffins from Step Away From The Carbs
Low Carb Cranberry and Orange Scones from Step Away From The Carbs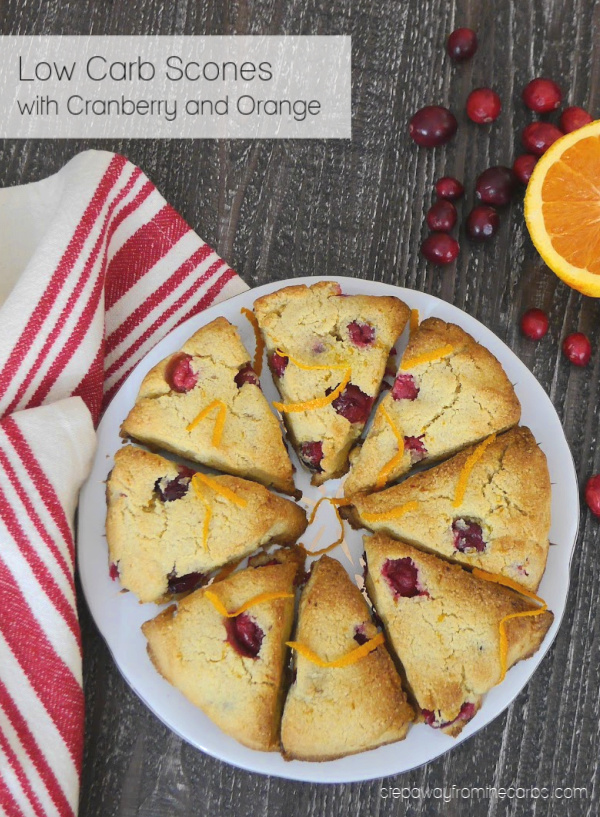 Cranberry and Orange Coffee Cake from All Day I Dream About Food
Love-The-Taste Low Carb Bread Cinnamon available from Amazon

Low Carb Santa Hat Brownies from Step Away From The Carbs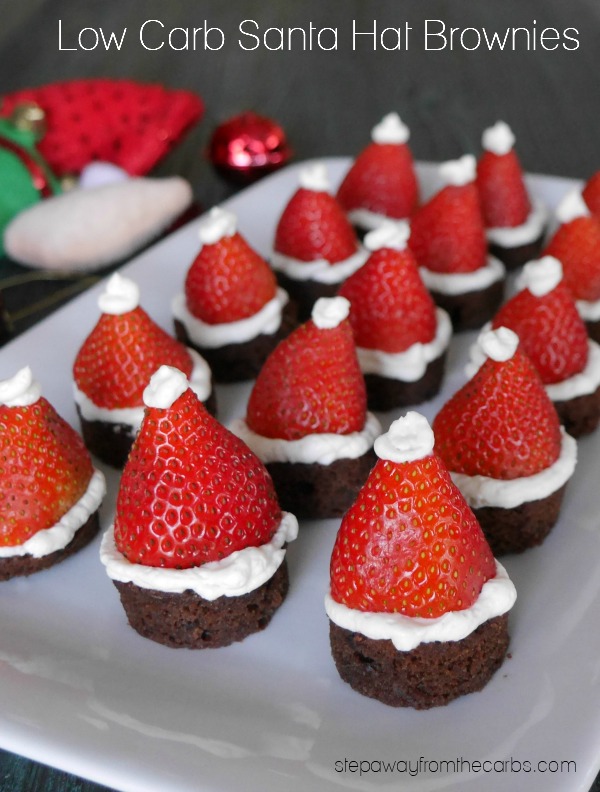 Low Carb Christmas Cookies
Low Carb Triple Peppermint Chocolate Biscotti from A Sweet Life
Low Carb Spicy Molasses Cookies from Sugar Free Mom
Low Carb Chocolate Holiday Cookies from Step Away From The Carbs
Low Carb Classic Gingerbread Men from All Day I Dream About Food
Low Carb Cranberry Almond Cookies from Step Away From The Carbs
Low Carb Cookie Cut-Outs from Keto Adapted
Low Carb Cranberry Ginger Butter Cookies from All Day I Dream About Food
Low Carb Almond and Cranberry Cookies from Step Away From The Carbs
Low Carb Christmas Desserts
Low Carb Santa Pancakes from Step Away From The Carbs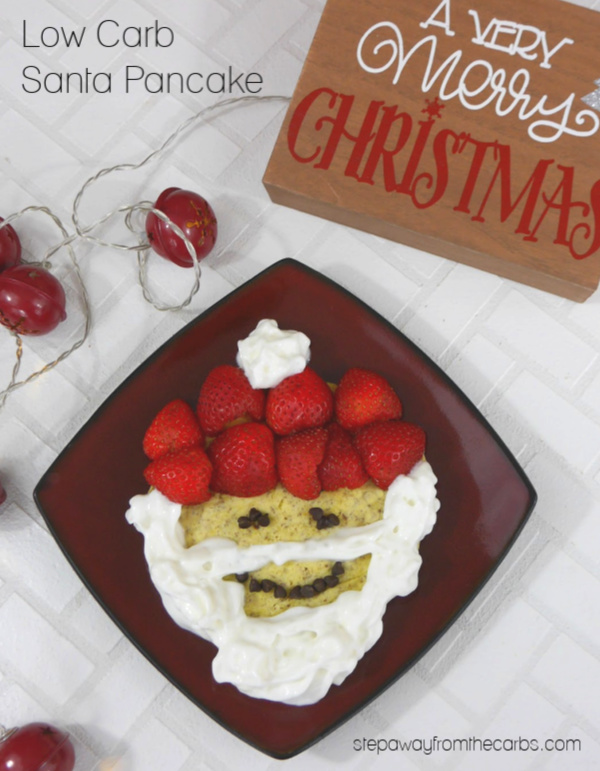 Low Carb EggNog Cheesecake from Low Carb Luxury
Low Carb Christmas Pudding from Sugar Free Londoner
Holiday Berry Pavlova from Keto Diet Blog
Low Carb Peppermint Cheesecake Pie from Sugar Free Mom
Chocolate Yule Log from Divalicious
Low Carb Christmas Savory, Snacks and Sauces
Low Carb Cranberry Sauce from Step Away From The Carbs (with video tutorial!)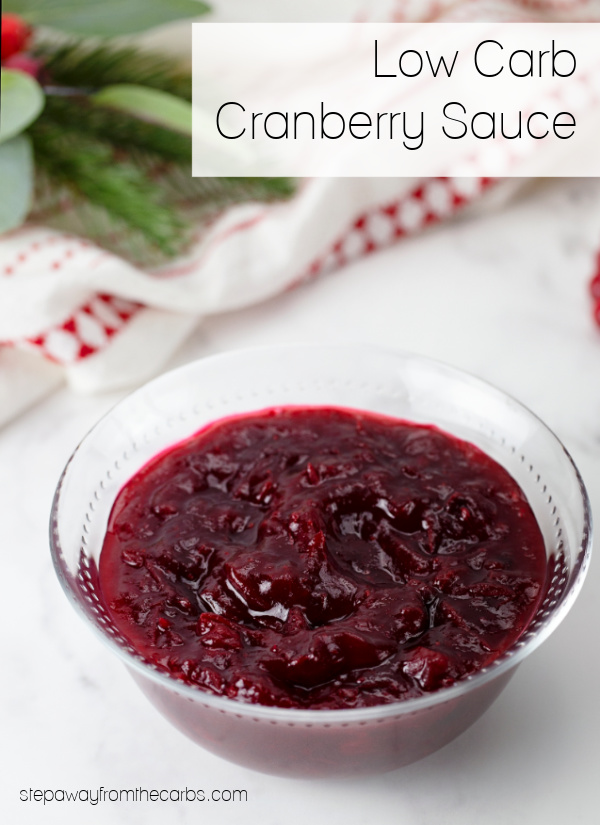 Low Carb Cranberry Sauce Mix available from LC Foods
Low Carb Brie and Cranberry Bombs from Step Away From The Carbs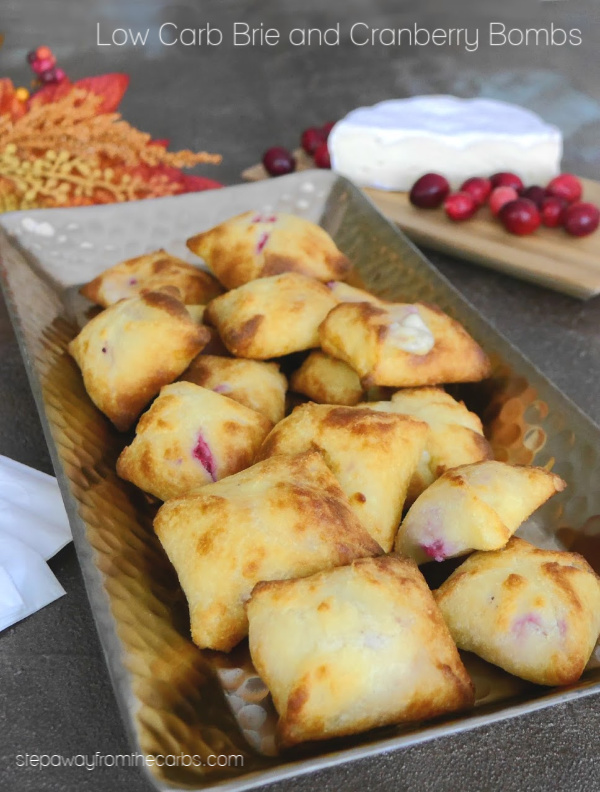 Low Carb Cranberry Cream Cheese Dip from Step Away From The Carbs
Low Carb Cinnamon Chips from Step Away From The Carbs
Low Carb Cranberry Glazed Ham from All Day I Dream About Food
Low Carb Pigs in Blankets from Step Away From The Carbs
Christmas Deviled Eggs from Step Away From The Carbs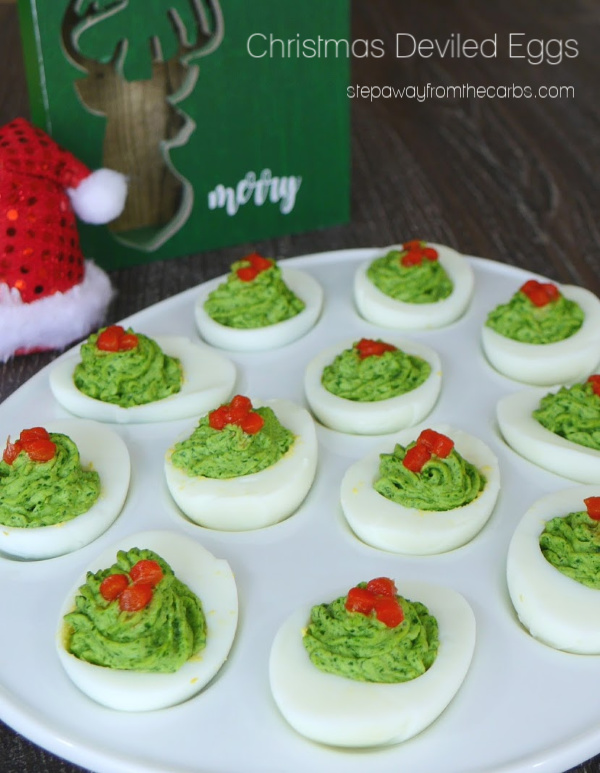 Low Carb Christmas Tree Platter from Step Away From The Carbs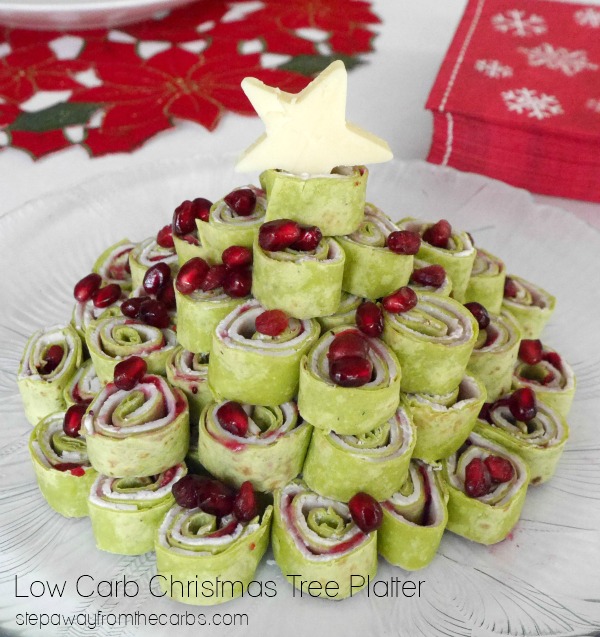 Whole Roasted Duck from Step Away From The Carbs
Baked Camembert with Cranberry Sauce and Caramelized Pecans from Step Away From The Carbs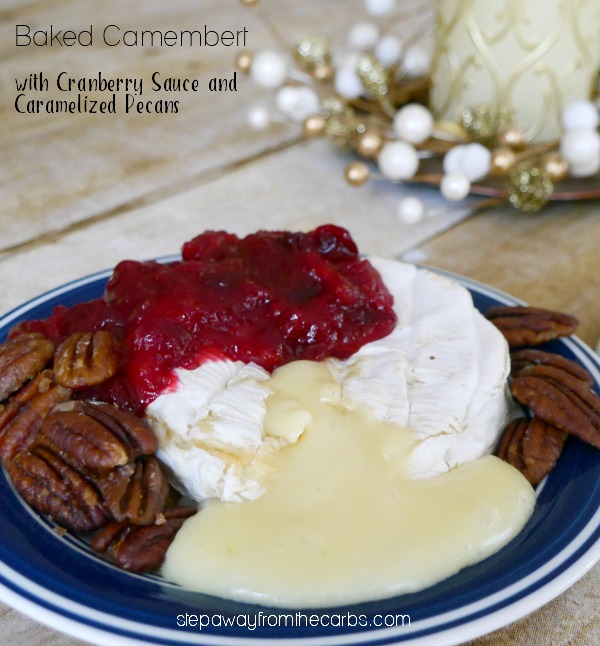 Low Carb Christmas Drinks
Low Carb Egg Nog from Step Away From The Carbs
Low Carb Holiday Raspberry Mimosa from My Life Cookbook
Low Carb Chocolate Peppermint Cocktail from Step Away From The Carbs
Low Carb Holiday Cocktails from CarbSmart
Snowflake Cocktail from Step Away From The Carbs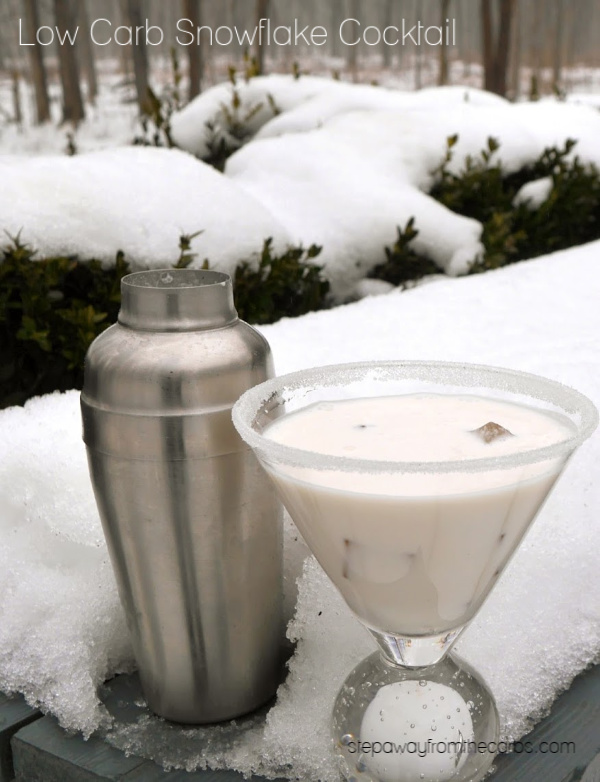 Low Carb Frozen Gingerbread Hot Chocolate from Step Away From The Carbs
Low Carb Santa Cocktail from Step Away From The Carbs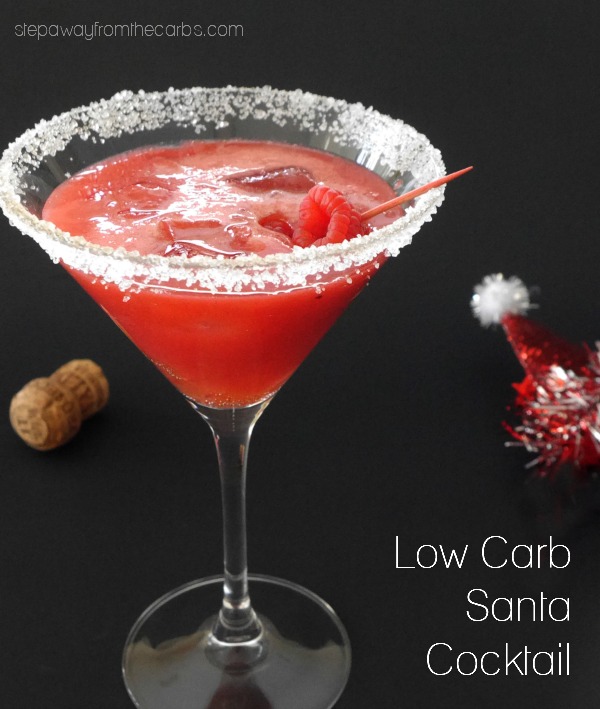 Low Carb Christmas Cookie Martini from Lowcarb-ology
Gingerbread Spice Coffee from Low Carb Yum
45+ Low Carb Christmas Treats #lowcarb #lowcarbchristmas Click To Tweet
Save
Save
Save
Save
Save
Save
Save
Save
Save
Save