Have you tried Simply Delish? It's a range of keto-friendly jel desserts and pudding mixes – and here's everything you need to know about them!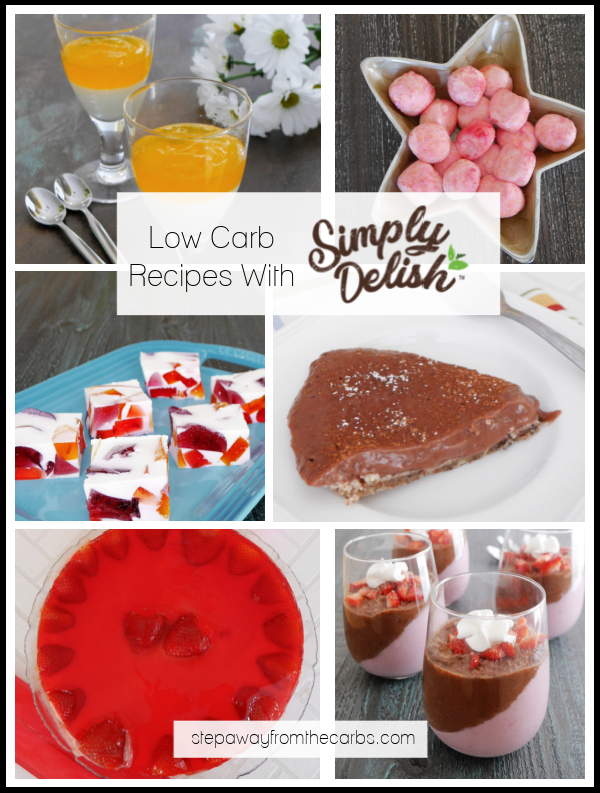 Although this post contains affiliate links, it has not been sponsored by Simply Delish. All opinions are my own. By using my affiliate links I can make a tiny bit of money to help support this blog. Thank you!
I first tried Simply Delish products back in November 2020, but they actually started in 2011! They offer both instant pudding mixes and jel dessert mixes. Here's a bit more information about them:
Why Simply Delish?
Sugar free
Aspartame free
Plant Based
Keto certified
Non GMO Verified
Suitable for vegans
Dairy free
No artificial colors or flavors
Sweetened with erythritol and stevia
The jel desserts are zero carb, and the puddings are 4g net carbs per serving (quarter of a packet).
Simply Delish Flavors
Instant Pudding Mixes

Chocolate
Banana
Strawberry
Vanilla

Jel Desserts

Strawberry
Peach
Black Cherry
Orange
Raspberry
Lime
Unflavored
The packs are $2.99 each – but they have several Variety packs and a Build-A-Box option. PLUS you can get 10% off Simply Delish when you use coupon code SAFTC – bargain!
Low Carb Recipes with Simply Delish
As you will see below, I've pretty much used every flavor! And the Unflavored jel is super versatile – because you can add extracts and flavorings to it for a completely custom taste!
Simply Delish Giveaway
Sorry, the giveaway is now closed.