Do you eat enough fish? Try these low carb fish recipes!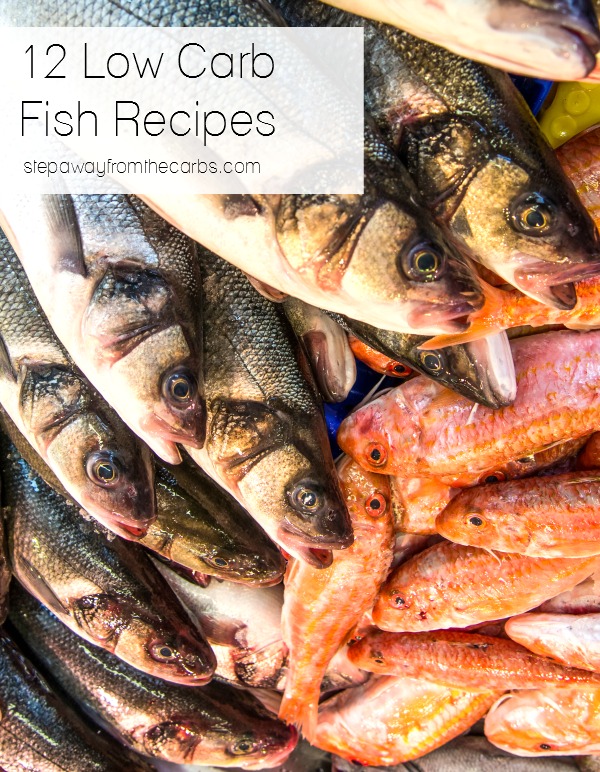 This post also contains affiliate links, which means that at no extra cost to you I can make a tiny bit of money to help support this blog. Thank you!
The American Heart Association recommends eating fish (particularly fatty fish) at least two times (two servings) a week. Personally I love fish – but for some reason never order it if I am dining out, and don't often feel like cooking it at home. So I collected all my favorite fish recipes together and I thought you'd like to get inspired, too! (oh, and I also have low carb shrimp recipes)
Oh and a quick shout-out to SeaBear – online stockist for amazing salmon, shellfish, and more!
Appetizers and Party Food
Thai Salmon Fishcakes – great flavors in these fishcakes!
Hot Crab Dip – this hot gooey dip is a definite crowd-pleaser at parties
Smoked Salmon Pinwheels – SUPER easy to make and look impressive!
Smoked Trout Pate – I've been making this simple pate with different smoked fish since I started low-carbing in 2007!
Blini – traditionally served on a pancake, you'll love this low carb version!
Main Meals
Butter-Poached Salmon with Cucumber Noodles – this recipe is SO tasty and refreshing
Crab Florentine Bake – an amazing cheesy crab dish for everyone to enjoy
Rainbow Trout with Almond Cream – the slight sweetness of the almond cream really complements the trout
Creamy Tarragon Salmon – tarragon and salmon are such a wonderful flavor combination!
Zucchini Cakes with Smoked Salmon and Eggs – this well-balanced dish is perfect for a decadent brunch
Low Carb Shrimp Tacos – make your own taco shells from low carb tortillas!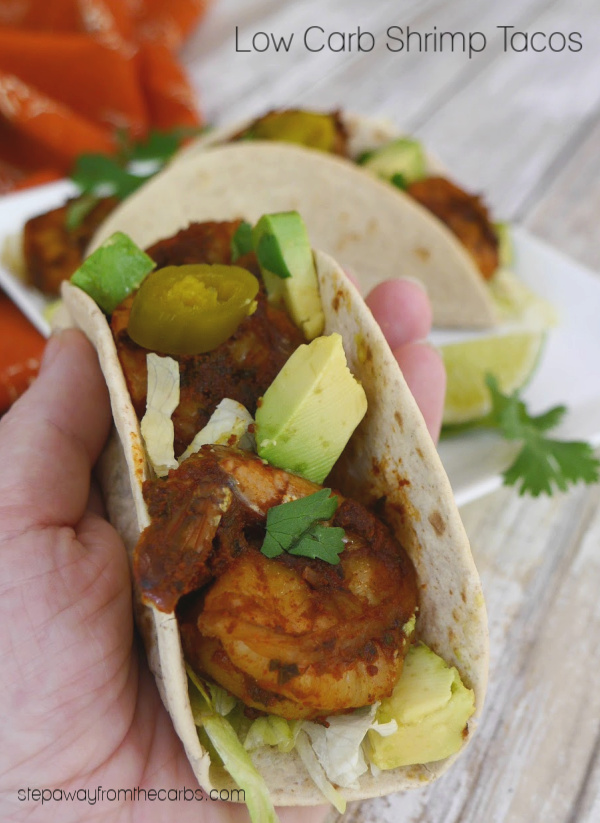 Tilapia with Parsley Anchovy Butter – the butter is easy to prepare in advance, so this is great for a midweek meal
12 low carb fish recipes for you to enjoy! #lowcarb
Click To Tweet
Save
Save
Save
Save
Save