This list of low carb ground beef recipes show you just how versatile this meat can be! They're all keto friendly, too!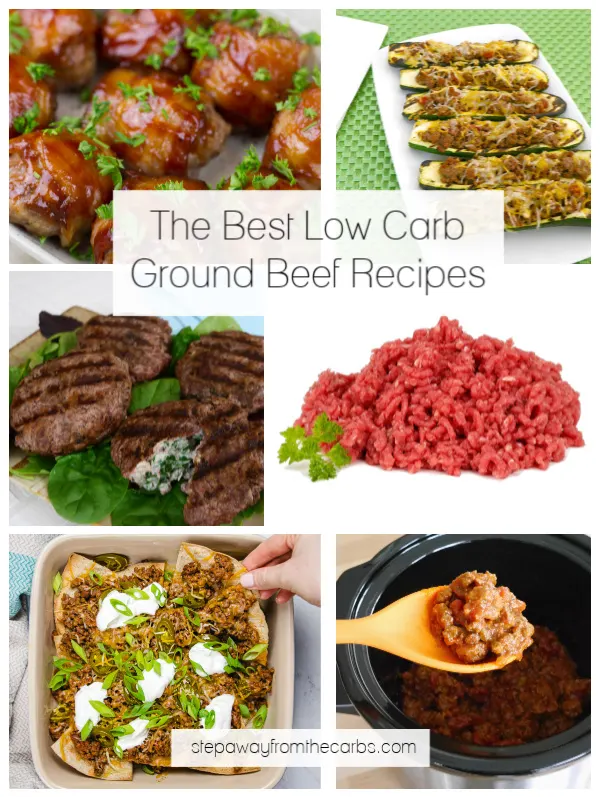 This post may contain affiliate links.
A while ago I put together a list of all my best low carb ground turkey recipes – did you see it? And it occurred to me the other day that I have a TON of ground beef recipes on my site – 24 at the last count! There are dips, burgers, skewers, salads, meatballs, soups, pies and many more!
Ground beef is so versatile, and I wanted to show you all the best ways of using it – low carb style. My favorites include the low carb lasagna and lasagna soup, and also the bacon-wrapped meatballs with a delicious barbecue sauce!
So here are the best low carb ground beef recipes!
The Best Low Carb Ground Beef Recipes
Did I include your favorite ground beef recipe? If not, let me know in the comments!