Here's the full list of the low carb party food recipes from this site, all in one handy place!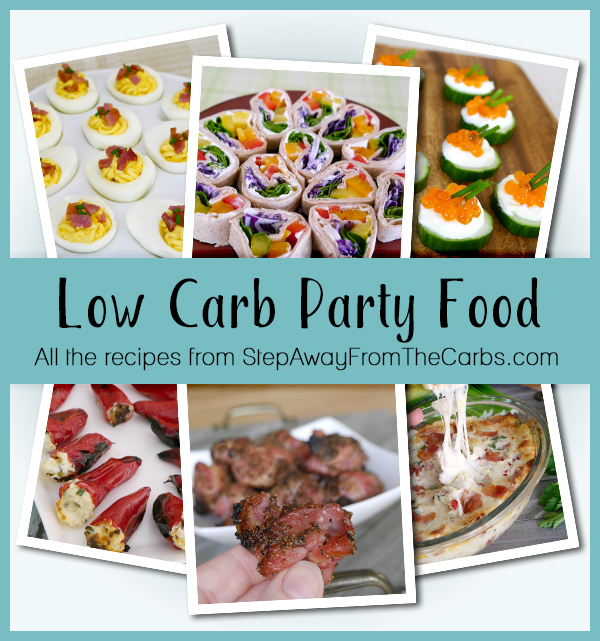 Have you ever been at a party and been confronted with so much tempting food that is loaded with carbohydrates? It can be SO frustrating, so I developed this huge list of recipes suitable for parties – either ones that you host yourself or events where you are asked to contribute a dish. Either way, make sure there are some fantastic low carb food options for you to enjoy at your next party – there are ideas suitable for both finger food, buffet tables, and grilling!
Are you looking for a different type of recipe? Go to Low Carb Recipes to see every category!
Check out the party food ebook that I wrote, too!
Save