If you love low carb spicy food – here are over 50 fantastic recipes to try! All sugar free and keto friendly!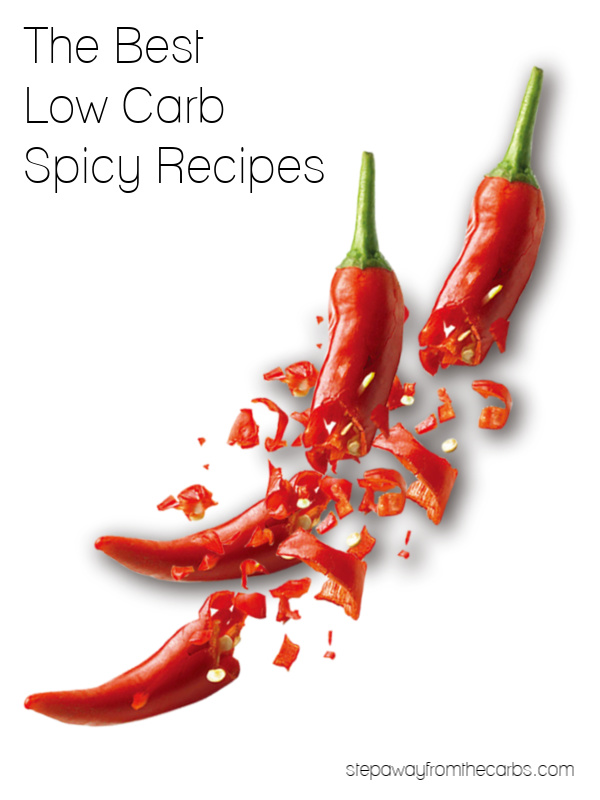 This post may contain affiliate links.

So chances that if you're reading this – you like your food with some heat to it! Hot sauce, chipotles, poblano peppers, buffalo sauce, sriracha, jalapeños, cayenne – bring it on! I like my food hotter than my family, so I usually cook meals mild, and then I have a vast range of condiments that I can shake or pour on my food!
I often combine heat with something creamy for a great flavor combination. It can be cream, Greek yogurt, cream cheese, or sour cream. All that flavor from the chili, but the edge taken off. I've even paired it with scrambled eggs – check out my recipe for Poblano and Egg dish – perfect for breakfast or brunch!
Here are low carb spicy products that you might like:
So now that you've stocked up on all things spicy, here's the recipes! You'll find sauces, appetizers, main meals, side dishes, snacks, and more!
The Best Low Carb Spicy Recipes