Here's a brief overview of low carb diets and my long term journey with this way of eating!
This post may contain affiliate links.
Your body is fueled by carbohydrates and fat. If you eat more carbs than your body needs, it converts them to fat. Low carb diets work on burning fat as fuel rather than storing fat. It does mean huge sacrifices if you are used to a "normal" diet. Starchy and sugary foods have to be eliminated, eg bread, pizza, cereal, chips, fries, bagels, pasta, candy, rice and more. You'll suddenly realize that carbs are everywhere! There are also significant amounts of carbs in common food like milk and many fruit and vegetables.
For a scientific analysis of WHY low carb diets work, check out my highly informative article: What are the Low Carb Diet Benefits that make it so good for your health?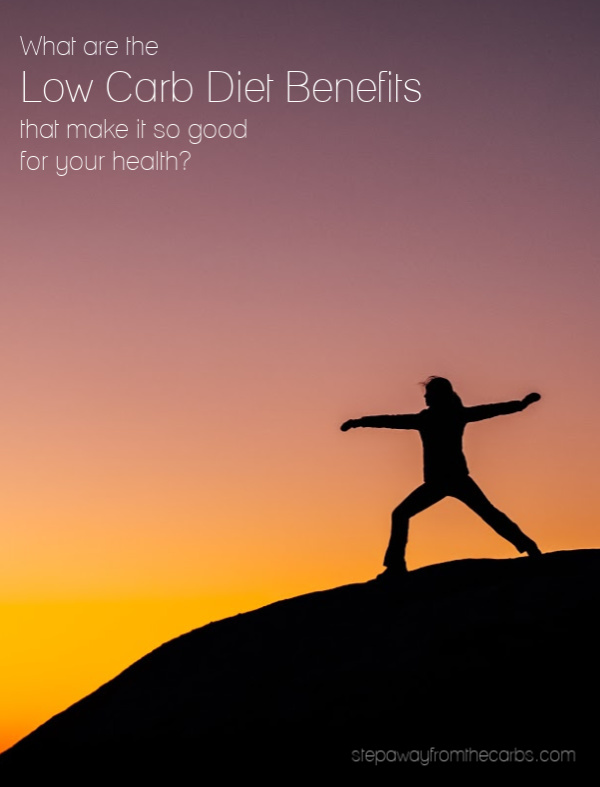 However, this way of eating certainly isn't all bad news! There are a LOT of things you CAN eat: meat, fish, cheese, eggs, butter are just some of the highlights! When I first started low-carbing in 2008, I made a list of favorite meals that I COULD have and pinned it up on a cupboard door in the kitchen. (Updated to add – I have now designed a motivational pack that includes a blank list for YOU to complete!) These included: sashimi, beef carpaccio, mozzarella and tomato salad, crispy seaweed, Thai beef salad, asparagus and Hollandaise sauce, Thai salmon fishcakes, omelets, steak, bacon, smoked salmon and cream cheese, roast chicken, fried calamari with chili and salt – and many more! These meals all had a low carbohydrate intake to start with, with very little variation required. Your list would look very different but it is a very positive thing to do.
Are you just beginning your low carb journey? Check out my guide to starting a low carb diet!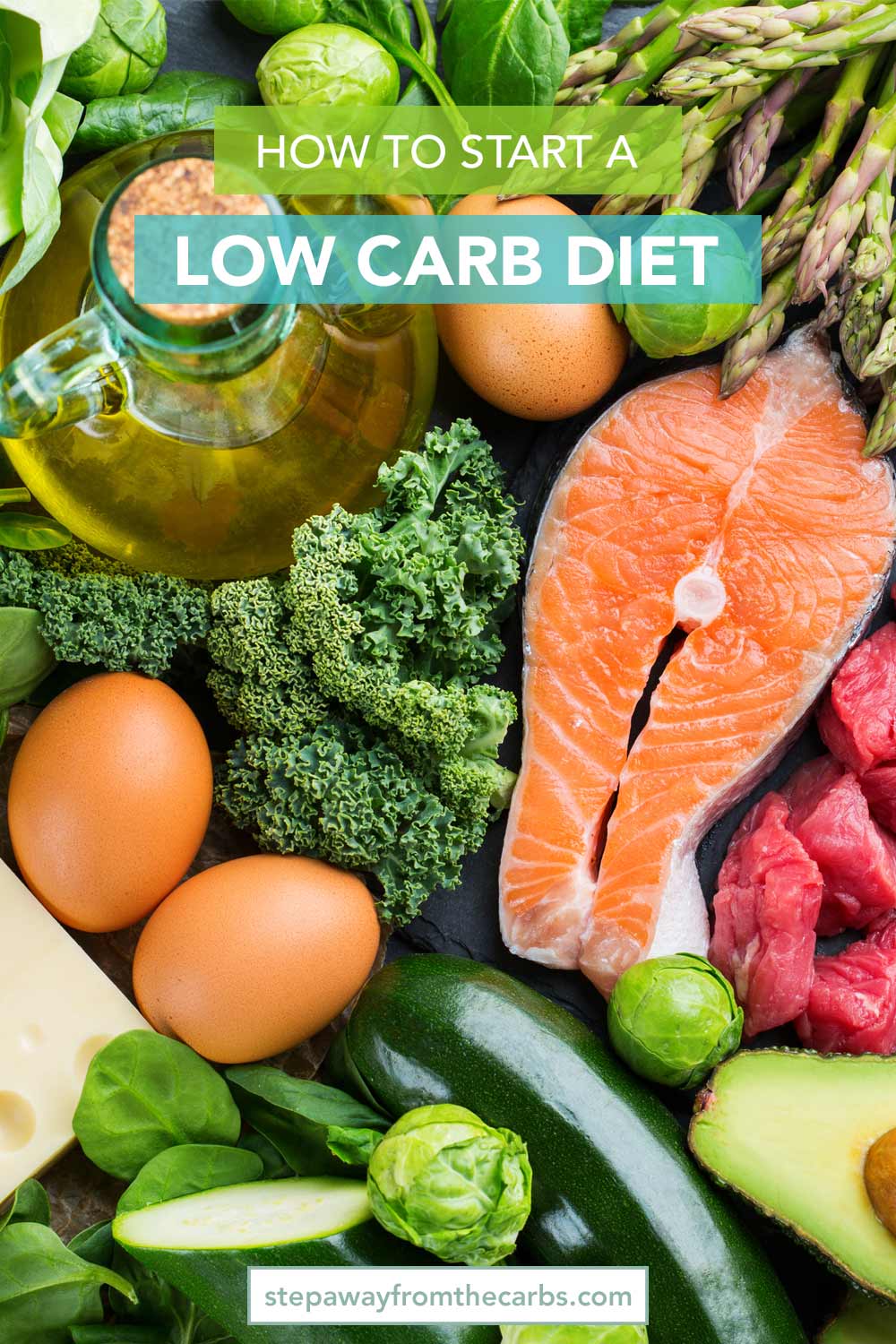 From that point on, it is a case of learning to adapt. You want to have fajitas with the rest of the family, so use low carb wraps or lettuce leaves instead of normal tortillas. You want to have scrambled egg on bagel for a weekend breakfast? Have it on some lovely thick-cut ham instead of the bagel. The food choices that you make – that seem so hard at the start – soon become normal.
Oh – and if all the new language is overwhelming you – check out my guide to Low Carb Vocabulary and Acronyms!
Over the years I have learned to work out which foods I can eat and keep the weight off. I like to "repurpose" ingredients – eg making rice out of cauliflower, or noodles out of zucchini (also known as zoodles!), but also try products from specialty low carb stores that just make life easier. I have listed some stores on my supplies page and you might also like to check out my Low Carb Shopping Guide and 14 day low carb meal plan.
Lastly, I'd like to reiterate that although I know a lot about low carb diets, I am not a health professional or dietician. There are some great resources out there – I have some low carb book suggestions or check out popular diet variations like Atkins Diet, South Beach Diet, The Paleo Diet, Primal diet, THM, Whole 30 or Ketogenic diet to see which one is right for you.
Oh – and if you're interested about the popularity of keto and low carb diets, check out this bar chart race, showing the most Googled diets from the last 5 years!
(Reproduced with permission from My Protein)
Here are some posts that you might find helpful:
Find more low carb diet resources on my information Pinterest board:
Follow StepAwayFromTheCarbs's board Low Carb Diet Information on Pinterest.
Hand and Measuring Tape Photo by Jennifer Burk on UnsplashSave
Save
Save