Do you have excess or leftover herbs? Here's my guide to using up any surplus in low carb recipes!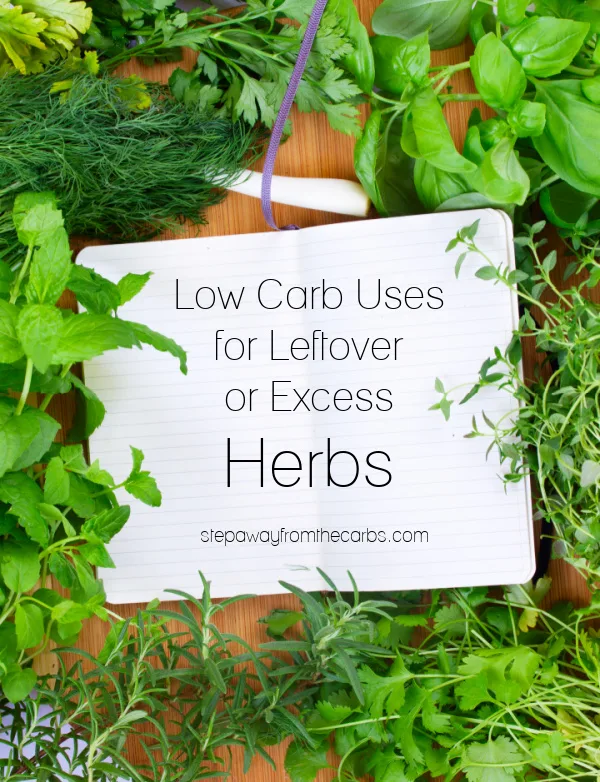 This post may contain affiliate links.
Perhaps you bought a particular herb for a recipe and have a stack left over? Or maybe you have a herb garden or window box that is overflowing, and you can't keep up?
Fresh herbs can add so much flavor to a dish – and as they're all zero carb, I just hate the idea of throwing them out! So I decided to put together a collection of popular herbs, and list low carb recipes for each of them.
Low Carb Uses for Leftover Herbs
Leftover Basil – Low Carb Recipes
Although often associated with Italian cuisine, basil is actually native to tropical regions from central Africa to Southeast Asia. There are many varieties, but the type most commonly used is sweet basil (or Genovese basil), as opposed to Thai basil, lemon basil, and holy basil.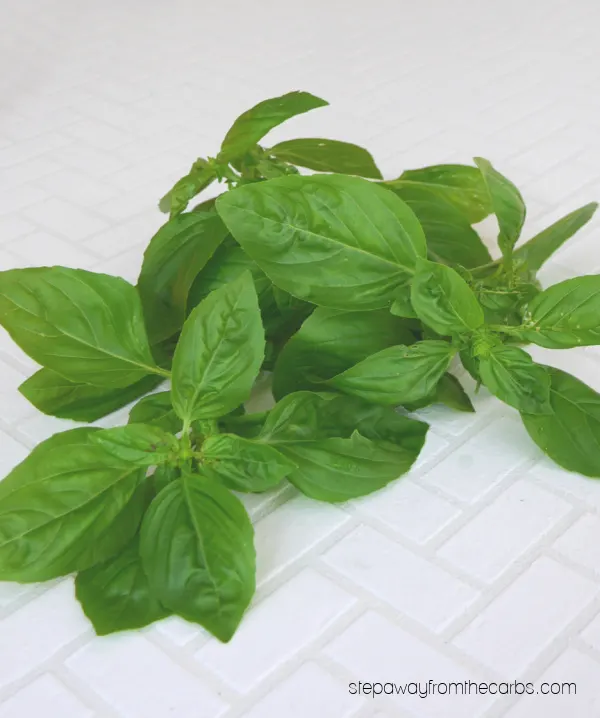 Surplus Chives – Low Carb Recipes
I've used chives as an optional garnish in more recipes than I can list here. Chives have a mild onion flavor that is perfect for canapés and salads.
Leftover Cilantro – Low Carb Recipes
Cilantro (or coriander leaf) is used widely in Thai, Indian, and Mexican cuisines – to name but a few!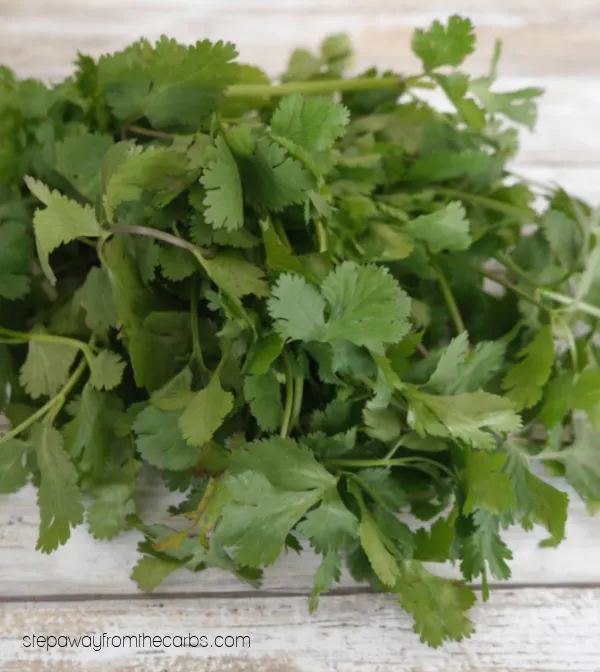 Too Much Dill – Low Carb Recipes
Dill isn't just for dill pickles – which – I'll admit – as a Brit is an acquired taste that I've failed to accomplish! Dill is fantastic with fish (particularly salmon, haddock, and cod), chicken, and low carb vegetables such as cucumber, cabbage, zucchini, and asparagus.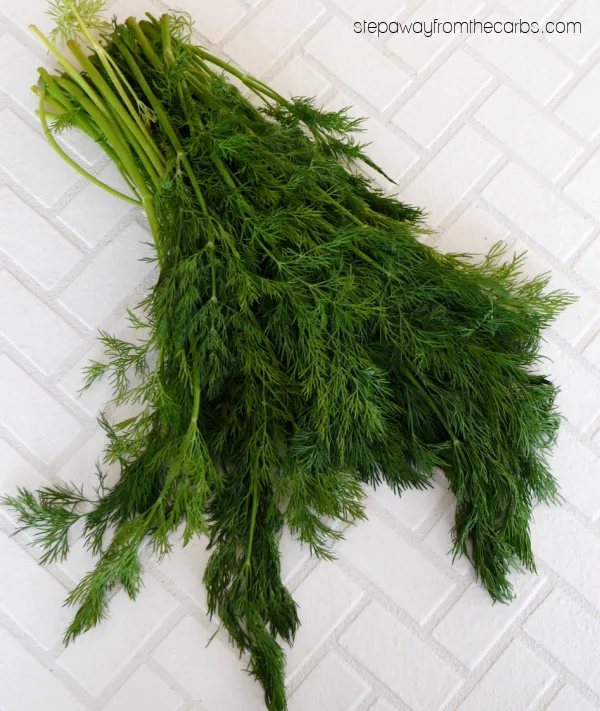 Excess Lemon Balm – Low Carb Recipes
OK, so I'll admit that I don't have many recipes for this herb! I know that some people make tea with it, but here are a few other ideas: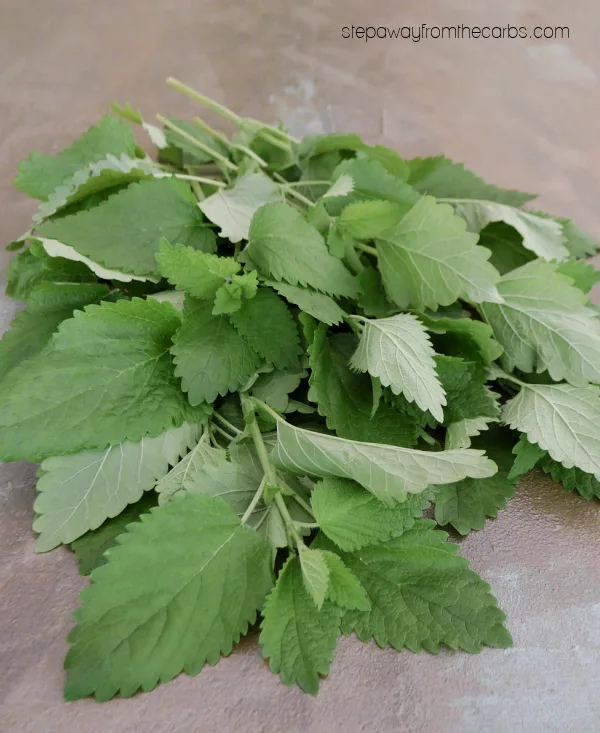 Leftover Herbs – Mint – Low Carb Recipes
Mojito, anyone?!?!? Mint grows prolifically in herb gardens, so it's best to keep it in a container to stop it taking over. I use mint extract in several of my dessert recipes, but on many occasions it has to be the real deal!
Leftover Oregano – Low Carb Recipes
I use dried oregano in MANY ways – it's an essential ingredient to any Italian pizza or pasta sauce, or my Mexican seasoning blend. Fresh oregano has a much milder flavor that always reminds me of Mediterranean food. It combines really well other herbs like basil, parsley, and thyme.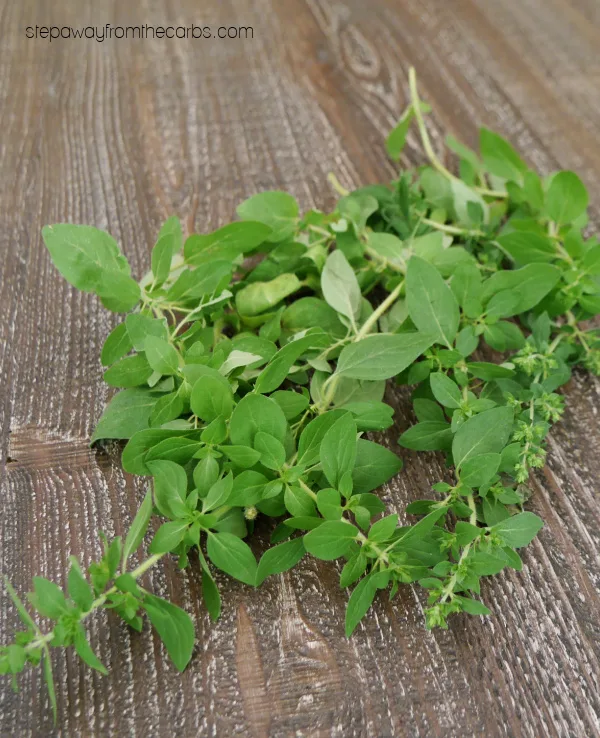 Too Much Parsley – Low Carb Recipes
There are two main types of parsley – flat leaf (also known as Italian or plain parsley) and curly (also known as curled- or common-parsley). The two are very different in texture and flavor, and I don't consider them to be interchangeable. The recipes below mainly use flat-leaf parsley; but I often use curly parsley as an attractive garnish to pretty much any savory dish!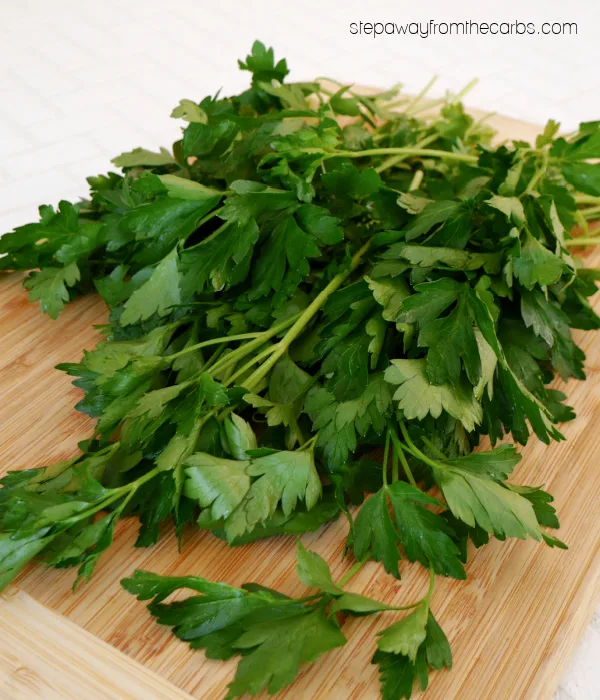 Too Much Rosemary – Low Carb Recipes
In pre-low-carb days, the only time I ever used rosemary was for a seasoning on roast potatoes. But it has a great flavor that can be used for SO much more – and perhaps surprisingly it is especially good with bacon!
Excess Sage – Low Carb Recipes
So I have to confess – sage isn't a herb I use very often, and I don't grow it in my herb garden. It goes well with pork, pumpkin, butternut squash, and even gin – plus if you fry sage leaves they make a great garnish for low carb pasta dishes.
But I still use it in a few recipes:
Leftover Tarragon – Low Carb Recipes
When I lived in the UK, I assumed there was only one kind of tarragon. When I moved to the US, I discovered there were two: Russian tarragon and French tarragon. It is probably no surprise that the French type is the one that I recommend – because although the Russian variety looks similar, it has very little taste!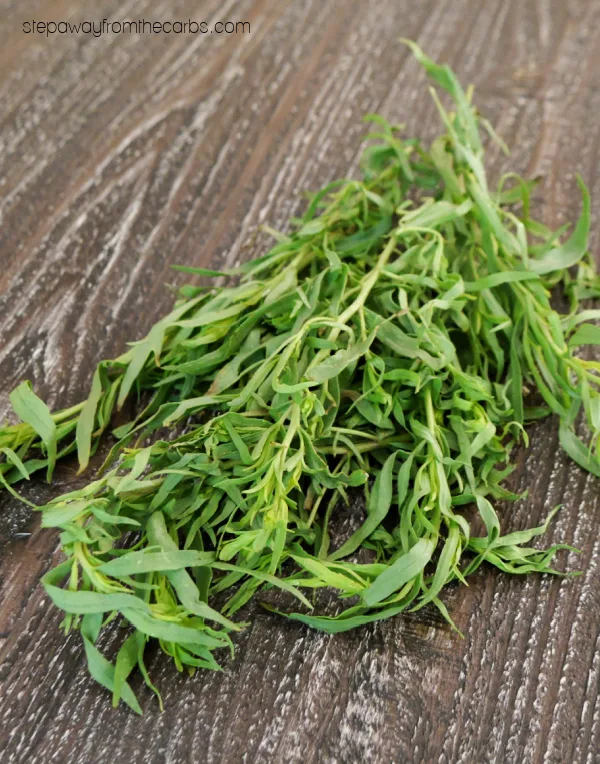 Excess Thai Basil – Low Carb Recipes
Thai basil might not be something that many people grow in their herb garden, but I when I needed some from a recipe I bulk ordered from Amazon – and then of course had way too much!
Too Much Thyme – Low Carb Recipes
Thyme has that earthy quality that goes well with everything from lamb chops to roast vegetables. Perhaps surprisingly, I've also used it in a low carb cocktail!
And finally, here are some low carb recipes that use a combination of fresh herbs!
Did I miss out one of the herbs that you have? Or do you have any great uses for leftover herbs? Let me know in the comments!