If you're looking for low carb lunch ideas, you've come to the right place! Here are over 100 for you to try: whether you're at home, at work, or on the go!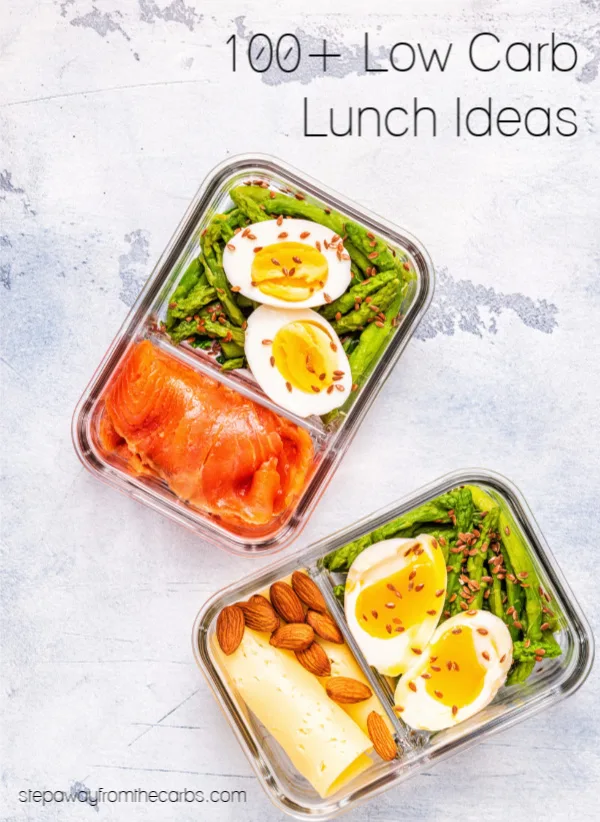 This post may contain affiliate links.
So what's for lunch? Perhaps it's a grilled cheese (yes – a low carb one!), some warming soup, a wrap, a tasty salad, a quesadilla, or a stuffed avocado – there are SO many options to choose from! Many of the recipes here are single serve, and only need a handful of ingredients. Other dishes are more complicated – perhaps when you have more time at the weekend but don't want anything too big.
Keep reading for a list of all my low carb lunch recipes!
I work from home and what I eat for lunch can vary wildly! It might be something that I'm working on for this blog, leftovers, or just a few things thrown together from the fridge and pantry. More often than not it's pretty simple, so here's a quick video that I put together of five super easy ideas:
(Video not showing? Click HERE to watch it on YouTube)
Low Carb Lunch Ideas At Work
What about if you usually have lunch at work? What you eat probably depends on whether you have a microwave, and how organized you are to prepare food in advance. If you have access to a microwave, then you have a lot of options available to you – for example you could make a low carb lasagna at the weekend, then portion it out for the week. If you love soup – then get yourself a decent soup thermos and load it up before you head out for the day. Perfect for leftovers!
If you only have cold lunch options, try a sort of bento box! Here are some great low carb ideas that you might already have in the fridge:
hard boiled eggs
lettuce wraps
leftover roast chicken or turkey
radishes
sliced cheese
low carb tortillas or wraps
pickles
cooked bacon
tuna mayonnaise
cherry tomatoes
celery
your favorite nut butter
Divided lunch containers are particularly useful for these kind of meals! You might also like to check out my list of low carb low prep snacks – as it might give you some more ideas!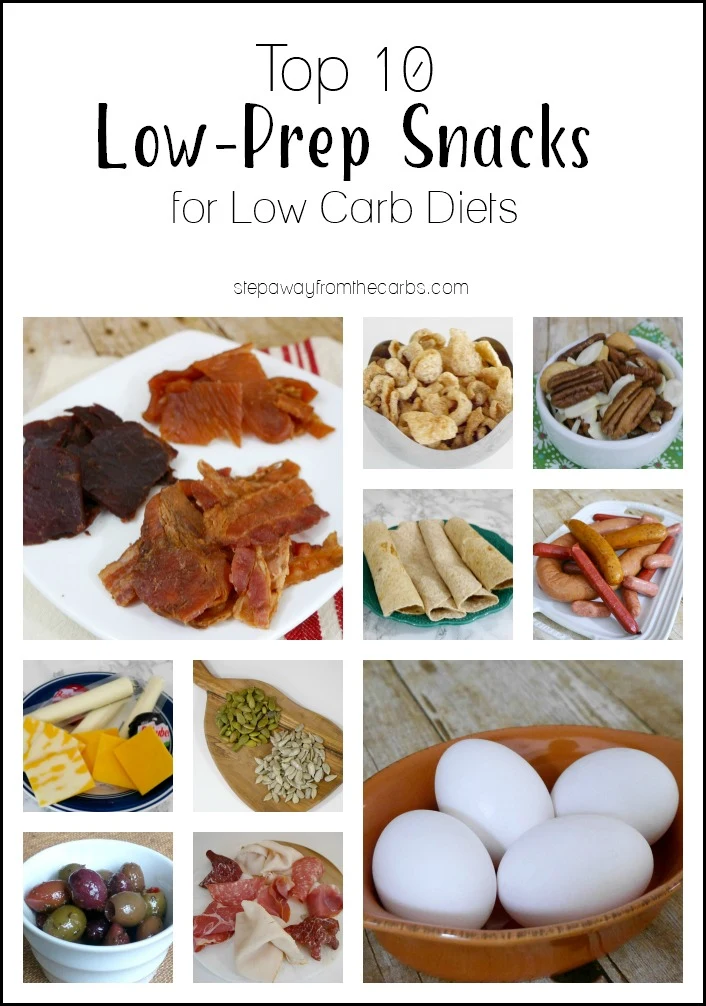 Buying Low Carb Lunch On The Go
Buying a quick lunch can certainly be tricky – but not impossible! Here's a guide of what to look out for in grocery stores (or even sandwich shops and gas stations!):
snack cheese
protein shakes
rotisserie chicken
mini pots of guacamole
seaweed snacks
small packs of tuna
olives snack pots
pork rinds
salami-wrapped cheese sticks
jerky and meat snacks
sashimi
nuts
seeds
100% cheese snacks like Moon Cheese and Cello Whisps
Obviously always read the nutrition data label before buying! And if you're in the mood for something sweet, you'd better read my guide to The Best Low Carb Desserts To Buy!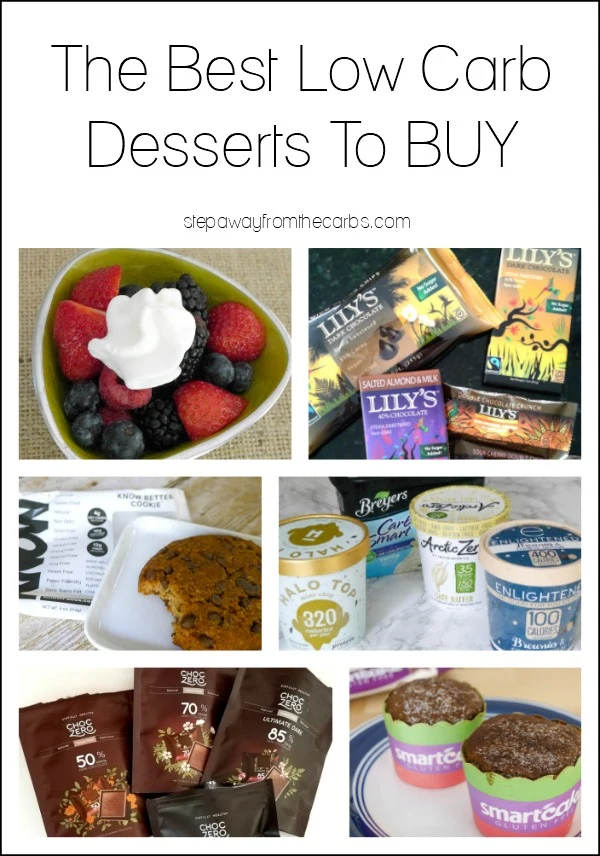 Low Carb Lunch Ideas At Home
Here's a pictorial recipe index of all the lunch recipes on this blog!
Main lunch image: (c) Can Stock Photo / tbralnina